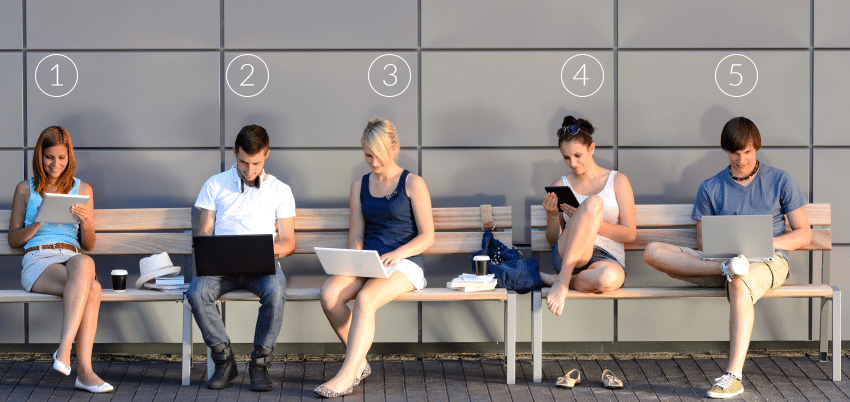 You work hard to keep your business running. Isn't it time something worked that hard for you?  Well, if you put the proper time and effort into your company blog, it will work hard for you in ways you never thought possible. If you're not even sure what your blog should be doing for you, here's a pretty comprehensive list.
Give Brand a Voice
As you well know, your brand is not your logo or your website. It's not your commercials or your print ads. Your brand is actually what your customers say about you, and for them to develop that impression and maintain it takes time. As long as you consider your buyer personas when creating your articles, your blog is the easiest and most effective way to support your brand vision and mission, while also maintaining your brand's voice.
Answer Consumer Questions
You could wait for customers to email you or reach out through social media with their questions, or you could be proactive. Your blog is the perfect place to answer all the questions your customers don't even realize they have. Discover those pain points, and then create content that soothes every last one of them. Point out product features, explain your services, provide tutorials, break down pricing, give comparisons to competitors, and explain your customer service process. Anything that a customer may ask you some day, go ahead and answer that in your blog.
Establish Yourself As an Expert
Almost as important as giving your brand a voice is establishing yourself as an expert in your field. Consumers don't want to buy products and services from someone who's out to make a quick buck. Instead, they'll seek out a company that really understand their needs. They need to know your experience with and passion for the work you're doing. Your blog is a great way to show all your followers how knowledgeable you are.
Driving Traffic
If your site never changes, what reason do buyers have to visit you more than once? By contributing to a blog, your customers have a reason to stop by all the time. You have more to share on your social networks and more for users to share with other people. The more people visit your site, the more relevant you appear to Google. And when it comes to Google, you want to appear as relevant as possible.
Pleasing Google
While Google isn't the only search engine out there, it's by far the most popular. To appear in searches, you have to follow Google's rules. And Google loves fresh content. When you update your website on a regular basis, Google rewards you. You'll be rewarded even more when that content is helpful, relevant, and of great quality. Your website will begin to show up in searches above companies that don't have a blog, simply because you provide fresh content on a regular basis.
Creating and maintaining a blog isn't easy. Not every company can afford to hire a full-time writer for their content marketing strategy, either. That's exactly what we're here for. If you want to experience the benefits of a blog without giving away all your time and energy, give us a call. We know how to give your brand a voice, answer your customers' questions, drive traffic to your site, please Google, and all while making you look like the smartest person in your field. Ready to get started?
Explore Latest Posts
Hate. It's a strong word. People use it to describe bad customer service experiences or traffic jams or overcooked meat. ... read more

With cameras on laptops, phones, watches, glasses, belt buckles, and everywhere in between, who even needs to hire a professional ... read more

Media presentations serve many purposes, not the least of which is marketing your products or services. Before releasing marketing materials ... read more