Our Mission
We create the best user experiences for our products and brands by setting big goals with achievable outcomes, being solutions-focused creative problem solvers, and investing in our team.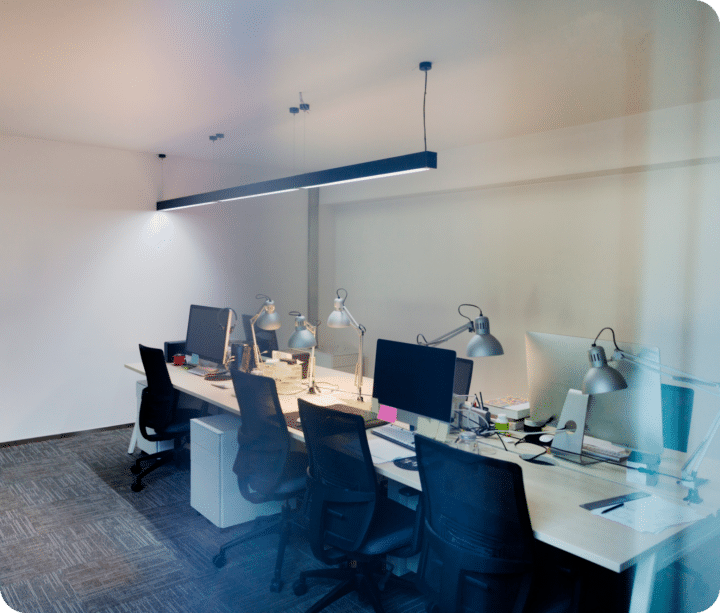 Our Founding & History
Plan Left was founded as a side-hustle, intended to be a way for a couple of friends to run projects and maybe slowly build a small client base. It quickly turned into something much bigger.
When we decided to make Plan Left a public-facing agency, we knew we had to be different. We'd all experienced business environments with unrealistic deadlines, unhealthy culture, and absentee, aloof, or (worst yet) uninformed leadership.
We wanted to prioritize mental health, advocate for personal development and growth, and promote work/life balance for personal time with friends and family. To build a culture of people that were passionate about their craft, excited about teaching and sharing knowledge, and enthusiastic about building the best experiences on the internet. Most importantly, we wanted to build an agency that builds deep partnerships, value, and trust with its clients.
So, that's what we did.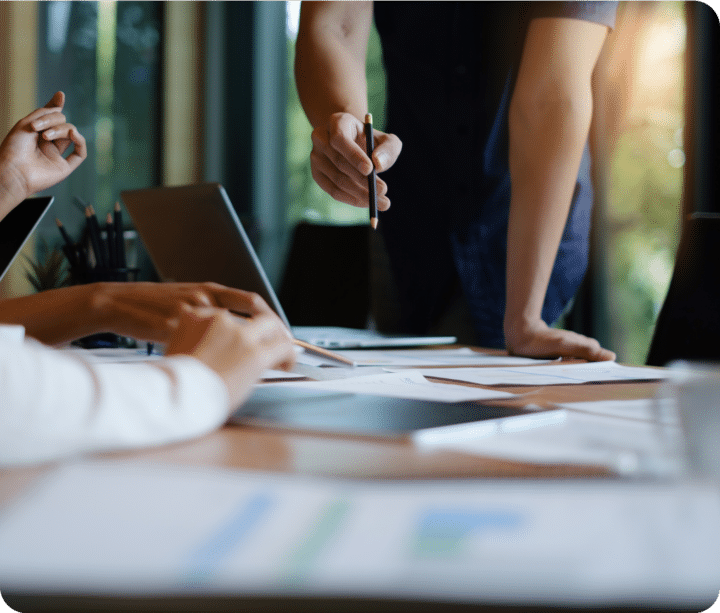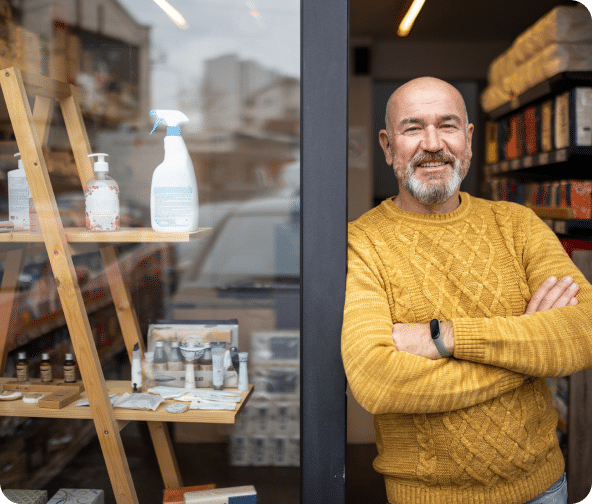 Who We Work With
We're a digital partner for product and brand managers.
Since 2012, Plan Left has worked closely with many private, public, non-profit, and government organizations to produce custom software, websites, and high-performing marketing initiatives.
Our tailored, partnership-focused approach allows us to integrate with teams of every size and accommodate needs that scale from one-person, part-time departments or organizations all the way up to enterprise.
Our primary clients are marketing executives and product executives,but, we serve all businesses and organizations who seek agency partnership.  As an agency, we serve the entire North American market, with some (primarily digital) international engagements.
Company Values and Culture

Customer Service
We're a customer service agency first. Our medium is code and campaigns. So, while our business model is selling digital partnerships, our practice and method are about creating relationships, experiences, and value with and for our clients.
This means that we act with urgency when needed and plan and stay ahead of our client's needs.  We manage expectations with great communication and realistic timelines. We are experts so that you don't have to be, and we're here when you need us. It means we keep our promises.
Our job is to make you look and feel like a rockstar.  That's what we do every day.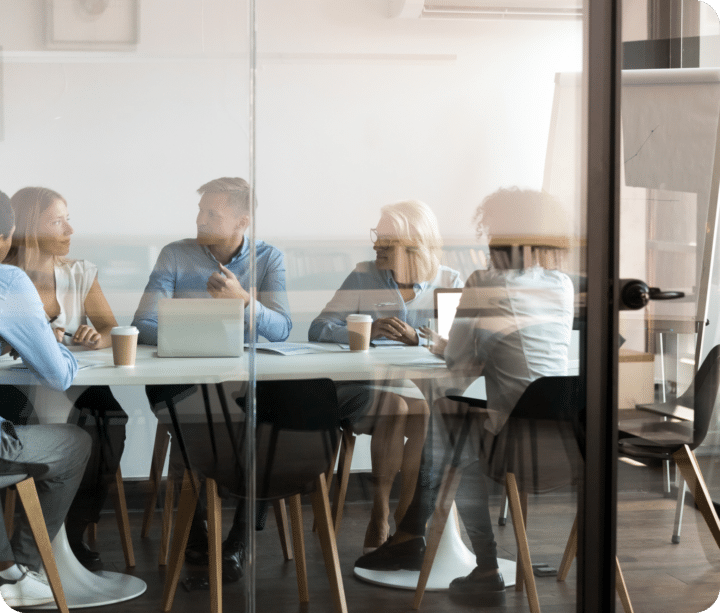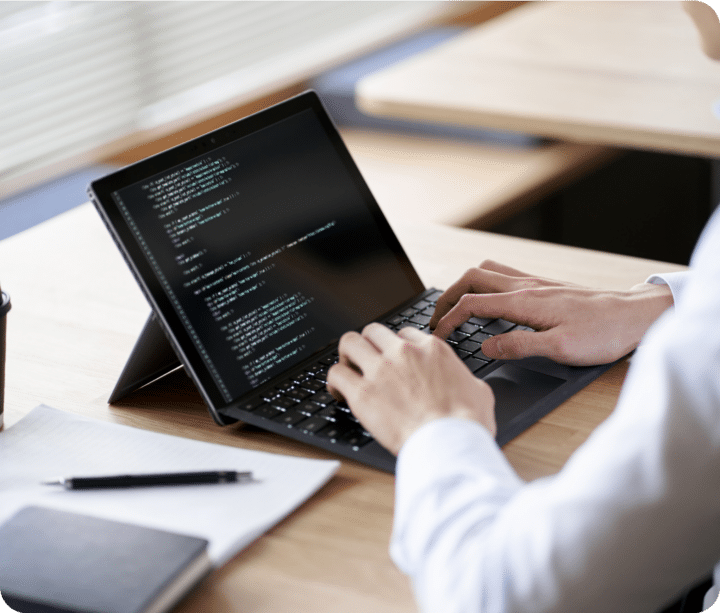 The Role of an Agency
The only reason marketing (and product innovation) exists is to grow organizations and make money.  In practice, we build and grow brands and products that look amazing and foster affinity with target audiences. But, being great at what we do means more than making pretty designs and cool widgets. It also means growing businesses with the same business techniques and tactics that work outside of our industry.
We build and grow KPIs, objectives, and customer acquisition plans for the executives and leaders we serve. To that end, we start every relationship with the conversation we're going to have at the end of the year to determine the goals and metrics that success will be measured against. We want to make sure that at the end of year, the conversation about what we've done is a success story.
ROI Focus
Marketing and innovation are tools that serve businesses and should be treated and measured as such.
The biggest mistake most people make when approaching marketing is treating it like an expense instead of an asset. But, hey, we get it. For so many organizations marketing is a black hole with little actionable insights, few end-to-end attributions, and even fewer attempts to project and amortize returns. That's where we differ from our peers.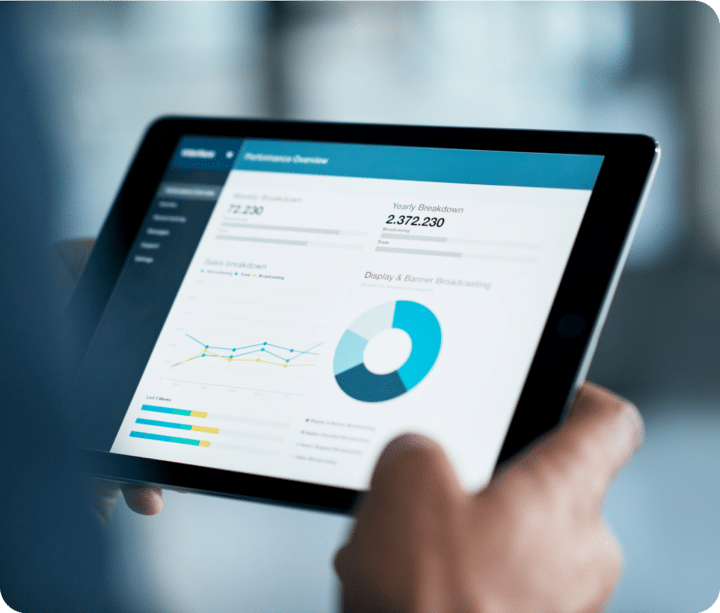 We Measure Every Decision Against Projected ROI
We've built custom calculators for predicting ROI against the entire marketing spend. We've created formulas and processes for pre-investment projections of those difficult-to-project components like advertising-based and even SEO-based customer acquisitions.
Our ROI-focused approach means that we spend that extra time and effort to prove ROI before we spend a dime of your money.  Even hunches and innovations can be explored and projected with data. We make sure they are. We turn marketing from an expense into a predictable, scalable, ROI generating machine.
Detail, Discipline, and Discernment
These are the most important traits of our employees, and what we encourage as part of our team culture.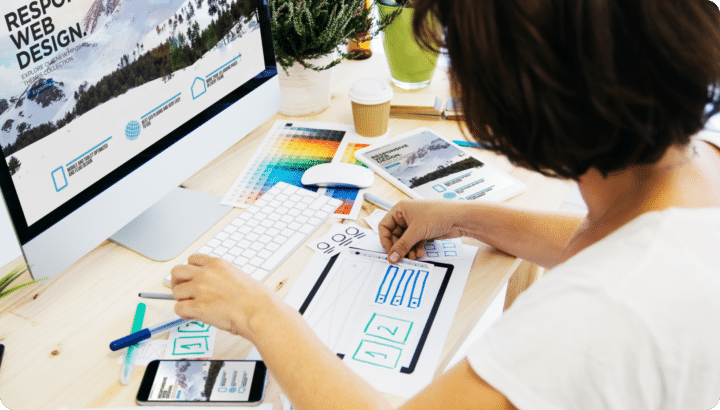 Detail
We need everyone on the team to show great attention to detail. Whether we're writing contracts, copy, or code; or designing systems, logos, or processes… everything we touch at work should be treated with care.
Discipline
When we say discipline, we mean that when we see something, we have the discipline to say something. As a team that notices details, we expect to see a lot of things along the way that might be wrong, out-of-date, or simply need improvement. This way we continue to produce the best products and client experiences in the industry.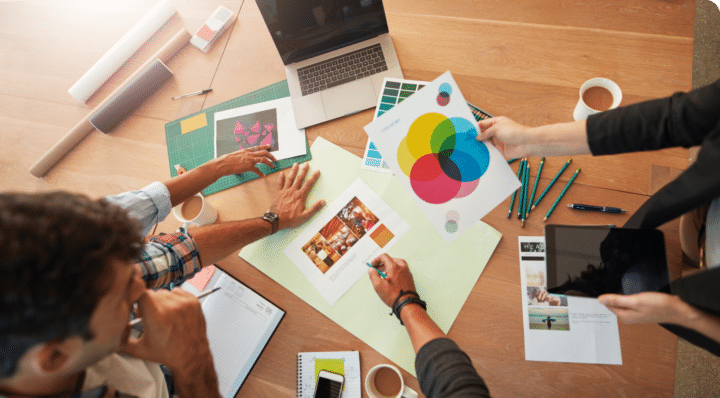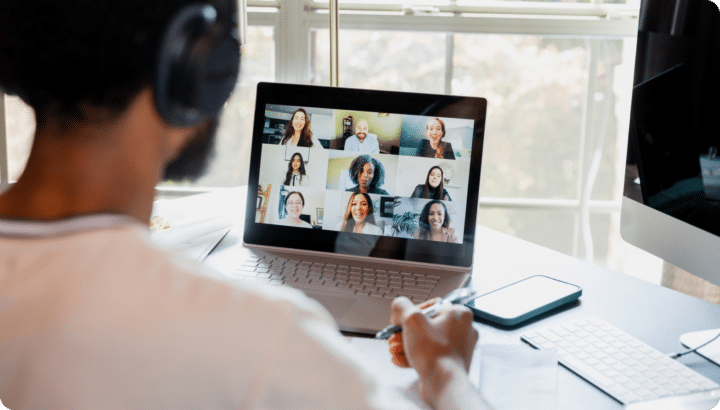 Discernment
Our field requires constant training, and there is always room to improve. This is where discernment comes in. This is the vocational aspect of what we do. As a team, through experience and cross-functional training, we help each other learn to discern what's important, what details to raise flags about, and how to be the best at what we do.

Team Building
We invest in personal growth, we plan well enough to ensure a work/life balance, and we care enough to talk about and promote mental health.
We invest in our team by sponsoring them to try new things and enabling them to fail in safe settings. In fact, we encourage failure through action by giving people the freedom to operate and the resources to build ideas. We make sure our people feel seen and heard, that they know their opinions matter, and that they do, too.
We see all-nighters and weekend work as failures of management and expectation-setting. People need personal time to regroup and refresh. We want bright, rested, capable minds working on the problems we solve.
When people need time, space, or help, we make sure they have it. We encourage mornings on the trail, afternoons in the sun, last minute margarita plans, and days off when you need them. Go to the choir recital, run the errands, do what you need to do.
We cover our workloads, meet our deadlines, and give our people the dignity and trust to set their schedules and get their work done on time. Most of all, we try to make sure everyone on our team knows they are not alone, and that we have each other to talk to, rely on, and grow with.
Plan Left's Vision Statement
To be the best product and brand building team on the planet by empowering great people and great ideas to thrive.
The Name
We get asked about our name a lot. No, the name Plan Left isn't political. It is a play on the idea of Agency Contingency Planning. In a business setting, you have to be agile, prepared for change at any moment. This is especially true in a small business, and even more so in a deadline-focused industry.
Plan Left means planning for company contingency. In the context of a production agency like ours, we must all know our roles and our functions well enough to adapt when the plan changes. Cross-training our team on processes and practices, ensuring that our work is documented in places we can find, and ensuring transparency across the entire organization are not only essential to proper contingency planning, they also promote a healthier and more informed workplace.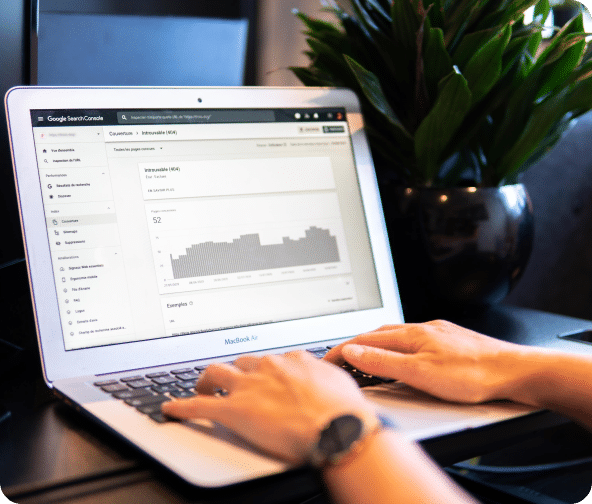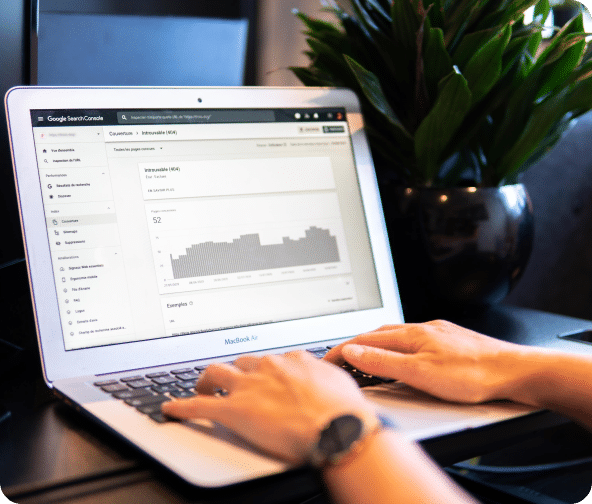 Plan Left also means planning for creative contingency. If a product, campaign, or other endeavor isn't performing, we are prepared to reapproach. While we try to research and prove every idea before embarking on them, we also know that the outcome is always more important than the idea or who came up with it.
Finally, Plan Left means being smart about what we do. Our goal is always to strike a balance between letting ideas thrive and having enough well-architected resources and processes in place to keep people from re-inventing wheels. We live at the intersection of well-proven practice and well-placed innovations.
Put most simply: Plan Left means planning to succeed and working at it until we do.
Ready to transform your business?
We're here to help. Drop your email address here and we'll send the latest blogs your way so you can stay up to date on your own time.
Digital Partners for Product and Brand Managers