What is Website Compliance? | WCAG | ADA | 508
Since 1996, the Department of Justice has included the internet under the Americans with Disabilities Act, or the ADA. As more government entities and businesses move their services and operations online, ensuring equal access to all users becomes necessary. People with disabilities sometimes require assistive technologies to use the internet to its fullest extent. ADA compliance requires that a website is accessible to all users by ensuring they work with assistive technologies and offer multi-navigational options.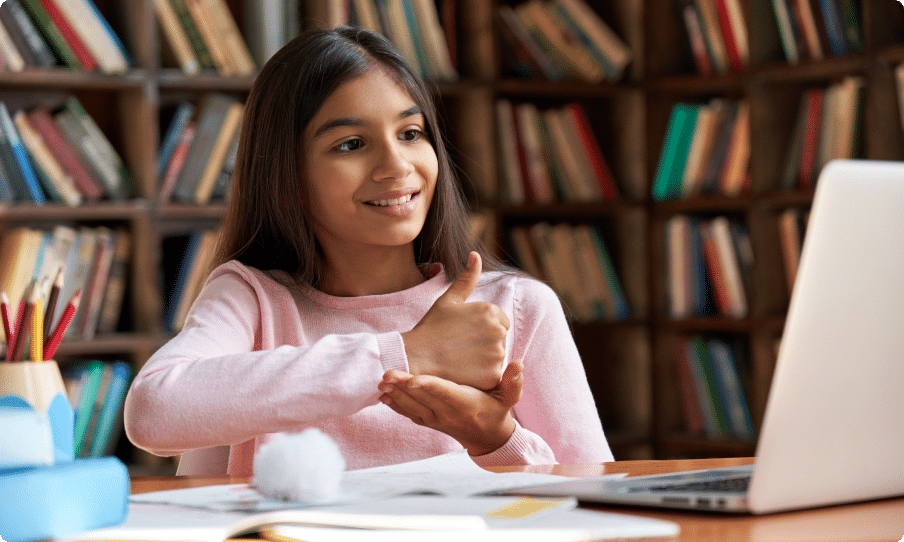 Who Needs to Follow ADA Requirements?
Most people take the internet and its unfettered global access to information, shopping, music, education, and beyond for granted. People with disabilities have limitations that prevent them from being able to use some websites, with or without assistive devices. As the internet grew in popularity and usage, courts ruled that commercial websites were places of public accommodation and subject to ADA rules.
The ADA's accessibility standards apply to two different types of websites, Title II and Title III. Title II covers all state and local government entities, including schools and universities. Title III includes any business open to the public, such as retail stores, banks, hotels, and hospitals. Not only is website design for inclusion a good moral decision, but with added SEO and improved user experience, it's also a good business decision from a branding and reputation perspective.
How Do You Make a Website ADA-Friendly?
There are a number of ways to make a website ADA compliant, from screen readers for the visually impaired to removing flashing animations for those with epilepsy. To ensure that a website is accessible, following the Web Content Accessibility Guidelines (WCAG) is the best practice. These standards are known as the acronym POUR:
Perceivable
A website should present information that users can perceive in different ways: adjustable color contrasts, font sizes, and adding captions for videos.
Perceivable accessibility guidelines may include the following:
Text Alternatives
Alternatives for Time-Based Media
Adaptable Format
Distinguishable Design
Operable
A website can allow alternative navigation options like keyboard or voice command if someone cannot use a mouse.
Operable accessibility guidelines may include the following:
Keyboard Functionality
Adjustable Timing for Content
Formatting for Seizures and Physical Reactions
Navigation Assistance
Input Functionalities
Understandable
A website should ensure information and navigation methods are straightforward and easy to use and understand.
Understandable accessibility guidelines may include the following:
Readable Content
Predictable Web Design
Input Assistance
Robust
A website should have robust enough information that a wide variety of users and assistive technologies can accurately and reliably interpret it.
Robust accessibility guidelines may include the following:
Can a Website be 100% ADA Compliant?
There is no such thing as a 100% accessible website. Within the WCAG, there are three different levels:
Level A: The bare minimum of accessibility. Does not guarantee full access to all users.
Level AA: This level covers the most common web accessibility issues faced by disabled users.
Level AAA: The highest level of accessibility criteria. Covers all of Levels A and AA criteria but may not be realistic in all situations.
Most accessibility legislation only requires conformity of Levels A or AA, and most organizations recommend meeting Level AA requirements.
How Do I Know if My Website is Accessible?
Since most websites conform to Level AA within the WCAG, it can be pretty simple to check a website's accessibility. Look for the following:
Captions - Add captions to all videos for hearing-impaired users.
Audio - Include descriptions that can be read aloud with screen reading software for the vision impaired.
Text Alternatives - Alt text and alt attributes on images can be read aloud with screen readers for the vision impaired.
Navigation Options - For disabled users unable to use a mouse, offer options like keyboard or voice-activated navigation.
Creating a space open to everyone will improve not only their experience but also the organization's reputation and online standing. ADA compliance may not have initially included website design, but since unrestricted access to information is necessary for disabled people to lead fulfilling lives, it became a necessity.
ADA website compliance isn't just important from a legal standpoint these days. As a business owner, having an ADA compliant website is a savvy business move as well. The laws regarding online accessibility are going to get more complicated as the internet grows, so why not grow with it? Making a website inclusive and accessible to everyone opens the door to more customers and more revenue in the long run, so make website accessibility a priority today. Use our accessibility checklist to see how your site stacks up against the ADA's requirements and register your site to help us support equal access to information for all!