Website Accessibility Guidelines | WCAG | ADA | 508
In 1990, President George Bush signed the Americans with Disabilities Act into law to protect people with disabilities from discrimination in employment, public accommodations, communication, and access to government programs and services. Government officials didn't add requirements for website accessibility until 1996 when the internet and its usage exploded onto the scene. But how would government entities or businesses know what to do with their website to ensure equal access to everyone? The internet was entirely new territory, not to mention worldwide, so creating an internationally recognized set of guidelines would be crucial to enforcing the ADA.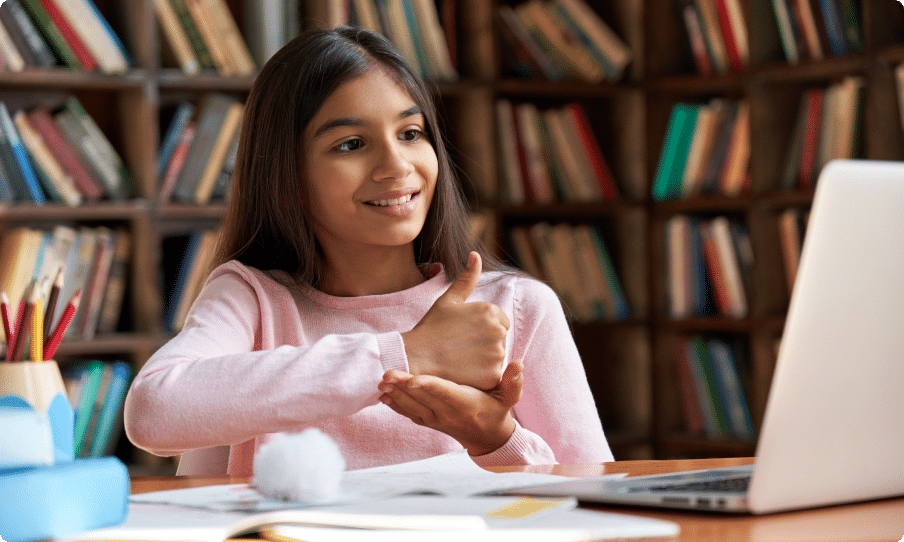 What is WCAG, and Why is it Important?
In the fall of 1996, a group of individuals and organizations around the world developed the Web Content Accessibility Guidelines (WCAG) through a World Wide Web Consortium (W3C) to create a single shared standard of accessibility that meets the needs of individuals, organizations, and governments alike. As the internet and technology change over the years, so has the need for updates to these guidelines. WCAG 2.0 was published in 2008, WCAG 2.1 in 2018, and version 2.2 is currently in draft status with an expected publication date of 2023. For simplicity, any content conforming to WCAG 2.2 would also conform to the previous versions.
What Do the Website Accessibility Guidelines Cover?
The accessibility guidelines cover a range of disabilities to help people who may be blind or have low vision, Deaf or experience hearing loss, have disabilities that affect their speech or movements, and include some accommodations for those with learning disabilities and cognitive limitations. They address accessibility on desktops, laptops, and mobile devices like cell phones and tablets to make web content more usable for people with disabilities.
The challenges faced by people with disabilities fall under one of the four main principles of web accessibility, POUR, addressed within the WCAG.
Perceivable
Information should be presented in various ways so people with different disabilities can perceive them.
Text Alternatives
Time-Based Media Alternatives
Adaptable Format
Distinguishable
Operable
Website functionalities should include and support multiple operations and navigation components.
Keyboard Accessible
Enough Time
Formatting for Seizures and Physical Reactions
Navigable
Input Modalities
Understandable
The content should be readable and predictable to ensure it is operated, interpreted, and understood by a broad audience.
Readable
Predictable
Input Assistance
Robust
The website content should be designed to ensure maximum compatibility with current and future assistive technologies.
While the WCAG supports equal access to information for people with disabilities and, in turn, provides a better user experience, they're also a legal requirement. While the WCAG supports equal access to information for people with disabilities and, in turn, provides a better user experience, they're also a legal requirement. In 2020, over 2000 website accessibility lawsuits were filed with the consumer goods industry targeted the most. That's not to mention the 265,000 demand letters sent out as well.
How is WCAG Compliance Rated?
There are three different levels of conformity outlined within WCAG:
Level A: allows for minimal conformity. The site may have text alternatives on images and captions on videos, but it won't have transcripts for those videos or allow keyboard navigation found in Level AA.
Level AA: covers the most common website accessibility challenges faced by people with disabilities today. In addition to the features mentioned above in Level A, users could also adjust contrast and text size and remove any flashing animations that could trigger a seizure and more.
Level AAA: the highest level of ADA conformity. It covers everything in levels A and AA and every other challenge faced by people with disabilities today. However, this level of accessibility isn't always feasible. This level includes features such as writing for a reading level of 9 years in school, explaining all abbreviations, and having no enforced time limits.
Most legislation regarding website accessibility only requires Levels A or AA, and most organizations recommend meeting Level AA requirements.
Who Has to Follow WCAG?
While a perfect world would have every website in full ADA compliance, it's not legally required. The accessibility standards put in place by the ADA apply to government entities and universities (Title II) and businesses open to the public, like banks, hospitals, and hotels (Title III). While other websites are welcome to add the accessibility features outlined in WCAG, they aren't legally required to unless they fall under Title II or Title III organizations.
ADA website compliance is important for more than just a better user experience for people with a disability. Website accessibility ensures equal access to information for all, and these guidelines are ever-changing to ensure that right is always available. Reach out today for a consultation, or use our website accessibility checker to assess your organization's content.