Alternative Text for Compliant Images | WCAG | ADA | 508
Since being signed into law by George H.W. Bush in 1990, the Americans with Disabilities Act (ADA) has ensured equal access to care, services, and freedom while protecting the rights of those with disabilities. As government services and businesses move toward a more modern approach, their websites and internet resources must stay up to date with ADA standards. Staying ADA compliant means that all technology and electronic information on a business's website must be accessible to anyone with a disability. One of the most common accessibility features is alternative text. Also known as "ALT text," this simple tool provides text captions and text descriptions for images, vector graphics, or icons that are read aloud by screen readers for those with vision impairments.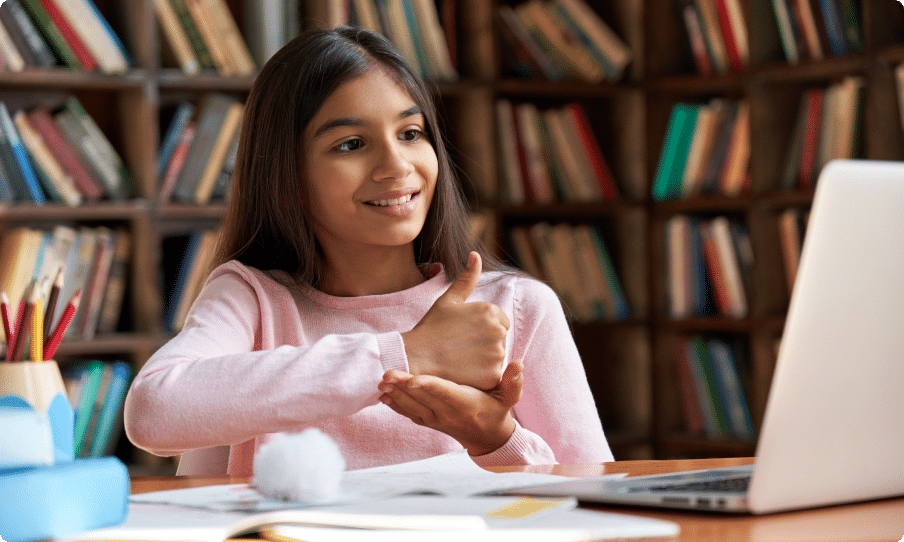 Why is Image Accessibility Important?
As a user navigates a website, they should feel as though the website meets their needs and creates an informative environment. A user's experience guides their perception of a business or organization and establishes a framework for understanding. ADA compliant websites will have image accessibility to assist those with various impairments. These often include individuals that:
Are legally Blind or have low-vision
Have poor contrast vision
Use speech input software
Are color blind
Use a visually restrictive device and/or are a mobile web user
Have limited internet speed
Have a form of cognitive disability
Use screen readers
Image accessibility ensures that all users with vision impairments can fully use and appreciate the information on a website. A screen reader vocalizing an image description via alt text prevents someone from missing important context from an article. A positive user experience in all aspects of life is one of the main goals of the ADA. Still, there are legal benefits from complying with their accessibility requirements as well.
If a business fails to create an ADA compliant website, it could develop the potential for future legal issues. The Department of Justice takes the enforcement of the ADA very seriously and has its hands full with the record number of lawsuits filed over accessibility for people with disabilities.
How Would you Describe Accessibility Images?
User experience is key when creating ADA compliant images. Images should have some form of text description or ALT text to guide a visually impaired user's experience without losing important visual context.
Alternative texts go further than using typical digital descriptive algorithms. For example, a maple leaf could represent the Canadian flag or just stand for a maple tree. In this instance, alternative text is fundamental to differentiate assumptions from the image's intended purpose. If an image includes text, it is essential to repeat it within the alternative text description. This way, any user can be aware of the essential information an image provides. Furthermore, including ADA compliant images can promote advocacy for those with vision impairments and serve as a more thoughtful business approach.
How Do You Write a Blind Image Description?
When creating a blind image description or ADA compliant image, guidelines vary based on the type of image provided and vary between simple, complex, and decorative images. However, many advise using text in place of their image counterpart. Text can download faster than images and is an easier way to receive digital information.
Simple Images
As the name implies, a simple image shows simple information like photos or logos. People with vision impairments use screen readers that use the alt text to describe the image content. The alt text can either be hidden from the average user's view or left as a caption on the image.
Complex Images
Complex images go further and contain more detailed information, usually in the form of a chart or a graph. Alternative text needs to be more supplemental to describe these types of images, so businesses should provide a more detailed description. This could include text describing the main points, structured dates, or other tables a user could explore.
Decorative Images
These images are solely for the website's appearance and don't include any information. Because of this, screen readers do not need to describe decorative images. They would need a specific file markup to help users know that skipping over the image description is okay.
When writing an image description there are things to include and things to exclude:
Include:
Placement of objects
Image style
Colors
Names of people pictured
What people are wearing (only if it's relevant)
Animals
Text placement
Emotions
Exclude:
Color descriptions
Overly obvious details (two eyes, a nose, a mouth on a person)
Out of focus details
Overly detailed descriptions
Emojis
Multiple punctuation marks
ADA compliance is crucial in today's day and age. As companies switch to a more modern approach to business, their path toward ADA policies should too. By incorporating alternative text for images, websites provide a better overall user experience. Join us as we journey through ADA Website Compliance, piece by piece, creating an inclusive online world where the internet is truly accessible to all. Use our ADA Compliance Toolkit to see how your website measures up, and reach out for a consultation if you have any questions!