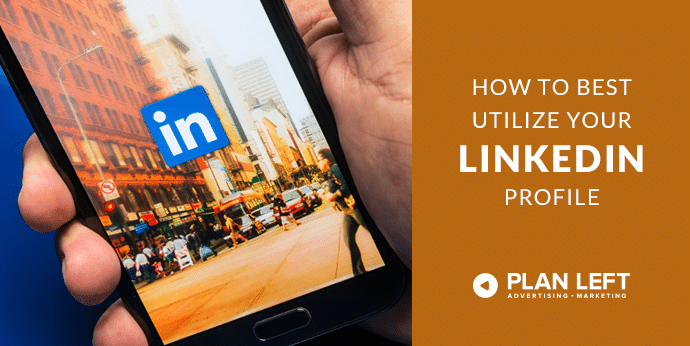 Are you a person? Do you have a job? Are you looking for a job? If you answered yes to some, or all, of these questions, you should have a LinkedIn account. There really is no better business networking tool than LinkedIn. It's a place where you can easily connect with other professionals, exchange messages, and even find potential job opportunities. If you have a profile here, be sure you're using it the best way possible. Let me tell you how to do this:
Rocking Header
Sure, you can tell people what you do, but why not tell people who you are, too or perhaps what your strengths are. You're given a mere 120 characters, so make them count!
Updated Profile
Make sure you update your profile if you have any additional job experience, and make sure you have all of your previous and current positions listed so people can see all the great work you've done throughout the years.
Contact Info
Have updated contact info, whether that's your email address, phone number, or perhaps your Twitter handle. People might want to find you some day.
Summary
Think of your summary as your elevator pitch. Short, sweet, and to the point.
Profile Photo
Your profile is going to get viewed more if there is a real photo of you, and not just a selfie. Spend a little money on a professional headshot or use a photo that might pass for a headshot.
Show What You've Done
No, don't just tell me; show me. Add a link or two showing off what you've done, whether that's an article, a website, or even some photos you've taken.
Utilize Your Cover Photo
You're given the option on LinkedIn to add a cover photo. I would suggest using this to show off your brand or perhaps the company you work for.
Hope these little tips help you. If you need some assistance setting up a LinkedIn profile for yourself or perhaps want to know more about how LinkedIn can help you, reach out.
Explore Latest Posts
So, this is the story all about how...the band Jefferson Starship, credited with 70s and 80s hits "Sarah" and "Miracles," ... read more

Voice search is quickly becoming a critical aspect of search engine optimization (SEO) as the use of voice assistants like ... read more

Advanced SEO techniques are an essential aspect of search engine optimization in today's digital landscape. They go beyond the basic ... read more