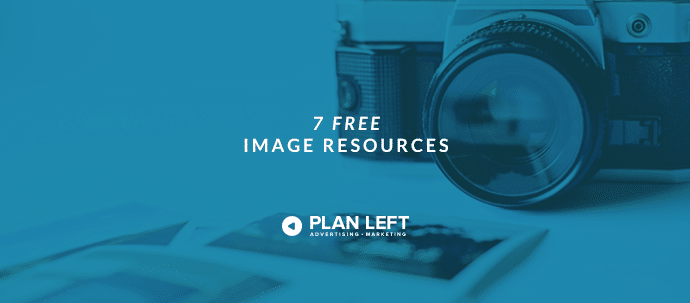 Marketing on a budget means you have to cut corners wherever you can. Stock photography does take some of the sparkle from your brand, but a good designer can make just about anything look professional. If you're stuck for cash and need some of those stock photos for free, here are some sites you can use.
Flickr is one of the largest photo sharing databases out there, with images from professional and amateur photographers alike. Whatever you need a photo of, you're likely to find it here. Just be careful to check the sharing rights when you download. While the photos are considered public domain, that's not a guarantee.
This is another huge resource of public domain images. In fact, there are over 31 million photos just waiting to be used. Just be careful when using the images. There are sometimes licensing agreements you'll need to follow, even if you don't have to pay a dime for the photo.
This blogger decided to share their original photos to anyone who wants to use them. They're all available and categorized for easy searching. You can find just about anything you need, and all with an artistic twist. It's important to note that any photos containing people or trademarked items do not come with a release for that subject, so you'll want to be mindful when posting to public places.
Graphic design isn't all about the photo. These vector designs will help you punch up your images, with various categories from animals and architecture to signs and symbols. All can be resized without affecting the quality of the image.
Sometimes you need something a little different for your graphic design. These old book illustrations could be just what you're looking for. Many are scans from old books, while others are vectors that can be manipulated to your heart's content. You'll get lost among the gorgeous artistry when choosing an image for your designs.
For another huge collection of public domain photos, this site may be what you need. If you're searching a specific type of image, you're sure to find it between this one and the three listed above. You can also find clip art if that's what you need. As always, remember that the photos are listed as public domain, but the site can't guarantee that.
If clip art is what you need, this site is where to find it. Tens of thousands of images cover every category you can imagine. Some photos are also available. Again, as with all of the other sites, the copyright status of these images is not guaranteed.
With these resources, you're sure to create the graphic designs you've been dreaming of. Just remember: marketing isn't easy, especially if you're on a budget. If we can help, give us a call.
Explore Latest Posts
So, this is the story all about how...the band Jefferson Starship, credited with 70s and 80s hits "Sarah" and "Miracles," ... read more

Voice search is quickly becoming a critical aspect of search engine optimization (SEO) as the use of voice assistants like ... read more

Advanced SEO techniques are an essential aspect of search engine optimization in today's digital landscape. They go beyond the basic ... read more