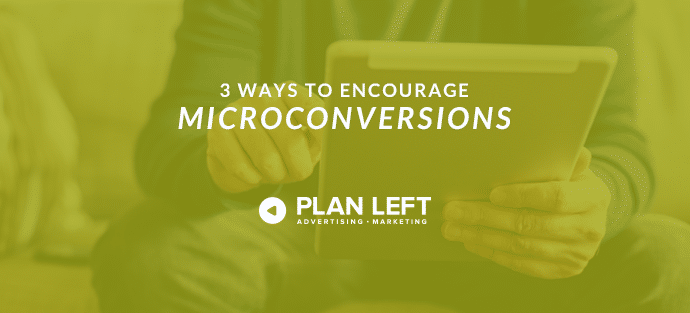 Your website is one of your biggest and most expensive marketing tools. In spite of this, you may feel the site has only one job: to convert visitors into customers. Let's be honest here. If you paid that much money for your most important marketing tool, wouldn't you want it to do some pretty amazing tricks? Well, it can. You just have to take your eyes off the big picture for a moment.
Educational Material
The real reason for your website is not for selling, though that's a big bonus. Your intention should always be to provide quality information that answers your buyers' questions. Blogs and page content are perfect for getting the ball rolling, but what do you do when you want to know someone's interested in knowing more?
By providing information in download format—whether an ebook, a video, a white paper, product comparisons, size guides—you can reach out to those potential customers who are ready to take the next step in their journey. The goal is to get their contact information in exchange for the knowledge you're about to drop.
The type of information you provide depends on the buyers you're trying to reach. By knowing your brand and your buyers, you know what they need. Do they react better to images or do they prefer to read statistics and power-packed reports? Let them be your guide, and watch your website visitors line up for your downloads.
Newsletter Signup
To you, this step may seem tiny, but you have the opportunity to make it huge. A newsletter is the perfect way to keep buyers informed and provide content they can't find on your website. Some personalization in the subject line, news that individual buyers will find helpful, and updates on where your company is going—all of this adds up to a killer conversion.
Even better? You can keep the microconversion game going within your newsletters. Calls to action that lead buyers to the next step in the journey can be easily placed at the ends of articles. Do you want them to visit your services page? Add a button. Do you want them to contact you? Add a button. Do you want them to download more information? Add a button.
Service or Product Information
Your home page is the perfect spot to start microconversions right away. Sure, your visitors may eventually wander through the rest of your pages, but why not take the chance to grab their attention immediately? By creating CTAs with your most popular services or products, you can direct potential buyers to the information they want most.
When you get buyers to click those buttons, to travel to the pages you suggest, you're moving them through the buyers' cycle more quickly. This removes a lot of the discovery phase and drops them right into the awareness phase. They'll know what you offer, and if you're lucky, they'll understand just how much they need it.
Now, are you taking advantage of these potential microconversions, or are you just hanging in there for the big finish? If you're still determined that your website is all about the sale, then you might be waiting a while. Give us a call to talk about how we can revamp your website to take advantage of all those small choices buyers make during their journey toward a purchase.
Explore Latest Posts
So, this is the story all about how...the band Jefferson Starship, credited with 70s and 80s hits "Sarah" and "Miracles," ... read more

Voice search is quickly becoming a critical aspect of search engine optimization (SEO) as the use of voice assistants like ... read more

Advanced SEO techniques are an essential aspect of search engine optimization in today's digital landscape. They go beyond the basic ... read more