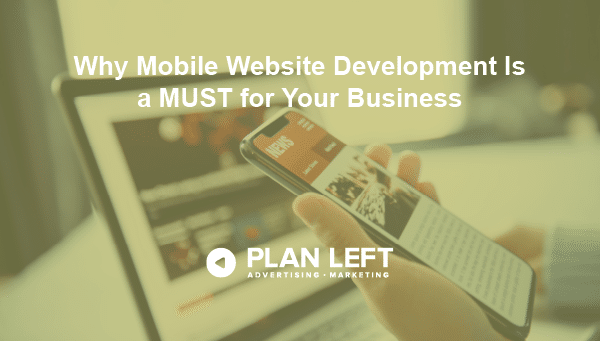 A massive shift has occurred over the last few years with regards to mobile web searches. Prior to smartphones and data plans, outrageous costs prevented many people from using their phones to surf the web. Today, 90% of all new phones sold are smartphones, and of all the web traffic that occurs, 25% comes from a mobile device.
Many companies know they need a website to meet their users' needs, but a traditional website rarely translates well to the smaller screens of phones and tablets. It's important to correct this potential problem for several reasons, the main one being your need to keep your customer happy enough to stay with your site and not move on to a competitor in frustration. Here are a few mobile website technicalities that may need your attention for optimization and customer enjoyment.
1.    Loading Speed
Imagine you are leaving work and want to go to your favorite restaurant with some friends, so you use your phone to check out the menu and give them a call to make a reservation. The website for the restaurant hasn't been optimized for mobile devices, so you need to wait thirty seconds or more for the entire page to load. Mobile optimized sites load much faster.
2.    Size and Detail
The full version of the restaurant's website from above is packed with information, which means the images and text on your phone are so small you can barely see them. In order to click on links, you must zoom in close enough to read and scroll over the page until you find the menu. A site that is mobile-friendly will dynamically apply itself to the size of your mobile device, reducing customer frustration by making it easy to scan quickly. 
3.    Link Connections
Finally, in our restaurant website example from above, you locate the phone number to call, but the number isn't a link that automatically dials from your phone. Instead, you have to memorize the number and enter it manually, all before you start driving. Some might even attempt this while driving, which is quite dangerous. Don't be the reason someone causes an accident – include appropriate hyperlinks on your site.
Even if no one crashes their car (or their network) from looking at your website, there are other consequences of having a site that has not been mobile-device optimized. Basic user experience testing shows that the problems listed above can cause the user to lose interest in your website and maybe even choose one of your competitors instead.
One last reason to make sure your mobile site is fully optimized is your search engine rankings. With the popularity of smartphones, Google began including mobile-friendliness in their considerations for placement in SERP. Google also has a stake in making sure their users are satisfied with the results they get.
Some companies may benefit from an actual downloadable application. Read more about Plan Left's mobile app development here. Mobile is only getting more important. Plan Left is here to help you make the right decision and answer any questions that may arise as we guide you to a more productive mobile presence.
Explore Latest Posts
So, this is the story all about how...the band Jefferson Starship, credited with 70s and 80s hits "Sarah" and "Miracles," ... read more

Voice search is quickly becoming a critical aspect of search engine optimization (SEO) as the use of voice assistants like ... read more

Advanced SEO techniques are an essential aspect of search engine optimization in today's digital landscape. They go beyond the basic ... read more