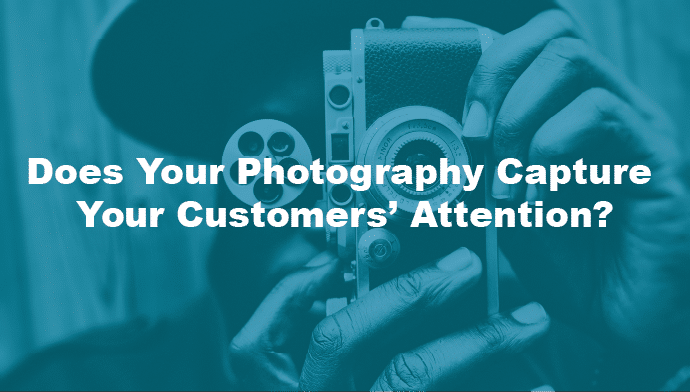 With cameras on laptops, phones, watches, glasses, belt buckles, and everywhere in between, who even needs to hire a professional anymore? Well, maybe you do, especially when it comes to marketing your products or presenting your brand in the best possible light.
If you're still determined to use your own photos, at least think about Chuck first. Chuck is a business developer, sasquatch tracker, speed talker, nerd, and most importantly in this scenario, car owner. In a drag race with professional race car drivers, Chuck would probably lose. 
Okay, he'd come in dead last. We were trying to be nice. 
See, owning a car does not make Chuck a professional driver (but it does mean he drove to the office today, so it looks like the Plan Left team knows who is picking up lunch). Do you think your smartphone camera could compete with the professionals?
Your customers will judge your brand and your products by the images you present. Don't give them a reason to find you lacking before they even get a chance to know you. Don't believe us? Here are more reasons you need your promotional images to be top notch.
Much like an art museum, quality draws the eyes. Become the brand that is associated with striking images. When you use quality photos, people have to look. Engage your audience and they become your leads. Great pictures can get people looking longer. The longer they look, the more of a chance they will interact further. And professionals can enhance photos with unseen messages to even further increase engagement time as well as possibly manipulate audience emotion in the right direction. 
2.     Set the Mood
If you really want to get your audience to feel the emotions you are going for, you need to make sure you can communicate that in a limited number of images. Professionals know how to pack all sorts of emotion into one picture. Will black and white improve your audience's opinion of your brand or drive it into the background? Or do you need to highlight color? A professional can tell you.
What does it say to your customer if the images in your ads are poor quality, out of focus, or unprofessional? It might give the same impression of your brand. And the last thing you want people to associate with your brand is poor quality.
As the digital world grows, companies accrue more and more pictures, content, video, and sound clips. However, just because you have pictures of your facility, are the pictures good? Remember: It doesn't matter if you think the photos are good, or even if we think they're good. Does your audience connect with the images?
Plan Left's approach to photography is the same approach we provide to all of our services: Matching your brand to your audience. We use our brand expertise to provide photography that matches your company's specific brand standards. The result is imagery that perfectly represents your business and resonates with your customers.
Stop racing the professionals with your Ford Fiesta. We'll do the hard part for you and let you take credit when you cross the finish line first.
Explore Latest Posts
So, this is the story all about how...the band Jefferson Starship, credited with 70s and 80s hits "Sarah" and "Miracles," ... read more

Voice search is quickly becoming a critical aspect of search engine optimization (SEO) as the use of voice assistants like ... read more

Advanced SEO techniques are an essential aspect of search engine optimization in today's digital landscape. They go beyond the basic ... read more