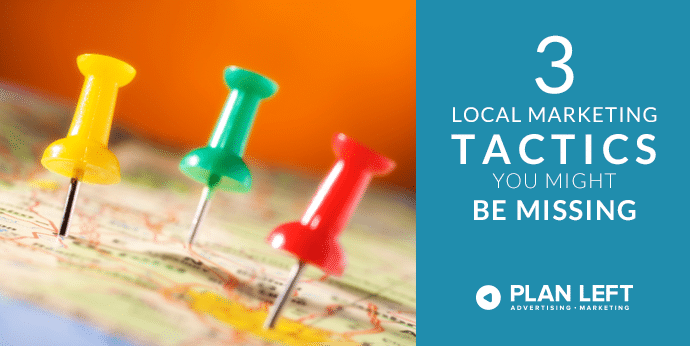 It's not enough to set up shop, hang a shingle, and hope people will find your business. Even if you're in a niche market—or perhaps especially if you're in a niche market—you still have to tell the world how to find you. If you've started social media accounts and built a website, you've got a great start. Are you sure you're doing all you can to let your neighbors know you've arrived?
Location Data
Your SEO must include so much more than your company name and an overview of your goods and services. If you're part of a franchise or a branch of a larger business, guess what. Local customers searching for your type of business will likely find more information about the main headquarters than they will about your specific location.
You must be as specific as possible when including your address and location information. This is especially the case if your storefront is part of a larger collection of businesses. Office or retail space in a shopping center should include suite number information every time you share your address. You may even want to add direction details that include the names of surrounding business for better search results.
This data should be included on your website, yes, but you should make sure it's available on any other online assets, including Facebook business pages, Twitter bios, and Google+ profiles. The more you share, the more likely you'll be to show up when someone in your area performs a search.
Reel Them In
Once someone performs a search and finds your business, what assurance do you have that they'll actually follow through with a visit? If you're competing against other similar companies, you may have been beaten out by more established or popular brands. It's hard to gain a foothold in any community, even if you're showing up in online searches.
To gain that all-important visit, consider first-time customer discounts for anyone who finds your page. A pop-up that appears with an offer of 10% off of relevant products could be that edge you need to get people in the door. For instance, if you sell bath and body products, a discount on fall fragrances could entice new visitors. If you're a restaurant, a discount on a bottle of wine could work some magic. Believe it or not, some website platforms are smart enough to offer products or services that match what an individual searches on Google. How excited would a patron seeking pour-over coffee be if they found your page and saw a coupon for the very thing they wanted to buy?
Go Old School
With so many digital marketing options available, it's easy to forget some of the classic advertising strategies. Radio, television, and even direct mail are all great ways to get your business in front of your new neighbors. If they don't know you're there at all, then they don't know to look for you, right?
Your broadcast media doesn't have to be uber-informative, either. Something simple and maybe amusing is all you need to gain a little bit of recognition. You might provide a keyword or code that gives listeners a discount on their first visit. This helps you track the success of your advertising and perhaps to budget more or less for the future.
Direct mail is an often-forgotten marketing tactic that's seeing a resurgence in the age of SPAM email. Studies show consumers actually like receiving postal mail again, even while they allow advertising emails to pile up in their junk folders. A targeted postcard that announces your presence or reminds your neighbors that you're there is a great way to jumpstart your marketing. Once consumers know where you are and what you do, they're more likely to find you on social media. Then your digital marketing tactics can take over.
If you need help putting any of these marketing techniques into practice, we're here for you. We're an East Nashville firm and we love our neighbors. We want everyone else in the community to love you, too.
Want to know how we increased social media referrals to our site by over 1,800%? Check out our latest case study!
Explore Latest Posts
So, this is the story all about how...the band Jefferson Starship, credited with 70s and 80s hits "Sarah" and "Miracles," ... read more

Voice search is quickly becoming a critical aspect of search engine optimization (SEO) as the use of voice assistants like ... read more

Advanced SEO techniques are an essential aspect of search engine optimization in today's digital landscape. They go beyond the basic ... read more