Case Study | ACS Rebrands as Guardian Access Solutions, Expanding Traffic and Revenue With Plan Left
Guardian Access Solutions Rebrand Results in Strong Recognition and Traffic
Merging three established brands into one comes with a unique set of challenges. Here's how Plan Left assisted Access Control Systems LLC (ACS) after the acquisition of Access Security Parking Integrated Solutions LLS (ASPIS) and Access Control Technologies Inc. (ACT) as they rebranded all as Guardian Access Solutions.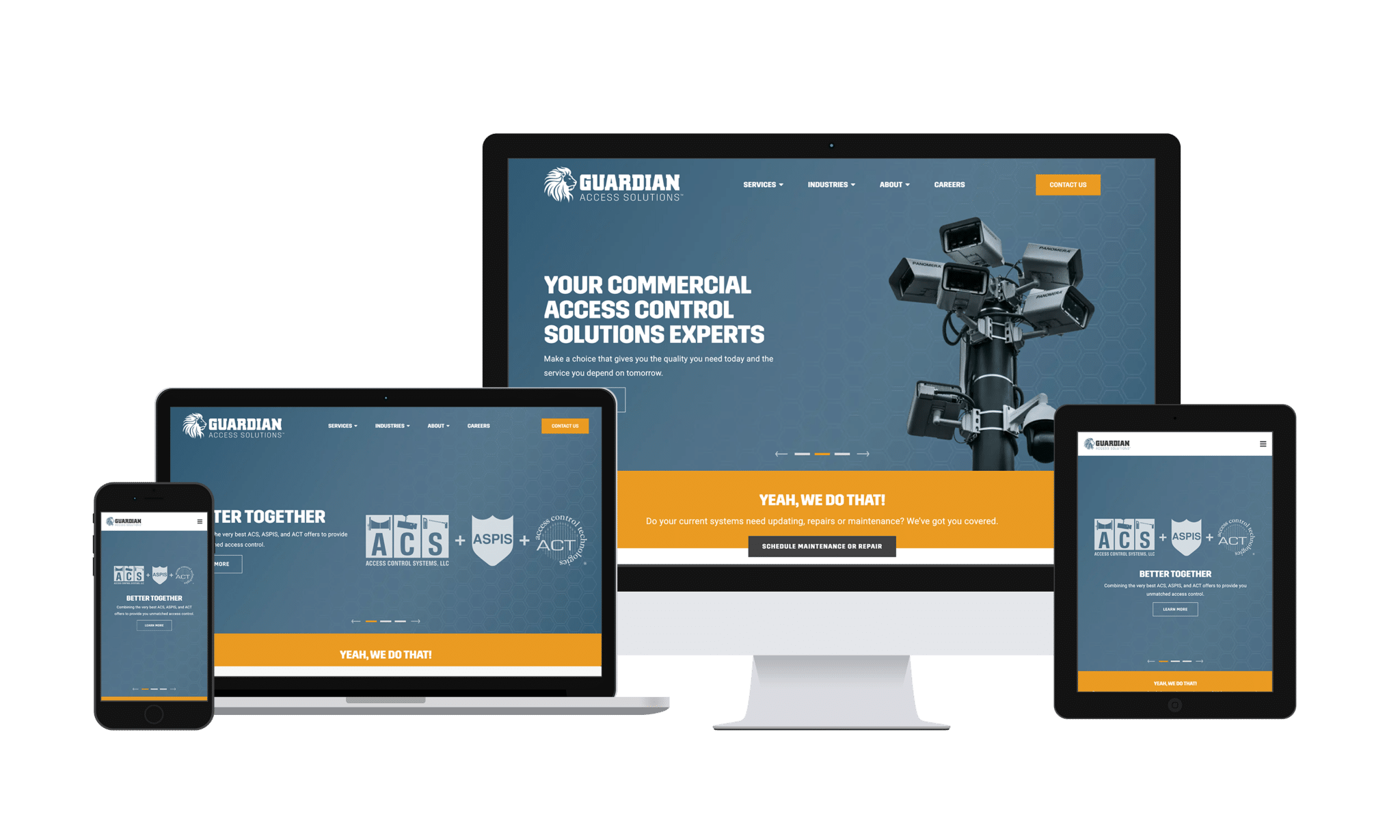 The Rebrand Is a Success by Any Measure.
ACS, ASPIS, and ACT each their own brand identities, target audiences, SEO standings, 
and marketing assets.
More total users and new users.
Increase in interactions.
Increase in social media impressions and engagement.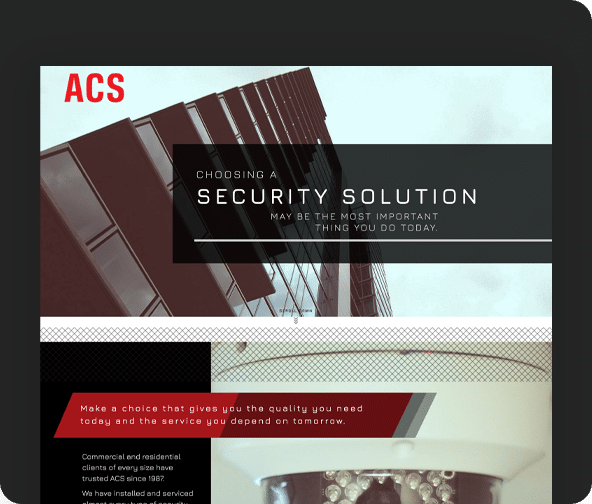 Before We Started
In many ways, combining multiple brands into one new brand is harder than starting from scratch. ACS, ASPIS, and ACT each had their own brand identities, target audiences, SEO standings, and marketing assets. Guardian Access Solutions had zero brand recognition and no SEO standings or marketing assets.
After We Were Done
Since the merger, Guardian Access Solutions' YoY numbers have been significantly better than ACS's alone. Total users and new users were approximately 20% more, page views increased by 9,000, and the engagement rate increased.
Plan Left also introduced event tracking for Guardian Access Solutions. Now they can monitor first visits, scrolls, and clicks. The new Guardian Access Solution website performs better in every KPI than ACS's.
Paid search campaigns pulled in an intense 550k impressions for April, a 400% increase in interactions, and a good industry CTR. The campaigns also boasted a competitive CPM and CPC.
Guardian Access Solution's Florida ad campaign has a strong 4% interaction rate, while their Nashville ad campaign is almost 3% and growing.
Their ad display campaign has a very low $2.13 CPM, translating into 850,000 impressions over a month and a half. As ACS, their baseline visibility score was only 14%. With Plan Left's help, Guardian Access Solutions is up to 74% and rising.
Email marketing has seen an average of 36% read-through on newsletters. In contrast, the average email open rate is just 21%.
Guardian Access Solutions' social platforms claim over 200% increases in impressions, engagement, post link clicks, and total audience. LinkedIn gets the most impressions, but Twitter has seen the most growth in the month of April.
Brand and SEO Consolidation, Custom Design, and WordPress Development
Creating a new brand is no easy feat; consolidating three recognized and respected brands into one new brand has the potential to be a nightmare. With custom design, a solid brand voice and message, rigorous SEO research and application, and a tailored WordPress website, this rebrand was an absolute dream.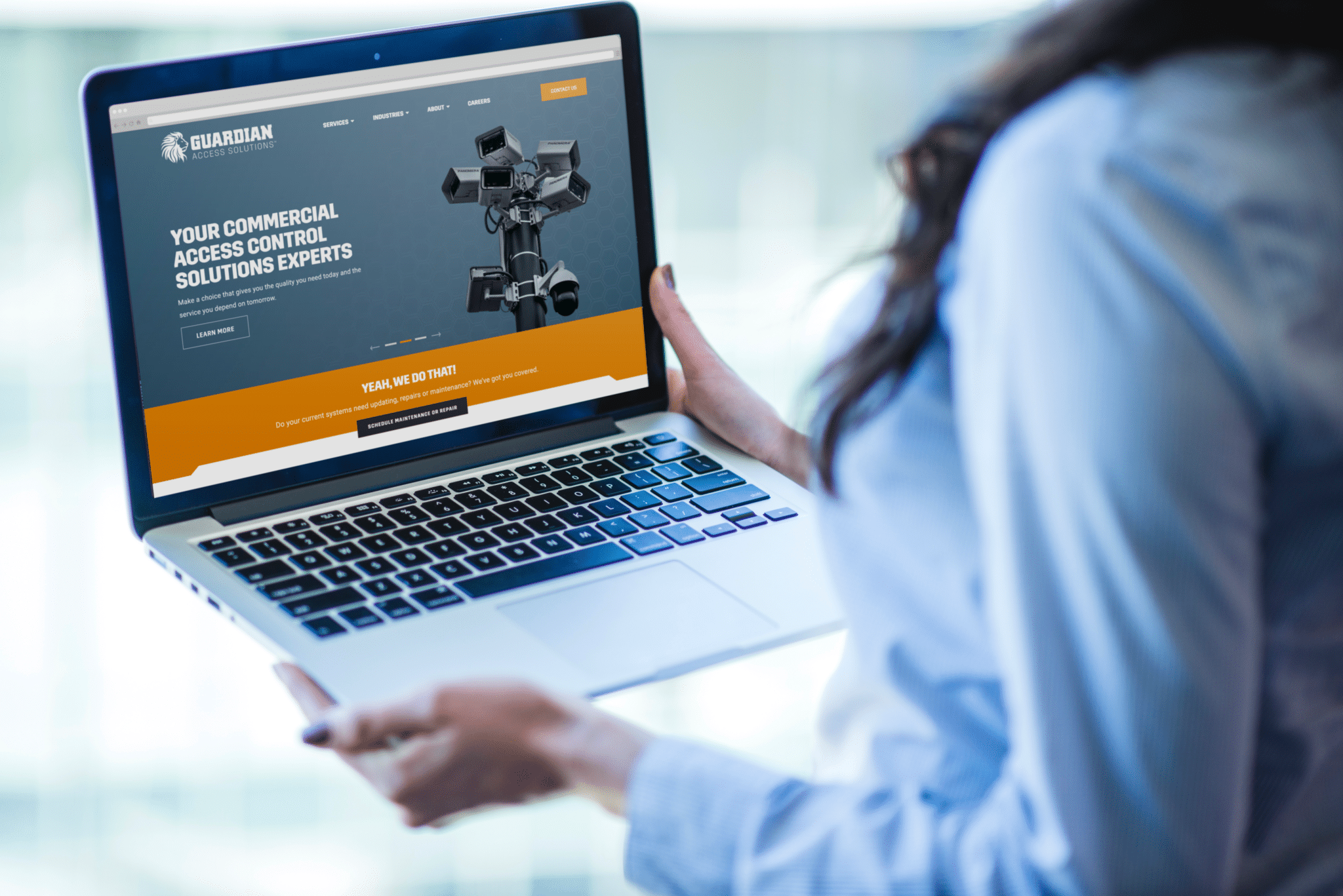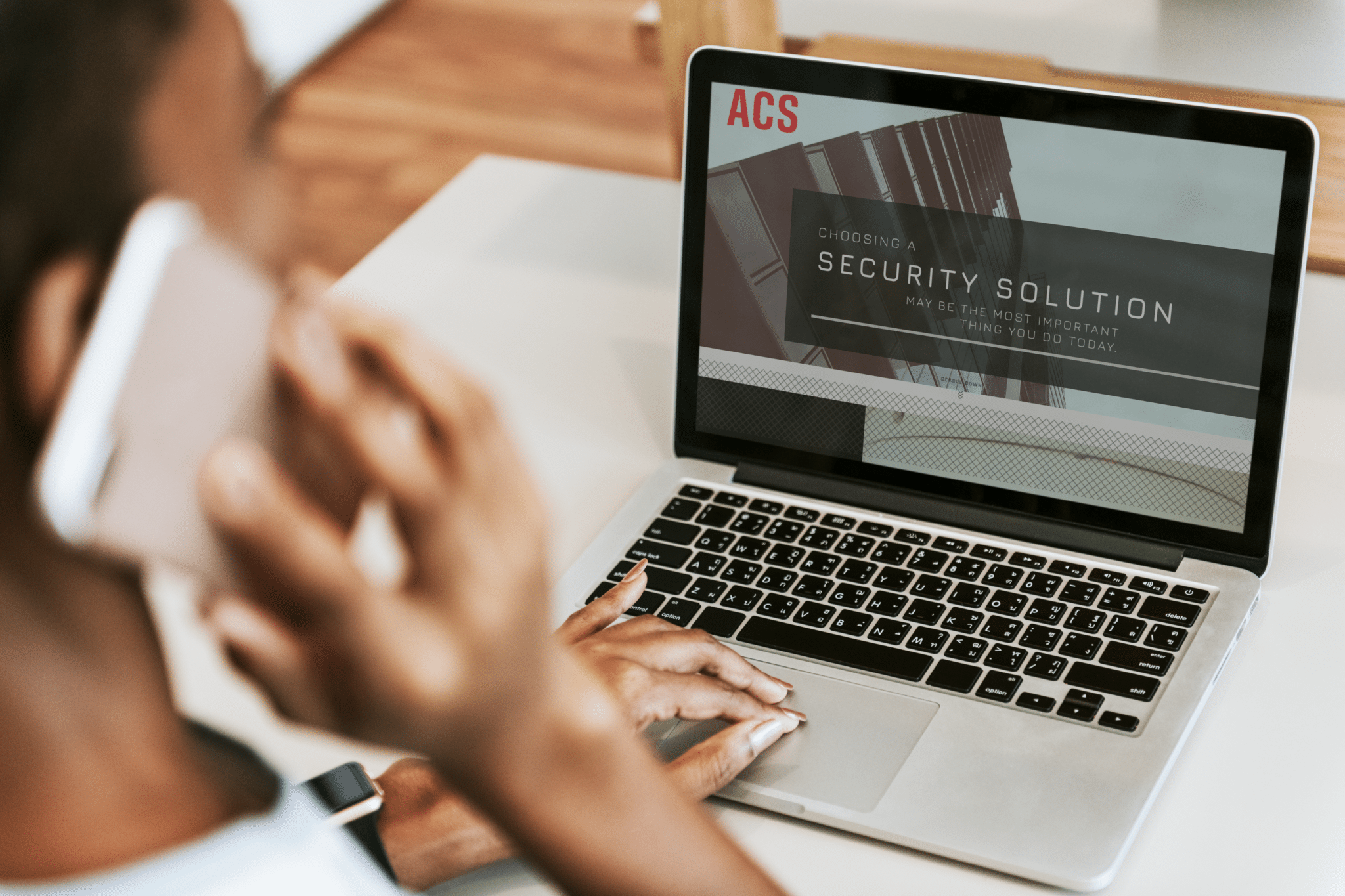 The Problem
After the acquisition and rebranding in March 2023, Guardian Access Solutions needed a marketing solution, including a brand-new website, an exceptional social media game, a top-notch email marketing campaign, and more. These solutions would need to surpass ACS's original metrics to justify the company's growth.
Since building a solid foundation for our new brand, Plan Left has served as our de facto marketing department. I've never trusted anyone to take on that amount of responsibility before. Their SEO and ad strategy has resulted in strong brand awareness and historic growth in site traffic, and we're excited to see those numbers continue to grow.
— Wes Campbell, Chief operating officer, guardian access solutions
The Plan
Plan Left worked with Guardian Access Solutions to transition to a new website, one that was optimized for SEO and content that would attract customers to both their new and old locations. We implemented a powerful SEO strategy with highly targeted short- and long-tail keywords, ensuring that Guardian Access Solutions was visible on online directories like Google Business Profile, Yelp Local, and Bing Places.
Plan Left also introduced Google search and display ads to drive targeted traffic to the new website. Once users found themselves on the website, we gathered email addresses to launch a popular monthly newsletter.
Finally, a robust social media initiative across Twitter, Facebook, and LinkedIn was implemented with tremendous success.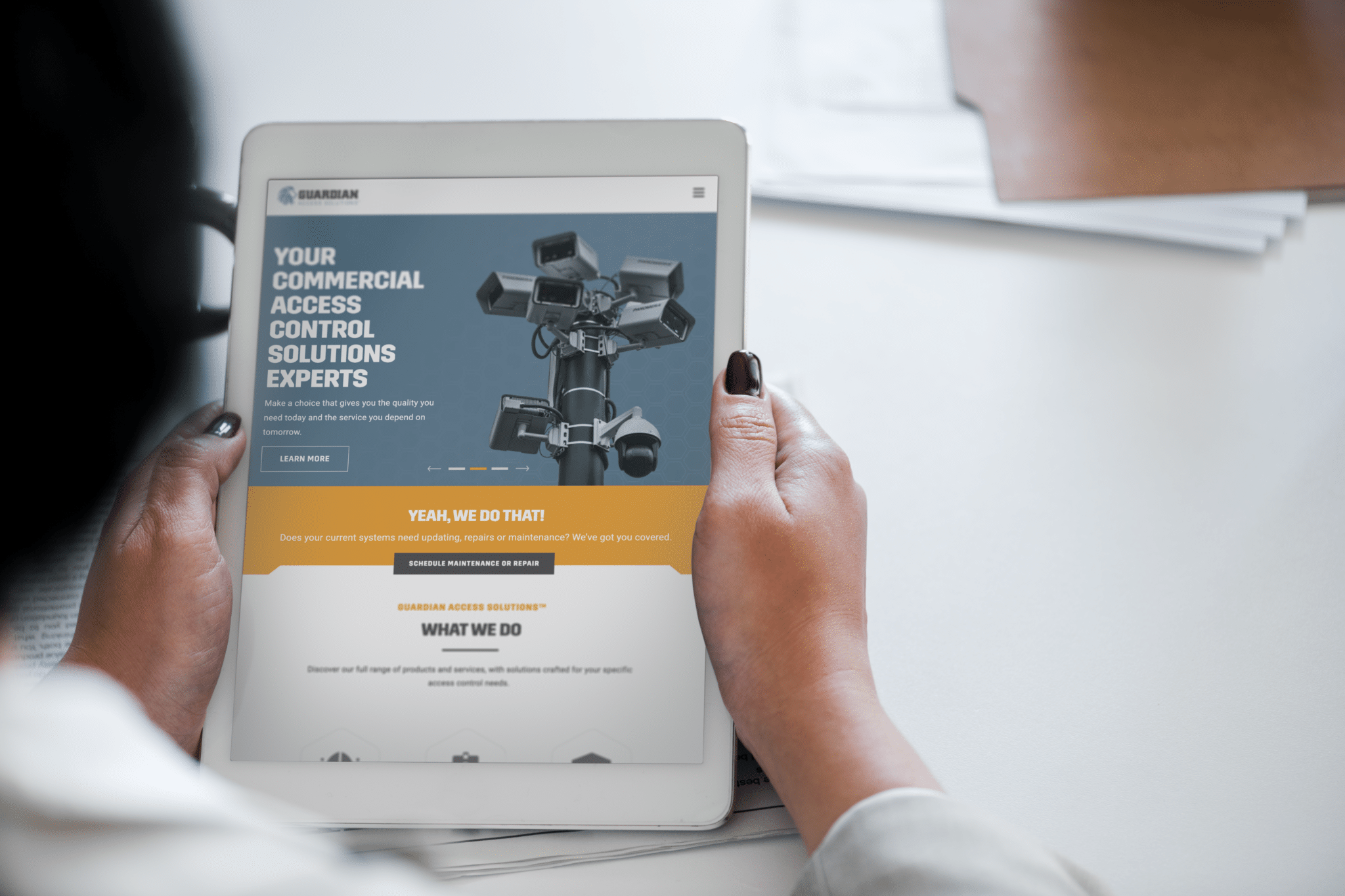 The Results
Guardian Access Solutions is a recognized, respected, and valued brand with a unified voice that reaches all audiences and has improved upon previous SEO rankings.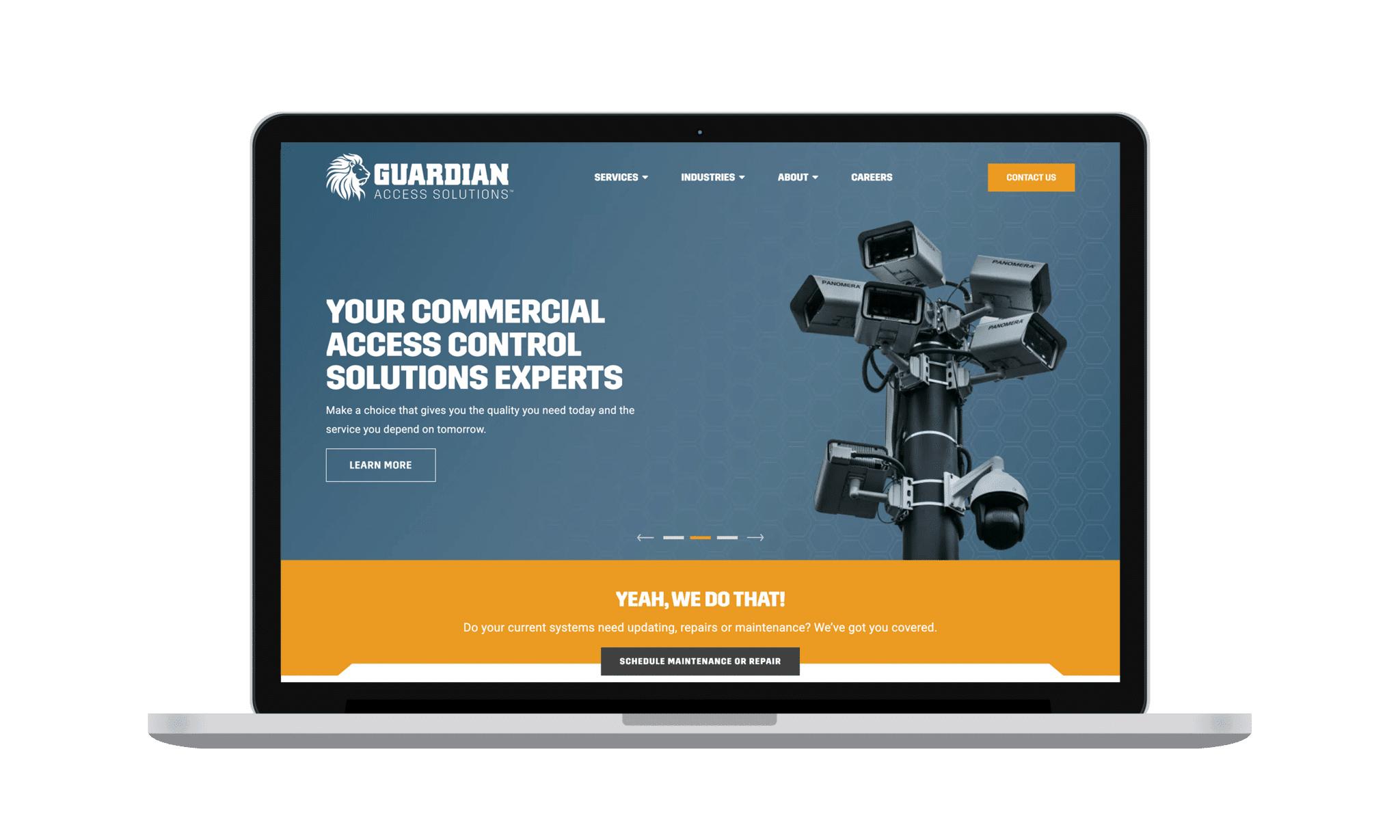 We'll explore your mission, values, voice, messaging, and market position so we can help you stand out from your competitors, and build valuable loyalty with your customers.
Design is all about visually communicating ideas. We make sure your logo, imagery, and website design truly reflect your brand.
WordPress makes search engine optimization easy and gives the ability to extend your website's functionality beyond the usual themes with existing or custom plug-ins.
Plan Left promises hosting reliability that's also virtually hack-proof. You won't find this level of security and personal attention anywhere else.
Ready for a Rebrand? We Can Make the Whole Process a Dream.
What we did for Guardian Access Solutions, we can do for you.