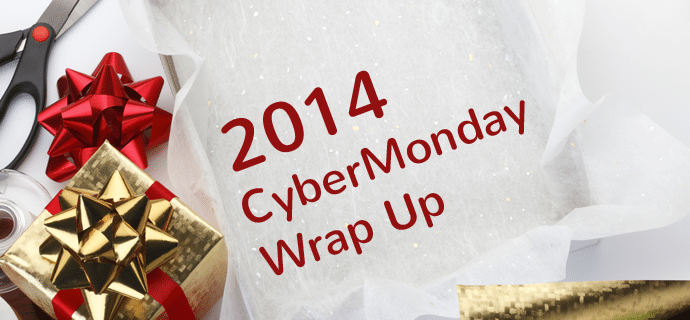 The holiday shopping season hype started early this year, when some of the largest retailers in the United States announced they'd open their doors on Thanksgiving in order to stretch out the sales. In theory, the idea is sound. More hours equals more money spent, right? In practice, however, the plan fizzled.
Before the holiday even arrived, these retailers had millions prepared to boycott them for the season. That didn't stop people from crashing the gates when shopping time came around, but there weren't enough consumers still looking for deals when Black Friday dawned. Those determined to snag low prices had already done their worst, leaving the stores relatively empty for what should have been the biggest shopping day of the year.
Money-Conscious Consumers
Some might argue that spending concerns also contributed to lower sales this year. They may also be right. Perhaps a combination of outrage over open shops on Thanksgiving and a more savings-conscious outlook led to sales of $50.9 billion, down from $57.4 billion in 2013.
When examining the sales for Black Friday over the past few years, we actually see a steady decline in sales. This, of course, is in spite of assurances that the economy is on the mend. If people aren't spending in stores, where are they spending?
Online Sales Skyrocket
Sales for Cyber Monday shattered previous records. With $2.04 billion spent on Monday alone, it's still the busiest online shopping day of the year. But buyers didn't log in just to buy on Monday. In fact, 42% of shoppers said they spent their holiday shopping budget online over Thanksgiving weekend and on into Cyber Monday.
More than 26% said they started their online shopping on Thanksgiving Day. This, of course, is more attractive to those who expressed outrage over brick-and-mortar stores opening on the holiday. After all, an ecommerce site is always working, no matter what day of the year or what time of day.
Early Discounts Bring Disappointment
Overall thoughts on Thanksgiving weekend shopping seem to be pretty "meh." Interviews reported in various publications feature shoppers saying a variation on the same theme: The discounts weren't any better than the prices we saw a few weeks ago.
Whether brick-and-mortar and online stores hold sales more often now or just too close to the holiday season, one truth remains. Too many sales with steep discounts can skew buyer perception. Perhaps this hurt holiday sales more than any other factor. After all, if buyers can get it cheap any time of year, why wait until Black Friday or Cyber Monday to get the same price? Especially if they have to fight massive crowds to get those lukewarm deals.
Whatever the reasons for lower numbers this holiday season, the fact remains that consumers seem to be watching their wallets more. The huge surge in online shopping still didn't meet expectations, but it's clear where the future of holiday buying is. If you haven't provided online sales solutions for your customers, now is the time to make your move.
Explore Latest Posts
So, this is the story all about how...the band Jefferson Starship, credited with 70s and 80s hits "Sarah" and "Miracles," ... read more

Voice search is quickly becoming a critical aspect of search engine optimization (SEO) as the use of voice assistants like ... read more

Advanced SEO techniques are an essential aspect of search engine optimization in today's digital landscape. They go beyond the basic ... read more