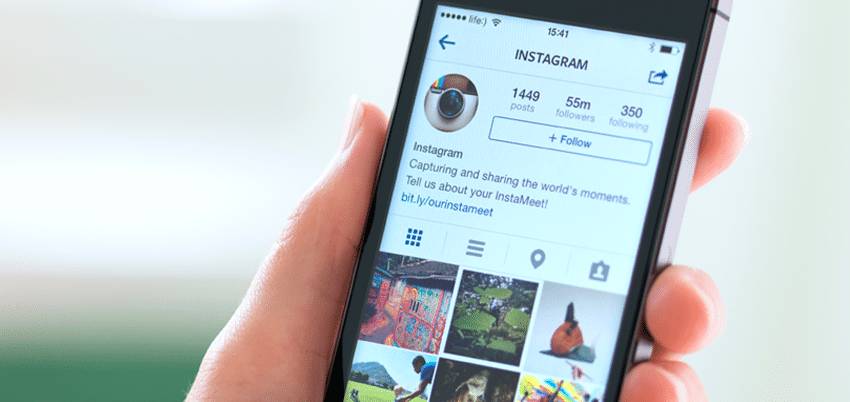 I have to say, out of all of the social media networks, Instagram is one of my top faves. Why? Because photos, filters, and fun. There are over 300 million monthly active users and 2.5 billion daily likes, so there's that, too.
Branding Yourself/Your Company
I think it's important from a business perspective to have an Instagram account so that you can share photos of your employees and what you do on a day-to-day basis. Your audience will want to see who you are and have that "connection" with you. For example, the time you and your co-worker accidentally matched? That's perfect for Instagram. Or even if a client brings in a product for you to enjoy, share that too. Not only is it good for your brand, but also good for your client's brand.
Interactions
Also, Instagram users are much more likely to comment on your photos than Twitter and even Facebook. Say what?! It's true, y'all. Some people think that Instagram is only for millennials, but I can assure you that they are wrong. Instagram is easy to use and understand by everyone, which makes it even more appealing, in my opinion. It's also more universal than other types of content. You are able to reach an even wider audience with Instagram and can market to those people with visuals, and who doesn't love that?
Creativity
Instagram is awesome when it comes to showing your creativity. It's essentially a visual storytelling app, and there are so many different things you can do with your photos. It also allows you to tell a story over an extended period of time. Users can scroll through all of your posted photos just by going to your feed. To be the most successful on this platform, you cannot be dormant, though, so make sure you post frequently!
Another point that goes along with creativity is how you craft your captions and hashtags for your photos. One beautiful thing about Instagram is how many hashtags (7 is a good max number here) you can use. A lot of interactions can come from people just finding your hashtags! So cool.
Believe it or not, Simply Measured says 71% of the world's top brands are on Instagram. That's a lot, right? Isn't it about time you joined them? Now, we get that Instagram isn't easy to use for everyone, which is why we are always ready to chat with you about it and guide you through it.
Explore Latest Posts
So, this is the story all about how...the band Jefferson Starship, credited with 70s and 80s hits "Sarah" and "Miracles," ... read more

Voice search is quickly becoming a critical aspect of search engine optimization (SEO) as the use of voice assistants like ... read more

Advanced SEO techniques are an essential aspect of search engine optimization in today's digital landscape. They go beyond the basic ... read more