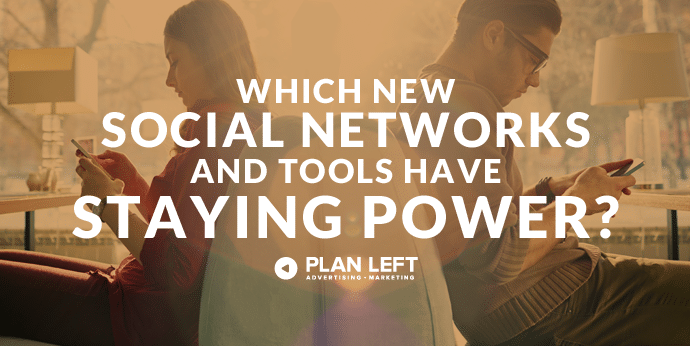 If you're knee deep in the social media world, you know that there's always some new app or tool that the world needs to hear about. The problem is, learning all about them so you can decide which to use for your company takes a lot of time. If you don't have time to do some more research, don't worry. I've done some for you! Woot.
Heard of Beme? It's similar to Snapchat in the way that you can share 4-second videos with your friends in real time. However, Beme takes the more "authentic" approach, meaning that you can't frame your shots or edit your posts before they're sent to your friends. And people love it. Only one week in, more than a million videos have already been shared.
To begin recording, you hold your phone against your chest until you hear a "beep" activated by your phone's proximity sensor. You'll know it's done recording when you hear a second "beep." This keeps your eyes on what you're watching instead of on your phone. Kind of cool, right? So, the next time you're at a concert, you can make your friends jealous by sending them video without taking your eyes off the lead singer.
I hope you've heard of Periscope! It's also quite cool. Periscope is another app that you can download to your smartphone and use to stream live videos from anywhere around the world, as long as there is connectivity. Periscope is also owned by Twitter, so it's easy to tweet out your videos to your followers. Any time you post a live stream, your followers get notified so they are sure to not miss a thing. The videos are available up to 24 hours after they are posted. There is also a "world map" feature where you can see all live broadcasts that take place at the same moment.
I'm pretty sure it's going to be around a while, too. The marketing applications are kinda mindblowing. Plus, this guy already quit his job so he can Periscope full time. So, here's hoping he and I are both right.
A fairly new social media scheduler and managing tool, Edgar is similar to the very popular Hootsuite when it comes to scheduling, but it offers up several other powerful features, including a category-based library that saves every post you have sent out. This means you can also reuse high-performing posts later. Also, you can schedule your posts for more varied times. You can be sure with Edgar that none of your past posts will ever go to waste.
This video below shows you how it all works. It's not long, and it's pretty cool, so take a look.
This app is a content discovery tool where you can choose what types of trending content you are interested in seeing, such as business articles, social media articles, and so on. It's compatible with Facebook, Twitter, and LinkedIn, so you can actively post on any of those networks quickly and frequently because you can also schedule your posts through the app. There is also an analytics tools within the app where you can monitor your posts to see what has been doing well and what may need changes.
While I only highlighted 4 tools and apps here, there are several other cool ones people are using. What are some of your favorites right now? We want to know!
Explore Latest Posts
So, this is the story all about how...the band Jefferson Starship, credited with 70s and 80s hits "Sarah" and "Miracles," ... read more

Voice search is quickly becoming a critical aspect of search engine optimization (SEO) as the use of voice assistants like ... read more

Advanced SEO techniques are an essential aspect of search engine optimization in today's digital landscape. They go beyond the basic ... read more