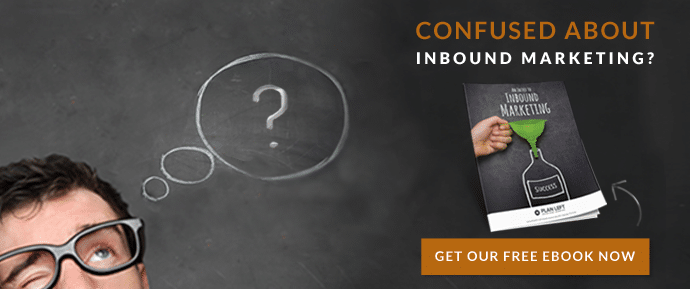 When searching for a marketing partner, you're probably relieved when a company says, "Don't worry. We'll take care of that for you." That relief can extend to several different aspects of the marketing relationship until, at some point, you realize you have no idea what's going on in the background.
In fact, you may look for that type of partnership from the beginning. Claims of secret formulas and proprietary programs all sound just perfect to you, because you have no idea how it all works anyway. Isn't the point of a secret sauce to make it all better without giving away the recipe?
If you're shaking your head as you read this, then good for you. However hard inbound marketing may seem from the beginning, you deserve to know what your marketing partner is doing every day to help your business grow. It's never as easy as waving a magic wand or adding a secret sauce, even if the results sometimes seem that way.
No, when you contract with Plan Left to help you expand your reach and build relationships with new and existing customers, you need to know what we're doing to make that happen. And that's why we created this ebook, "An Intro to Inbound Marketing."
What Is Inbound Marketing?
When we start talking about the tasks we do as inbound marketers, you'll hear a lot of familiar terms, such as blog, social media marketing, website content, lead generation campaigns, and search engine optimization. You'll even be able to see most of the work as it's done, when we post those blogs and share information through Twitter and Facebook.
What you may not see is what's going on in the background. We want you to know why we love creating blogs and engaging with customers through social media. We need you to see how increased content on your website can boost your search engine results. And best of all, we love handing over the names of the leads your free ebooks, white papers, and case studies have generated.
Dig a Little Deeper
If you've been planning to explore inbound marketing for a while, then now's the time to start. We're not performing magic here; it's hard work. But we love doing it, and we love showing you the real, tangible, visible results. We also love teaching you how to market for yourself—not because we want to lose you as a client but because we want you to see just how hard we work to help you grow your business.
If you're ready to learn more, download our free ebook right now. When you want to talk about how we can put these tactics to work for you, give us a call.
Explore Latest Posts
So, this is the story all about how...the band Jefferson Starship, credited with 70s and 80s hits "Sarah" and "Miracles," ... read more

Voice search is quickly becoming a critical aspect of search engine optimization (SEO) as the use of voice assistants like ... read more

Advanced SEO techniques are an essential aspect of search engine optimization in today's digital landscape. They go beyond the basic ... read more