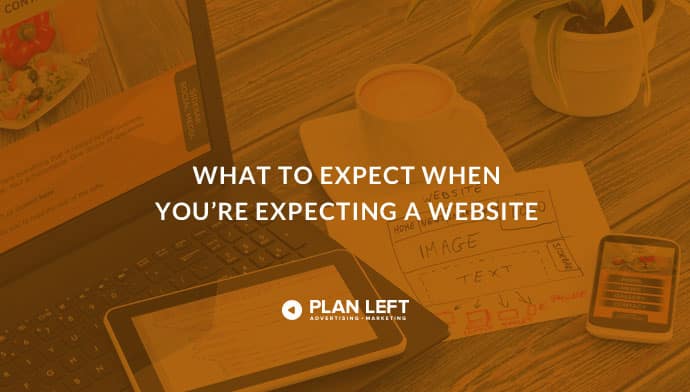 Have you recently decided that it's time to invest in a new website? 
If so, you probably have a lot of questions…especially if you've been fighting the website tide for years.  
It was probably a long process that involved denial, anger and bargaining. But you've come out on the other side, to a place of clarity. You now have a vision and a motivation—for better design, streamlined functionality and scalable frameworks. Maybe even an online store with quick shop tabs and great product photography.
Sure, your old site was cutting edge…in 2006.
The flash video and autoplay jazz song that you chose for your homepage made you giddy with delight…in 2006.
Now, your site embarrasses you at best and sends customers away at worst.
Maybe you've scoured the internet for a great web development company and chosen one you believe will meet your demands and deliver a beautiful site that gives your customers what they want.
You've expressed your visions, signed the contract and finished the hand off.
Now you sit back and wait for the finished product…right?
No.
Not at all.
What should you expect?
We thought you'd never ask.
Money—You'll Need Some
You know how important your website's design is. You know you need an attractive, intuitive look that embodies your brand. What you might not know is just how expensive it is to put funtionality and user experience behind a great design. 
A big part of a great website exists under the hood, in the backend work that your web developers will do.
This work costs money. Customization is time-consuming and often requires trial-and-error.
For many brands, these costs are alarming–especially if the company owner hasn't researched web development costs in 5 to 10 years. 
When you sign up for a custom website with great functionality, you should expect to pay more than a colleague who chose an online drag-and-drop tool to create their site.
"This isn't Wix. This is custom development with professionals who have put in the time and money to educate themselves and develop best practices for their work. That expertise is reflected in the costs for development," says Plan Left Project Manager Amber Gonzalez.
For businesses who want to avoid sticker shock with their new website, Gonzalez says, it's important to ask around your industry for insight on what other business owners paid for their websites.
Get a good idea of what you want—and how much those features will realistically cost.
Be prepared to pay more in 2017 than you did 10 years ago (thanks, responsive design and mobile capabilities).
For more insight on how much a top-tier website will cost, check out this cost calculator.
Let's Talk About Timelines
So it's understandable to be extremely excited about your new site–we've even had business owners tell us they've dreamed about it. 
It's easy to see why—after all, a good website equals more visibility, happier users, and more potential customers. It means a growing business.
But it is unwise (and we really mean this) to expect a custom website with amazing functionality to be done in two weeks. Depending on what you want from your website, two months might be a stretch.
We'll explain it to you like this: there's a huge chasm between doing things right and doing things quickly. More often than not, the two are mutually exclusive.
Unless you can afford to pay a team of developers to work around the clock on nothing but your website, you should expect a timeline of 2-6 months from the beginning processes to completion.
Another important tip is to be suspicious of web development companies who promise to deliver your website in 2-3 weeks.
If they claim to regularly deliver custom websites in that timeframe, you can assume that they're pushing their developers into working 20-hour days or are cutting some big-time corners in completing each phase of the process.
Our advice?
Know what you want going in, express those wants openly, and plan ahead–according to a researched, carefully chosen timeline. 
If you know you need your website by the holiday season, you need to begin the website development process as early as the springtime, depending on what you need.
You Have to Be Willing to Collaborate
Your website is the essence of your brand. It serves as the mouthpiece for your company to the majority of your customers—it builds mystique, a personality, a vibe for your brand.
With this in mind, you have to go into the web development process with a willingness to collaborate and communicate.
If you don't know who your brand is, who comprises your audience, and how you want to communicate, you can't expect your web team to build a site that will make you happy. And if you have a site that's going after the wrong audience with the wrong voice, you can't expect it to fulfill its potential. 
Be forthcoming. Be prepared to discuss your vision, your motto, and your goals. You don't have to know your mission statement or even your brand's particular voice—but you should be willing to elaborate on your ideas, where you see yourself in the future, and what your particular value is to your clients.
The more you communicate–even if you don't feel that what you're saying has value–the deeper insight your development team will have into what you want and who you are. 
Nothing feels better to a designer, copywriter or developer than to understand a client. It empowers him or her to do better work and to do it more efficiently. 
These are just a few of the things to keep in mind throughout the development and build of your website.
Check back here often for more insight on topics like this.
Still have questions? Contact Plan Left today.
Explore Latest Posts
So, this is the story all about how...the band Jefferson Starship, credited with 70s and 80s hits "Sarah" and "Miracles," ... read more

Voice search is quickly becoming a critical aspect of search engine optimization (SEO) as the use of voice assistants like ... read more

Advanced SEO techniques are an essential aspect of search engine optimization in today's digital landscape. They go beyond the basic ... read more