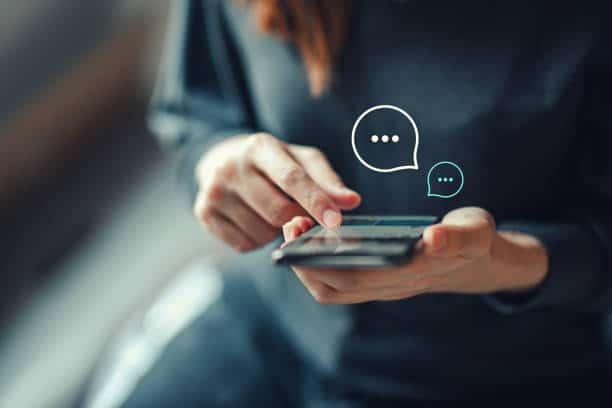 In August, Google announced that it would roll-out penalties for mobile sites that use intrusive interstitials
—pop-up ads that interrupt a mobile visitor's path to their chosen content.
These pop-up ads have proven lucrative for many businesses, so it's understandable why they're so popular.
But Google has deemed them interruptive and intrusive and will begin penalizing mobile sites that use them as early as January.
Here's what you need to know about the change.
"Intrusive Interstitials"
Google announced that the mobile crackdown would begin on January 10, 2017, giving businesses just under 5 months to get their mobile ads compliant with the new standards.
This comes after Google began issuing notations beside websites in its results pages, letting users know whether or not a site was mobile friendly. Google has also been using mobile-friendliness as a strong ranking factor for over two years.
Since Google's original mobile overhaul, around 85% of the sites in Google's search results have become compliant.
This doesn't mean Google stopped looking for ways to improve their users' experiences, however.
In an article released on the Webmaster Central Blog on August 23, Google outlined its desire to help users easily access content on mobile sites.
And intrusive interstitials were enemy number one.
The article says:
"While the underlying content is present on the page and available to be indexed by Google, content may be visually obscured by an interstitial. This can frustrate users because they are unable to easily access the content that they were expecting when they tapped on the search result."
Content that is not immediately visible to a user when they access your page (because it's obscured by your pop-up ad) is a big no-no starting January 10.
Still confused?
Here's some criteria of intrusive interstitials that you should consider:
If your ad immediately covers the main content when a user accesses your page, it's an intrusive interstitial.
If your pop-up ad sits above the fold and takes up the whole screen, moving the desired content below the fold, it's an intrusive interstitial.
If your ad looks like a standalone interstitial that a user must physically dismiss before reaching their desired content, it's an intrusive interstitial.
In this illustration (provided by Google), you can see examples of interstitials that are considered intrusive and are thus likely to get your site penalized by Google's algorithm:
If your ads look like this when a user accesses your page, you might be in for a steep fall in search results come February.
Notable Exceptions
Not every company or business with intrusive popups is subject to the penalties, however.
Depending on the nature of your pop-ups, you might be exempt.
Companies whose pop-ups are of a legal nature, such as password protection notices or age verification, will not be penalized.
Similarly, sites with pop-ups about cookie usage or login information or those with reasonably sized banners will also not be penalized.
The Reaction
The reaction to the change has been lauded by mobile users who find intrusive mobile ads annoying.
For many publishers and companies, however, it feels like Google has overstepped its boundaries.
Kevin Lee, executive chairman and co-founder of Didit, finds the change troubling:
"Many publishers and marketers using interstitials already feels like Google meddles with their consumer relationships and of course, don't like that Google is in a position to be judge, jury and executioner," he said, in an interview with AdAge.
Many observers noted that these types of changes with Google's algorithm can cause panic in companies, many of whom won't actually be affected by the switch.
Because Google is the dominant force in the search engine world, other engines will likely look to its example and follow suit with their own ad-related demerits.
There are still tons of questions swarming the digital space (how will Google deal with each individual website?), with many detractors worried that Google is becoming too powerful.
For those who are happy about the change, it couldn't have come soon enough.
Should You Change Your Mobile Ads?
If you're concerned about your mobile ads incurring a penalty, there are a few ways to ease your worries.
App install banners, for instance, allow your users to quickly add your app to their homescreen without leaving the browser.
To see if your site is affected in any way by the new change, check out Google's search console on mobile usability.
Still have questions?
Plan Left can help
.
Explore Latest Posts
So, this is the story all about how...the band Jefferson Starship, credited with 70s and 80s hits "Sarah" and "Miracles," ... read more

Voice search is quickly becoming a critical aspect of search engine optimization (SEO) as the use of voice assistants like ... read more

Advanced SEO techniques are an essential aspect of search engine optimization in today's digital landscape. They go beyond the basic ... read more