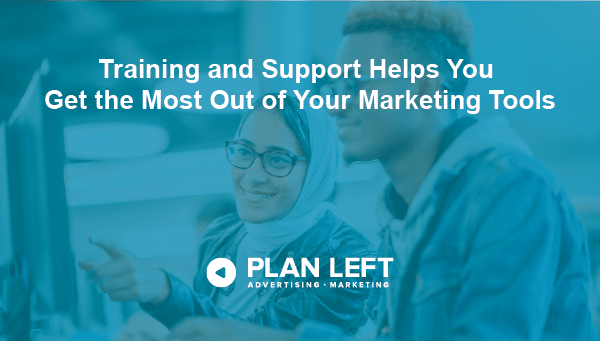 You have a website. You've consulted the experts, and found that the SEO is finely tuned, leads are being generated, and it is mobile user-friendly. Now what? What happens when technology moves on – does your website stay as it is? If this is your plan, prepare your customer service team for an onslaught of questions regarding the unsupported technology you might still be using.
Not everyone in the world possesses the web savvy wizardry needed to keep a website running a peak capability. There's nothing wrong with that, unless you refuse to move on with the rest of the world. If you are not the one who will be keeping your website finely-tuned, then it is your job to make sure you can find someone who can. You need a consultant who won't leave you to flounder in the aftermath of your development.
Even beyond the development of your website, you need to find a support system that will work with you in all the possible needs of your marketing plan, from mobile app development to ecommerce development.
What should your consulting agency offer you in support? Look for these specifics in the package they offer you.
·     Software
Ideally, your consultant will develop software that is specific to your business. This software should be created with their client (YOU!) in mind. You want to be able use and understand it, but you also should be able to add, edit, and remove content easily.
·     Client Control
Your business should have autonomy and control over how your sites and products develop over time. It's the job of your consultant to provide the product, the training, and the ongoing support to ensure that you can get exactly what you need to make your site a functional part of growing your business. 
·     Guarantees
The most standard offering of any good consulting firm should be a hosting and support package. This would guarantee that any technical issues that arise are handled by their team on a first-priority basis.
·     Satisfaction
It is important that you are always at the precipice of developing technology. That means your consulting company should remain in touch with you long after the initial system development. Not just for emergency calls, but proactively checking to make sure all is functioning as it should. If your consultant doesn't reach out to you to make sure you are satisfied with the work that was done – if you are not able to advance with the times – do they really even care? If not, they might not be the company for you. Find out from your consulting firm how often and when they intend to reach out to you.
Plan Left offers all of this and more. Of course, we'll always be here to help, but you shouldn't have to rely on us all the time. That's why we also offer training for every element of your new website. We'll walk you through making your own updates to pages, adding new pages, posting your blogs, uploading images, and anything else you need. If you mess up or get stuck, no big deal. We'll swoop right back in to save the day—like geeky superheroes your business needs.
Explore Latest Posts
So, this is the story all about how...the band Jefferson Starship, credited with 70s and 80s hits "Sarah" and "Miracles," ... read more

Voice search is quickly becoming a critical aspect of search engine optimization (SEO) as the use of voice assistants like ... read more

Advanced SEO techniques are an essential aspect of search engine optimization in today's digital landscape. They go beyond the basic ... read more