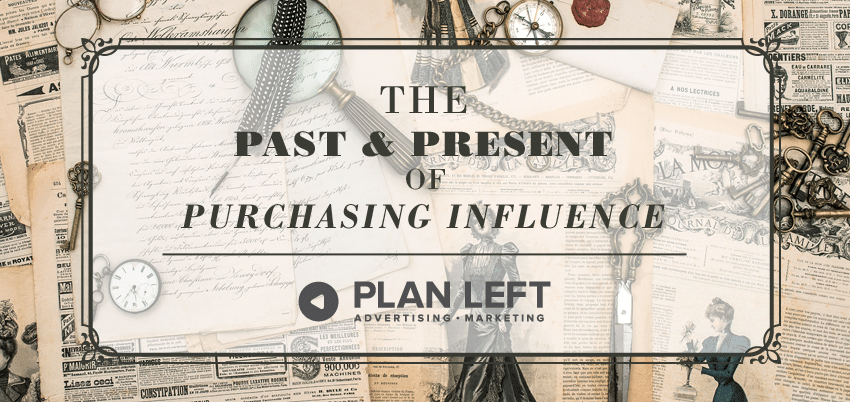 So, I just bought most of the Anne of Green Gables series on Amazon for $0.99. I'm absolutely shameless about proclaiming my love for this series and have been since childhood. Through the eyes of an adult, specifically a marketing professional, certain parts of the story—pieces which may have just been funny scenes when I was twelve years old—become objects of renewed scrutiny.
Anyone familiar with LM Montgomery's Anne Shirley may remember the hair dye debacle. Poor Anne was afflicted with red hair and dreamed of nothing more fondly than a chance to change that color to black. Along comes a traveling salesman, who is able to convince Anne to part with precious money for a bottle hair dye promised to turn her hair "a glorious black, black as the raven's wing." Of course, the dye didn't work and left her with black spots among her red tresses.
With only the word of the salesperson to guide her, is it any wonder the purchase didn't work out? What was she missing in the decision process? Could something else have helped guide her when making her choice?
Here Comes Inbound
The digital age brought us a million new ways for Anne to find hair dye. First, the introduction of email brought about email marketing. Then search engine optimization helped buyers find products through websites with the use of a few keywords. Blogs, downloadable ebooks, contact forms! The salesman didn't have to go door to door anymore. He could just wait  for Anne to find him.
Then came Facebook, Twitter, Instagram, and various other social media platforms. Here is the perfect combination of inbound marketing and word of mouth. Let's imagine for a second that Anne and her best friend, Diana, had Twitter before that fateful hair dye day.
Social proof has become such an important part of marketing and shows no sign of slowing down. Ecommerce sites that hope to influence buyers provide ample opportunities for buyers to provide this social proof, from reviews to social media posts.
And the Question Remains…
Anne obviously made an impulse buy based on her current pain. Would today's technology have made the purchase safer? If she'd done some research before buying, sure. She might have consulted several different companies, asked her friends for advice, and checked the reviews before handing over her money.
Word of mouth was and still is the most powerful form of marketing. If you're not giving buyers the opportunity to share their own experiences with your products, you're missing out on serious marketing magic.
Explore Latest Posts
So, this is the story all about how...the band Jefferson Starship, credited with 70s and 80s hits "Sarah" and "Miracles," ... read more

Voice search is quickly becoming a critical aspect of search engine optimization (SEO) as the use of voice assistants like ... read more

Advanced SEO techniques are an essential aspect of search engine optimization in today's digital landscape. They go beyond the basic ... read more