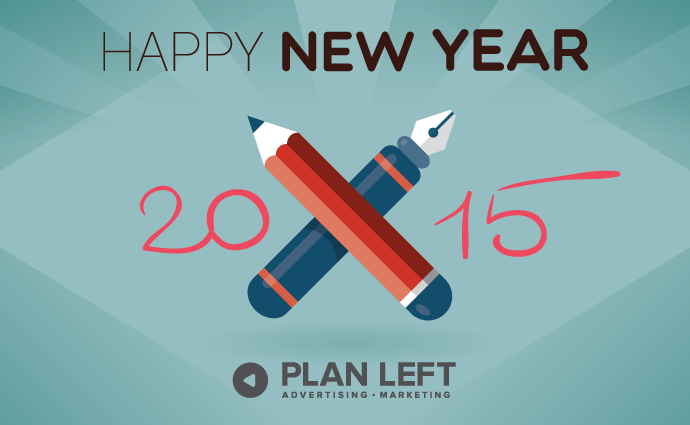 With 2015 on the horizon, our team took some time to reflect on the past year and consider what we want out of the coming months. This reflection somehow morphed into a collection of haikus that we'd love to share with you.
First, there were the obvious New Year-themed haikus—some serious and some…not.
Another year through
You have two choices from here
Same thing or start new
Silver New Year Moon
Glowing Memories fade grey
Starry Night turns day
Kentucky New Year
Blue Grass and Sweet Bourbon Dew
Sunrise, Hung over
Drink up all the booze
Talk about the weight you'll lose
This year is old news
Time for drinks and cheers
Time to reflect on past year
Lets get crunk boo ya
There were haikus dedicated to our resolutions for the New Year. Again, we started with a serious approach, but that quickly devolved.
the new guy is here
plan left is on the corner
soon both will turn it
Bob works at Plan Left
His new year's resolution:
Don't get remarried…
real resolutions:
more coffee and cigarettes
I play for #winning
Make smarter choices.
Will you have another beer?
Why, yes I will. Fail.
One of us waxed poetic about the best movies of the season. Because there should always be haikus about Christmas movies.
Home Alone was good
A Christmas Story better
But Scrooged is the best
And then we got sentimental about our jobs. Kind of.
Marketing is born
From need and inspiration
Plan Left is ballin'
Plan Left, you darling
I won't kick you out of bed
for eating crackers
‪Social Media
‪You are such a sly doggy
‪Give me more coffee.
But for real. We have so many hopes and dreams for the coming year, and we know you do, too. So, from all of us, to all of you:
Happy New Year, y'all.
We hope you enjoy it, so
Don't get too crazy.
Explore Latest Posts
So, this is the story all about how...the band Jefferson Starship, credited with 70s and 80s hits "Sarah" and "Miracles," ... read more

Voice search is quickly becoming a critical aspect of search engine optimization (SEO) as the use of voice assistants like ... read more

Advanced SEO techniques are an essential aspect of search engine optimization in today's digital landscape. They go beyond the basic ... read more