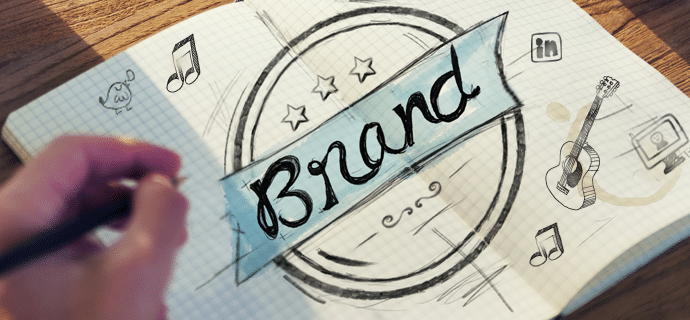 Personal branding isn't easy, especially when that brand has to mesh well with your company. Nashville's indie scene is filled with bands that have to reach listeners on several different levels. Watching how these artists manage the personal brand on top of the band's overall brand is inspiring and informative. One way good branding can come about is through social media. Here are some of Nashville's brightest branding stars, as shown through their social media accounts.
Alanna Royale
Oh, Alanna. Such a powerhouse. My favorite platform to watch her and her band on is definitely Instagram. She is constantly posting photos of her fans, band, and herself, so you really get a feel for her and her band's personality. It's fun to see as a fan, because when seeing these things you indirectly feel like a part of her life.
This personal connection is so important, especially if your brand relies on the emotions of your customers. A close tie, even one felt through social media, makes buyers feel much better about spending their money on your products or services. If you use Instagram and love to Instaglam your photos, why not give her a follow to see what her life is like?
Daniel Ellsworth and the Great Lakes
Daniel Ellsworth and the Great Lakes have been a long-time favorite for me. As a social media manager, I love them even more because of how wonderfully they use the networks they use. They do exceptionally well on Facebook and Twitter, in my opinion. They are always on it when replying to fans and tweeting, and post a lot of great content on Facebook. They are also pretty consistent in posting, which is important.
Engagement is critical when building your personal brand on social media. Buyers want access to brands at all hours of the day. They want relationships. This band shows how to build those relationships and keep them going by allowing access at any time.
You were amazing, Indianapolis. Thanks for treating us so kind on a Tuesday night. We'll see you again real soon. pic.twitter.com/xjSuyVXO7b

— DE & The Great Lakes (@DEandTGL) November 19, 2014
Swear and Shake
First off, I would like to welcome this amazing band to Nashville. They are recent transplants from Brooklyn, and I could not be happier. One of my favorite things that these guys do is videos. They are always super creative and almost always do it themselves. To get into the spirit of Christmas and show off their new home, they recorded a Christmas single and got everyone in the neighborhood involved.
The videos by Swear and Shake always showcase the various personalities in the band without compromising the band's overall brand. When using video marketing for your company, you could definitely take a page out of their book. Follow them on Twitter here and like their page on Facebook here.
https://twitter.com/SwearAndShake
https://www.facebook.com/swearandshake
Ellie Holcomb
Ellie Holcomb is an amazing singer/songwriter if you haven't heard of her. Ellie is very interested in people's stories and loves getting to know her fans, which makes her pretty special in my opinion. She also shares a lot of photos of herself, friends, things she does, and even her kid wearing an elmo costume. She also obviously posts a lot about her music, shows, and tours.
Brand storytelling is absolutely huge, and it's only going to get bigger. Buyers really want something to connect with. When you give them stories to follow and ask for their stories in return, you can start building and fostering that connection much more quickly. I really appreciate her relationships with her fans. I think that is great branding for her as an artist and as a person.
The Delta Saints
These guys are the coolest. They are very interactive with their followers and love to share their content. When they're on the road touring, it's almost like you're on the road with them. Immersing the buyer in the brand is such a great way to make sure they feel like they're really a part of the process. Those who bring their buyers along for the journey quickly develop brand advocates that keep the excitement alive. I believe Delta Saints win at Instagram and keeping fans up to date on where they are and what they're doing. They post regularly, too, so fans are always in the loop.
So I think we can gather a few commonalities from these artists and how their social media marketing is on point. Those things include posting regularly, showing their personality, and interacting with fans. Your fans and followers want to not only read your content, but also want a relationship with you. That's how you can keep them around, you know?
Explore Latest Posts
So, this is the story all about how...the band Jefferson Starship, credited with 70s and 80s hits "Sarah" and "Miracles," ... read more

Voice search is quickly becoming a critical aspect of search engine optimization (SEO) as the use of voice assistants like ... read more

Advanced SEO techniques are an essential aspect of search engine optimization in today's digital landscape. They go beyond the basic ... read more