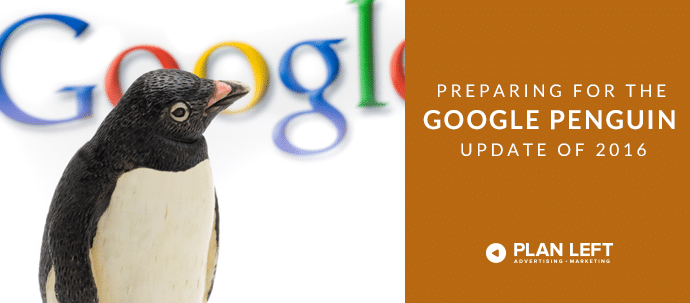 Google has a habit of naming their updates after cute and cuddly animals when the algorithms are anything but. The search engine giant has made a mission of destroying all those SEO tactics that boosted businesses to the top of the search results back in 2010 and before.
You remember those days, don't you? That was when companies were cramming their blogs and website content full of keywords, regardless of the quality of the actual content. Articles appeared on third-party sites with links back to the company that bought the space. Guest blogs had little to do with the subject matter of the website or company, as long as they bought a link back to the website from other corners of the internet.
Then, along came Panda, Hummingbird, Penguin, and even Pigeon. Once those algorithms were set and wreaking havoc, we then got all the different updates. Are they changing the face of SEO for the better? Of course they are. But some unsuspecting companies sure do get left out in the cold. With the coming Penguin update, even more businesses will receive slaps on the wrist. We're here to help you escape the punishment.
What Was Penguin
To prepare, first you should know what the Penguin update fixed in the first place. This algorithm has been working since April 24 of 2012, and it pretty much set the SEO world into a tailspin upon arrival. All those blogs participating in keyword stuffing and cloaking were smacked down hard.
It's important to note that these particular tactics weren't considered bad, per se, until Google came along. How else were businesses supposed to claw their way to the top of the rankings? With no real guidance, they did whatever they could. Then, Google said keyword stuffing without quality content was pretty much just spam, and spam isn't helpful at all.
What the Update Promises
Now, most people have made big changes to their websites since the introduction of Penguin four years ago. Anyone who still uses keyword stuffing techniques after being told over and over that they won't work pretty much deserves what they get, right? It's those pesky articles out there in the wild blue yonder that cause the biggest problems now. Once you submitted those articles to another website, you pretty much lost control of them.
The good news is, even if you can't control where and when those articles appear, you can still take action. Most just aren't sure what action to take so they do nothing. If you've been lucky thus far, maybe Penguin hasn't punished you yet. With this update, however, you can be sure your luck has run out. You must find those keyword-stuffed articles and guest blogs around the web and start disavowing links. If you don't, you'll watch your ranking on the search results plummet.
Recovering from a Penalty
It's possible to gain your spot back even after Google smacks you down. You just have to be prepared to disavow links and hold your breath for a few months until you manage to clear your name. Why wait until it's too late when you'll end up doing the same things anyway? Just get the job done now and save yourself the heartache.
Now, we understand that not everyone understands SEO, even when someone tries hard to explain. That's okay. It's a pretty tough business, and even a lot of marketers don't know all the details. But we do. If you need some help getting ready for the Penguin update, give us a call. We'd love to run an SEO audit and help you understand what you're facing. Give us a call, and we'll get started right away.
Explore Latest Posts
So, this is the story all about how...the band Jefferson Starship, credited with 70s and 80s hits "Sarah" and "Miracles," ... read more

Voice search is quickly becoming a critical aspect of search engine optimization (SEO) as the use of voice assistants like ... read more

Advanced SEO techniques are an essential aspect of search engine optimization in today's digital landscape. They go beyond the basic ... read more