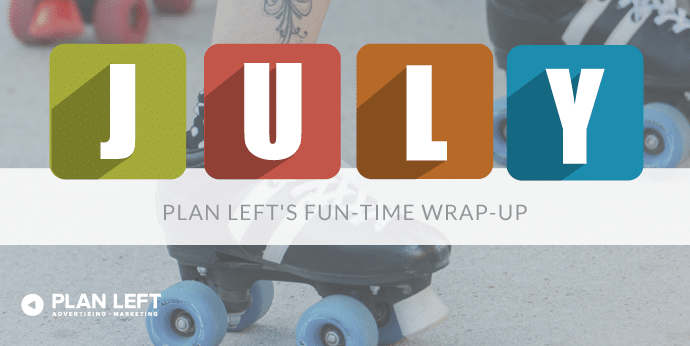 Did you know that our graphic designer, Jordan, is one of the Nashville Roller Girls? Because she is. What better way to spend our time together this month than to go cheer on our Zip Drive and the other roller girls?
Whenever there's a bout at Municipal Auditorium, you're really getting two games for one price. Some of us arrived early to watch the first bout so we could understand what was going on once Jordan laced up her skates for the second one.
Then, in a big surprise to pretty much all of us, our own Joshua Smith performed a few songs during halftime. Joshua runs our entertainment branding, marketing, and production branch, True Source Entertainment, and he's also a pretty prolific recording artist and songwriter. The whole team was crazy proud to be a part of Plan Left, with Jordan kicking butt on the flat track and Joshua sharing some of his latest tunes.
Be sure to catch the Roller Girls for their next bout tomorrow night, August 1, at Municipal Auditorium! And say hi to Zip Drive for us
Explore Latest Posts
So, this is the story all about how...the band Jefferson Starship, credited with 70s and 80s hits "Sarah" and "Miracles," ... read more

Voice search is quickly becoming a critical aspect of search engine optimization (SEO) as the use of voice assistants like ... read more

Advanced SEO techniques are an essential aspect of search engine optimization in today's digital landscape. They go beyond the basic ... read more