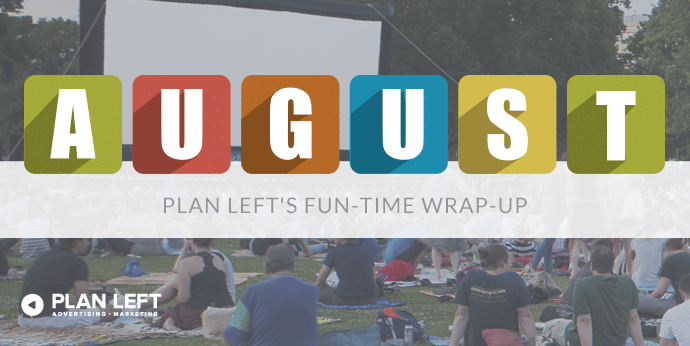 August was a pretty special month for us. See, Plan Left is one of the sponsors for the Shelby Park Picture Show. Like the name sounds, we watched a movie on a huge screen in Shelby Park, and it was magical. For such an amazing result during this inaugural event, we needed a bit of help from a lot of people. The list of sponsors put Plan Left in pretty good company. You should stop by the website and take a look at the whole list. These are the companies that will make the Shelby Park Picture Show the hottest weeknight activity in East Nashville.
Yazoo wasn't just a sponsor, either; they were a vendor. With three of their most popular beers, Yazoo set up shop to provide beverages for the adults. There were also food trucks from Papa's Italian Ice, Bao Down, and Music City Brisket. In other words, everyone at the Picture Show ate like kings.
We'll all be there on September 9 when they show Toy Story, and you should too. Bring a blanket or some chairs, and chill out with the whole family. You just can't BYOB or the dog. We'll see you then!
Explore Latest Posts
So, this is the story all about how...the band Jefferson Starship, credited with 70s and 80s hits "Sarah" and "Miracles," ... read more

Voice search is quickly becoming a critical aspect of search engine optimization (SEO) as the use of voice assistants like ... read more

Advanced SEO techniques are an essential aspect of search engine optimization in today's digital landscape. They go beyond the basic ... read more