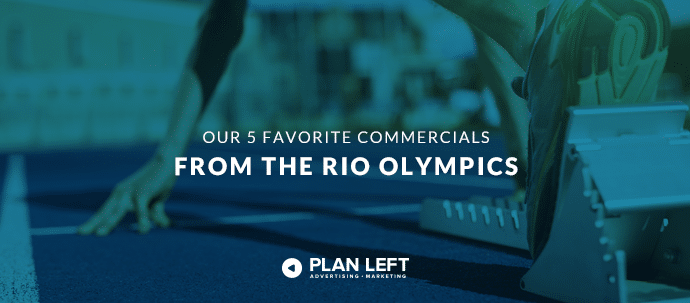 The 2016 Rio Olympics may be over, but the record-breaking performances, podium tears and breathtaking footage will live on.
Another notable part of the Games? The ads and commercials. For the 31st Olympiad, ad spend was at an all-time high, thanks in part to controversy surrounding Rio's preparedness for the games and subsequent increased curiosity from viewers.
NBC announced before the Games began that it had secured a record-breaking $1.2 billion in ad sales, 20% more than what it generated for the 2012 Olympic Games in London.
Digital sales were even more impressive, eclipsing London's digital haul by 33%.
This is, of course, caused in part by the unceasing rise of the Internet and mobile technology and the shift away from traditional television.
But at least some of it must be attributed to the overall lure of the Rio Olympics, with Michael Phelps back for his swan song (swim?), and athletes who are expected to become G.O.A.T.s in their own right making their Olympic debuts.
The Olympics provide a rare (once every 4 years, to be exact) opportunity for companies to cash in on uniquely high emotional stakes.
Laundry detergent, beverages, athletic apparel and equipment and breweries are just a few of the industries represented in the Rio Olympics' ad spread.
So which commercials made the biggest impact? Which companies took home the gold in Olympic advertising?
Check out our 5 favorite commercials from the Rio Olympics.
Hershey's Presents Hello from Home with U.S. Gymnast Simone Biles
Simone Biles has been the most dominant female gymnast in the world for over 3 years.
She hasn't lost a competition since 2013. She won 4 golds and a bronze at the Rio games, making her the most decorated gymnast at this year's Games.
Hershey's realized Biles' marketability long before Rio, partnering with her as part of their Olympics-themed #HellofromHome campaign.
The spot shows Biles sitting in a training gym, reading notes of encouragement from her family and friends, and it successfully combines inspiration and respect for the hard work and sacrifice that Olympic training demands. The commercial currently has over 3 million views on YouTube.
Apple's The Human Family, Shot on iPhone
This impactful entry from Apple features a slideshow of diverse human faces (shot on iPhones), set to a voiceover of Maya Angelou reading her iconic poem, "The Human Family."
Simple, unflashy, yet the perfect companion to the diverse and worldwide impact of the Olympic spirit, Apple truly nailed it with this one. And considering the spot has been viewed nearly 2.5 million times on YouTube, we'd say the public agrees.
Under Armour's Rule Yourself with Michael Phelps
As he embarked on his 5th Olympic journey, with record-breaking medals on the line, Michael Phelps took part in Under Armour's Rule Yourself campaign, which features the Olympic-perfect slogan, "It's What You Do in the Dark That Puts You in the Light."
Featuring scenes of Phelps lifting weights, taking an ice bath and shivering by the pool after an hours-long training session, the commercial went immediately viral.
Its popularity was bolstered by Phelps' inspirational and record-breaking medal haul in Rio: 5 golds and 1 silver to close out his legendary career.
Coca-Cola's That's Gold
This perennial Olympic sponsor produced some of the best ad spots of the entire Olympics, all built around their 2016 Olympic campaign, #ThatsGold.
This commercial combined Coke's standard theme of joie de vivre and experiencing life with your loved ones with the unbridled joy of Olympic victory.
Proctor and Gamble's Raising an Olympian Featuring Simone Biles, Ashton Eaton, Allyson Felix
This campaign began at the 2012 games in London, with the special "Thank You Moms" portion drawing particular note among the Olympics' fans and viewers.
It came back for Rio this year, with a whole new crop of athletes, heartfelt voiceover and old videos of gymnasts, runners and soccer players on their journeys towards becoming champions.
Almost every single spot reached over 6 million views each, solidifying P&G's continued reign as the king of Olympics commercials.
The Olympics only happen every four years, so we have a while to wait for the next crop of heartfelt, Games-inspired commercials.
With technology and social media driving so many of our experiences, the 2020 Games in Tokyo are sure to bring some of the most groundbreaking ad creations of all time.
But for now, let's enjoy what Rio gave us, both the sports moments and the commercials.
What was your favorite Rio commercial?
Explore Latest Posts
So, this is the story all about how...the band Jefferson Starship, credited with 70s and 80s hits "Sarah" and "Miracles," ... read more

Voice search is quickly becoming a critical aspect of search engine optimization (SEO) as the use of voice assistants like ... read more

Advanced SEO techniques are an essential aspect of search engine optimization in today's digital landscape. They go beyond the basic ... read more