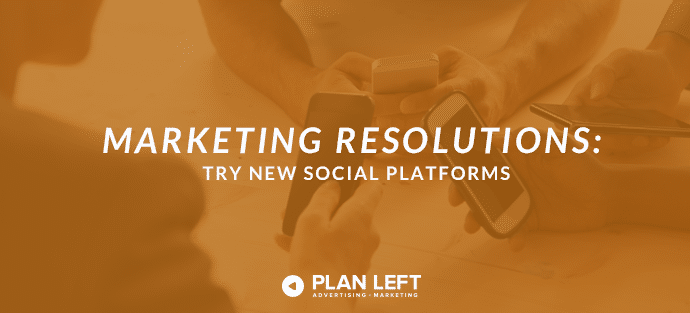 When new social media platforms are introduced, it's hard to know which will turn into the next Facebook and which will fizzle without a sound. Could we have had any clue about the popularity of Pinterest? Did Instagram show any real marketing opportunities when we were first introduced?
On the other end of the spectrum, there are the failures, which you probably don't even remember. Yahoo! Buzz slipped silently into the night, social bookmarking site Del.icio.us is pretty much dead, MySpace is now a punchline, and tsu—the social network that pays you—went bust. Some came and went before you even read the first article about them. Remember tsú? Yeah, we don't either.
When faced with successes that could have fallen apart at any time and failures that looked pretty promising in the beginning, how can you choose the right basket to put all your eggs in? (Hint: Don't put all your eggs in the same basket.) Well, trial and error can definitely move you down the right path. Then, sometimes, a little bit of faith is all you need. Let's take a look at the social networks you could try in 2016.
Periscope
You may have heard of Periscope, named the top app of 2015. Maybe you haven't used it yet, though. Why add another video-sharing app when you've already got Vine, Instagram, and YouTube? Well, the real reason is that you want to be where your customers are. If your customers have taken to Periscope, then you'll need to go there to be seen.
So, what actually sets Periscope apart from the rest of the video crowd? It's the fact that anything watched on Periscope is live, happening at the exact moment the rest of the world is watching. This sense of immediacy, of getting a window to the world, is what makes users want to stay involved. How can you use that for your company?
Wanelo
Social proof plays a big part in what people buy, and Wanelo knows it. This shopping platform makes it possible for buyers to poll their pals before making a purchase. That all-important thumbs up is sometimes the only barrier between want and own.
Of course, the app doesn't stop there. Wanelo lets users see who's loving what by letting users curate their own lists of items they want. Sure, it can be used as a wish list for the user who created the list. How does that help your company? Well, the more lists your products appear on, the hotter those products seem to buyers. But your products won't be on any of the lists if you're not using Wanelo.
Bubblews
This new social platform takes a page from tsú's book, with its plan to pay users for page likes and shares. In every other way, however, Bubblews is different from other social networks. For instance, posts have to be more than 400 words to be included in the feed. That's a definite departure from Twitter.
Do people really want to read that much? With Google's focus on quality content right now, it seems the answer is yes. Buyers are looking for answers, and it's hard to fill people in with just 140 characters. So, Bubblews is just getting started, with a not-too-shabby count of around 200,000 users. Will it grow? Will it tank like tsu? Time will tell.
If you want to learn more about the many social networks out there and how they might benefit your business, reach out. We can look at these newest options or even consider some of the platforms that have been around a while. The important thing is that you're working to build a social audience, and we can help you do that.
Explore Latest Posts
So, this is the story all about how...the band Jefferson Starship, credited with 70s and 80s hits "Sarah" and "Miracles," ... read more

Voice search is quickly becoming a critical aspect of search engine optimization (SEO) as the use of voice assistants like ... read more

Advanced SEO techniques are an essential aspect of search engine optimization in today's digital landscape. They go beyond the basic ... read more