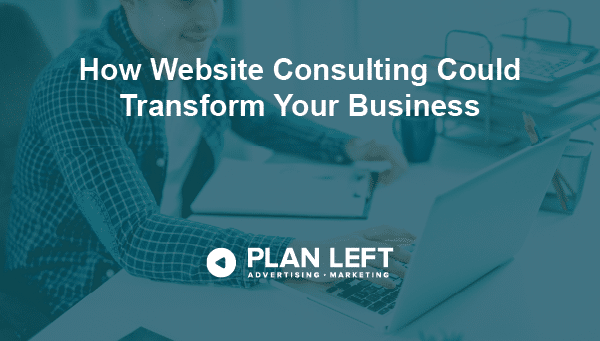 No matter what your business is – dentistry, archaeology, maritime law, bullfighting, quantum physics, or anything else – you have something in common with all other businesses. Your firm needs an internet presence that will make a real impact.
Technology is always moving and ever changing. Once you realize you're behind, catching up and keeping up is difficult. To stay ahead, your company must look at all options and weigh the pros and cons before committing time and money to technology you don't fully understand.
Your website should always work for you instead of the other way around. If your website has been slacking on the job—you know the kind: no lead generation, questionable SEO, non-functioning features that should be fabulous—you're going to need to whip it into shape. 
Not sure how to fix your website? You might benefit from a professional website consultation.
Think of website consulting like a visit to the doctor. You're perfectly within your rights to get a second opinion if you don't like what you hear the first time. In fact, it's just good sense to verify what you learn with another professional. 
If you are in the market for a website consultation, what should you expect from the company providing it? Primarily, they should focus on elevating your internet presence, developing a website that does its job, and teaching you how to use everything on your own. Beyond that, here's what you should look for:
1.     Start With An Action Plan
All hands should be on deck, as your consultant works with your development and management teams. Everyone should be there to make sure the action plan developed clearly articulates what tasks and skills are needed to implement a large website development project. While they are looking at the action plan, the consultant should review your current internet presence and come up with recommendations to increase traffic, sales, and search engine relevance.
2.     Decide How Much Work Needs To Be Done 
Your website consultant should be flexible enough to either work within your current site design and framework, or to start from scratch if needed. If your site does not already include user-friendly functions and valuable SEO, the consultant should have a plan for how to include it. You will also want them to plan for lead generation and capture as well as social media integration.
 3.     Work On Self-Maintenance
A good consultant won't leave after the site has been updated. You will want to make sure there's a plan to manage and train your in-house development team to maintain your growing web presence. If you're pursuing an ecommerce venture, we'll teach you to use the tools to nurture your ecommerce presence. 
Can you be sure your company is already making the online impact it should? There is always room for improvement. Plan Left's consulting services are many and varied, but here's the crux of it: We help your firm identify the problems in your internet presence. Then we present, recommend, and implement solutions. All you need do is ask—Plan Left is glad to help.
Explore Latest Posts
So, this is the story all about how...the band Jefferson Starship, credited with 70s and 80s hits "Sarah" and "Miracles," ... read more

Voice search is quickly becoming a critical aspect of search engine optimization (SEO) as the use of voice assistants like ... read more

Advanced SEO techniques are an essential aspect of search engine optimization in today's digital landscape. They go beyond the basic ... read more