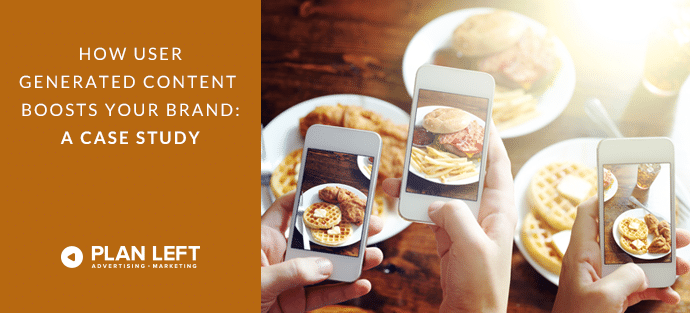 Perhaps the hottest marketing trend heading this way for 2016 is user-generated content. Why are brands opening their marketing channels to their customers, allowing them to share their own images, blogs, and videos on official websites and social platforms? More importantly, how does this tactic strengthen and solidify a brand message rather than diluting it?
Social Proof
The biggest and most important reason for including content that is submitted by fans and friends of your brand is social proof. You, as a brand, can tell the world until you're blue in the face that your products and services are better, that your reputation is brighter than any other. Until those listening hear it from someone who's had experience with your brand, they're not as likely to listen. The moment they see someone else enjoying your products, however, your credibility soars.
Curating the Content
Before you open the floodgates and allow all user-generated content in, there are a few things you must do. First, define the content you'd like to include. Do you want to organize blog posts from your vast array of customers? Would you like to show off videos of people using your products? Maybe you just want to include images from various social media feeds.
Once you know what you're looking for, let your biggest brand advocates know. Tell them the parameters and give them instructions on how to make sure their content is chosen for sharing. Should they use a particular hashtag? Should they submit their blog posts through an internal editor?
When the information starts rolling in, you might be tempted to simply throw it out there for the world to consume. Don't. Instead, take the time to sift through everything to make sure it supports your current brand message and standards. Offering user-generated content will never help if those who consume it are left confused or annoyed.
User-Generated Content in Action
We put our money where our mouth is when creating a new website for Williamson County's tourism board. Franklin, Leiper's Fork, and the other quaint towns have history and beauty that simply can't be matched. We didn't want to tell visitors how to enjoy their time in Williamson County, but we still wanted to show the many ways to explore.
On the home page, images from users' Twitter and Instagram feeds are prominently featured. These images are carefully curated to show the beauty and history of Williamson County but with distinct flavor provided by each individual who chooses to share their photographs. The result is rich storytelling from actual people who love Franklin and the surrounding towns. Who, when choosing to visit Williamson County, could ignore the true stories of people, places, and activities these users contribute? And the Williamson County brand grows ever stronger.
Feel free to wander through the pages of VisitFranklin.com. Even better, visit Franklin for yourself, take some stunning photos of your time there, use the website hashtag, and contribute your own story for others to enjoy. See how that works?
If you'd like to learn more about incorporating user-generated content into your branding and marketing efforts, reach out. We'd love to help you earn some much-needed social proof.
Explore Latest Posts
So, this is the story all about how...the band Jefferson Starship, credited with 70s and 80s hits "Sarah" and "Miracles," ... read more

Voice search is quickly becoming a critical aspect of search engine optimization (SEO) as the use of voice assistants like ... read more

Advanced SEO techniques are an essential aspect of search engine optimization in today's digital landscape. They go beyond the basic ... read more