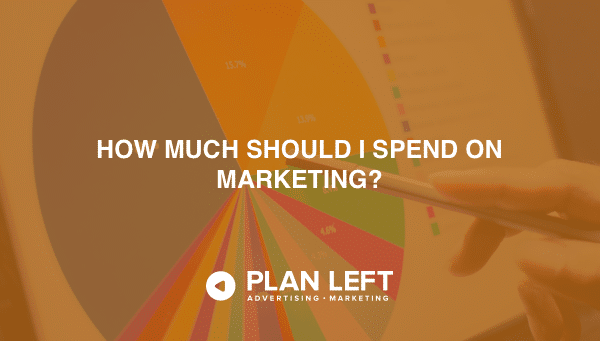 Updated Content on 06/22/2023
Whether you own a startup or a business that's been around a while, you probably struggle with developing a marketing and advertising budget. With so many other things to pay for daily, from inventory to staffing, marketing is usually the first thing shuffled to the side. While we understand your reasoning for doing so, we can't help but cringe when that happens.
See, marketing and advertising is the key to growing your business. Every time you put off marketing or cut your budget for advertising, you miss one more chance to reach new buyers. And when you miss those chances, you lose out on revenue. You could spend that revenue on more marketing or the day-to-day expenses of your business. This is our way of saying, "You have to spend money to make money."
It's true. You really do have to put time, effort, and money toward your marketing and advertising to see growth in your business. But how do you know how much to budget when you already have so many other financial responsibilities? Our beginner's guide will help you get started.
Consider Your Brand
There is no tried and true formula for marketing spend, and budgets change depending on the size and industry of your brand.
Small businesses usually have smaller marketing budgets than large corporations. Startups or rebranding companies may need to invest more in marketing to create brand awareness, while established brands can focus more on maintaining their customer base.
The brand's industry is also a critical factor in determining marketing expenditure. Highly competitive industries may require brands to invest more in marketing to stand out. In most cases, service-based companies will invest more in marketing and advertising than retail-based.
Most brands allocate 5-10% of revenue for marketing, depending on the industry and the company's growth stage. Research the average marketing budget for brands in your industry to better understand the exact numbers you should set aside.
Let's break things down more between the retail and service industries.
Retail and eCommerce
When you sell specific products, particularly those unique to your brand, it takes less marketing to distinguish your brand from competitors. Other products, like candy, need extra marketing and excellent branding to stand out among competitors.
You can't rely solely on your brand if you're still getting started or market goods that several other competitors sell. You'll need to make up some of the difference with a bigger marketing budget. Your marketing dollars will work toward creating a solid brand for your business so that you can rely on your good name later.
Some retail industries require a higher marketing budget to stay relevant. Companies in the technology sector may need to allocate more money toward marketing campaigns to remain competitive. Additionally, industries that depend heavily on seasonal sales may need to increase marketing expenditure during peak seasons to drive more sales.
Retailers will invest in TV commercials, billboards, or print advertisements to reach a broad audience and promote their products. Interactive tactics like in-store displays, promotional events, and loyalty programs will entice customers and increase sales.
Budget allocation for each marketing channel also varies by industry. However, according to Statista, 11.3% of marketing budgets are devoted to social marketing, 10.5% to SEO, 9.7% to email marketing, and so on.
Do industry research and refer back to your marketing goals to see how you'll want to divide your efforts.
Services
Service-based businesses, such as accounting firms or hair salons, do not have tangible products to sell. Instead, they provide intangible services to their customers. Because of this, service-based businesses will allocate their marketing budget towards different activities than retail businesses.
For example, service-based brands may invest in online marketing, such as social media marketing or local search engine optimization (SEO), to increase their online visibility and brand awareness. These businesses may also budget for networking events, trade shows, or sponsorships to build local relationships.
Some more prominent service brands, such as large hotel chains, easily recognized recruiting firms, and even widely known advertising agencies can rest a little on their brand recognition. This means they can afford to spend less on marketing. Still, some upscale brands may pay more to maintain and build upon their reputation. The Four Seasons hotels don't just have a larger budget for marketing; they spend a larger percentage of their revenue.
Do I Really Need Marketing Though??
Many brands make the mistake of planning to budget small and spend more when the company grows. The problem is that you can't grow without investing in your marketing plans. How can you build relationships with your buyers without spending enough to reach them?
As you grow, then you can begin to cut your marketing budget. Brand recognition will start to take over, and you can relax your advertising strategy in specific channels. Just remember that building relationships take time. You wouldn't trust someone you just met in the bar, right? Consumers need more than an introduction to your business before spending money with you.
If you're ready to grow your business, to create marketing plans that make a difference, then we're here to help. Reach out at any time.
Explore Latest Posts
So, this is the story all about how...the band Jefferson Starship, credited with 70s and 80s hits "Sarah" and "Miracles," ... read more

Voice search is quickly becoming a critical aspect of search engine optimization (SEO) as the use of voice assistants like ... read more

Advanced SEO techniques are an essential aspect of search engine optimization in today's digital landscape. They go beyond the basic ... read more