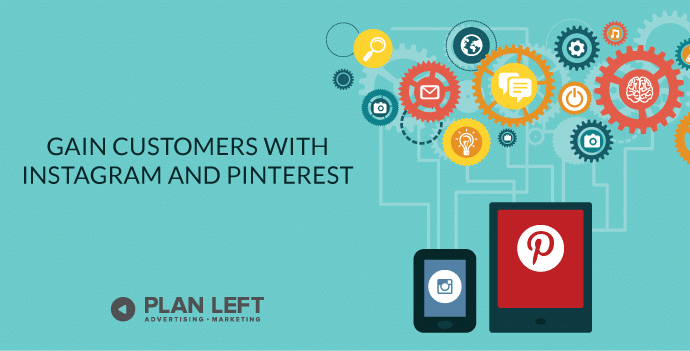 Did you know that you can gain customers through social media?  Yes, it is true. Social media includes many different forms of communication through several networks—in this case, with Instagram and Pinterest. If you run an ecommerce business, chances are pretty great that your customers are active on at least one social network. Most people assume Facebook and Twitter are the most popular, but you might be surprised at how easy and effective it is to use Instagram and Pinterest networks for ecommerce.
Instagram
Instagram is not set up to assist in ecommerce or mobile sales, which is why I think it is an MVP in the ecommerce marketing world. This photo-filtering app is great, especially for boutiques, craftsmen, restaurants, and pretty much any other company that sells a product or service. If you want to go against the current in your ecommerce marketing tactics, I would recommend this tool. Be innovative; do it. If you are not already on Instagram, it is very easy to set up an account. Best of all, it's still FREE. No charges apply for boosting your business through Instagram. Facebook can't say that anymore.
Once you've set up an account, you can start sharing! You can choose to share something to all of your followers, or you can target specific people with your glamorous photos. Be careful if you choose this option, though, as you should have a much more specific goal in mind, such as a time-sensitive offer or rewards.
If you choose to share to your followers as a whole, be sure to include hashtags that relate to what you are sharing. You can gain more followers that way. You're also more likely to show up in specific searches, which leads to more sales.
One of my favorite ecommerce Instagram handles is from Nashville's own, Old Made Good. Check them out and their great ecommerce marketing tactics via Insta!
Pinterest
Did you know that Pinterest is dismissed quite often when it comes to how necessary it is for companies in their ecommerce departments? It is true, I tell you. However, those who do utilize this tool do very well with it. Pinterest actually does better than Facebook here. Shocking, I know.
The main attraction with Pinterest is the promoted pin feature. This is when a pinned post appears for someone who is looking for the similar product you are selling. For example, if you make unique scarves, someone might find your pin when they are looking at scarves on Pinterest. Another cool feature that Pinterest offers is rich pins, which share pricing information and availability. Interested shoppers can receive alerts on those rich pins to see if a price drops or raises.
If you don't wish to utilize the above tools with Pinterest, you can still pin content onto boards you create and share those. If nothing else, your followers will see what your company offers and even some of what might inspire you.
Urban Outfitters does a nice job with their Pinterest strategy. Check it out?
If you are having trouble with ecommerce and social media, that's what we are here for. Holler at us.
Explore Latest Posts
So, this is the story all about how...the band Jefferson Starship, credited with 70s and 80s hits "Sarah" and "Miracles," ... read more

Voice search is quickly becoming a critical aspect of search engine optimization (SEO) as the use of voice assistants like ... read more

Advanced SEO techniques are an essential aspect of search engine optimization in today's digital landscape. They go beyond the basic ... read more