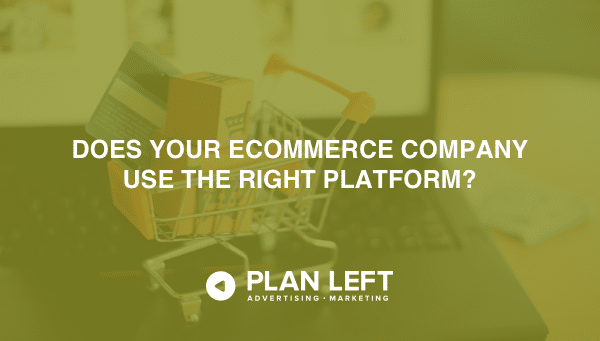 Updated Content on 7/04/2023
The discontinuation of Magento Go and ProStores rocked the eCommerce industry back in 2014, sparking fears that all eCommerce platforms might suddenly pull their services away. More than 10,000 companies were affected by this announcement.
Today, there are some big new players in eCommerce. Many companies still worry that 2023's platforms will discontinue or fall behind in modern eCommerce technology. How do you decide which platform is right for you? We've compiled the most significant things to look out for when shopping for a new eCommerce platform.
Identify Your Needs
Hopefully, all the big eCommerce platforms will stick around for a while. Whether you're looking to replace your current provider or browsing for your first, it's essential to identify your company's needs before anything else. Does the platform seamlessly integrate with your website? Will the platform integrate with your social media accounts? Is the platform capable of personalization and integration, such as including social proof on your website? What happens if this platform you choose also discontinues in the future?
All important questions, to be sure. Let's focus on a few key features you'll want to consider regarding an eCommerce platform.
Personalization
A one-size-fits-all platform probably won't fit your company. Some templates can't carry out your business needs and workflows, no matter how "customizable" it is.
Do your research before settling on a platform. What templates does it offer, and what functions are adjustable? Are you okay with your website looking a little generic, or are you reaching for something unique? Does anyone at your company know the basics of website design?
Remember that many higher-quality templates are premium and will cost a little extra. Again, it all comes down to your company's needs. Providing a good user experience is essential. Quality UX gets consumers buying from your eCommerce website in the first place. Don't skimp out on the design and UX.
Integration
Chances are you want your platform to be capable of doing more than just selling products. Consider which platforms offer app integration and plug-ins for features like email marketing, shipping, and customer loyalty programs. What additional features does your company need? What might it need in the future?
Think about what functions will make the purchasing process more accessible and more comfortable for consumers.
Scalability
What about growth potential? Can the ecommerce platforms out there grow with you, or will you need to make a change when your company is too big for your platform? Those that offer scalable solutions are sometimes too expensive to consider as an option during your small-to-medium business days.
Look at each platform's monthly fees and compare them to your budget and needs. Make sure you look at each platform's scalability, too.
Platform Ownership
What if you could own the code? What if you have complete control over the creation, implementation, scalability, and even transferal of your eCommerce platform? Your best option is always to work with a company that will build your platform from the ground up so you get all the features you need. Never again would you need to adhere to the guidelines set forth by the hosting company—not if you had your own program.
Even better than the ability to shape your eCommerce platform to your needs is the ability to keep that platform running no matter what. Once you build the program, you own the code. You'll own the platform no matter where you go or who hosts your website. That means you can get back up and running even after human error and unavoidable disasters.
You deserve an eCommerce platform that will allow you to start up at any point in your journey. Whatever life, business, and karma throw your way, your company should be able to stay online. So, there's every problem solved for you. If you're looking for your own eCommerce shopping solution, give us a call.
We'll work with you to create the perfect shopping experience for you and your customers.
Explore Latest Posts
So, this is the story all about how...the band Jefferson Starship, credited with 70s and 80s hits "Sarah" and "Miracles," ... read more

Voice search is quickly becoming a critical aspect of search engine optimization (SEO) as the use of voice assistants like ... read more

Advanced SEO techniques are an essential aspect of search engine optimization in today's digital landscape. They go beyond the basic ... read more