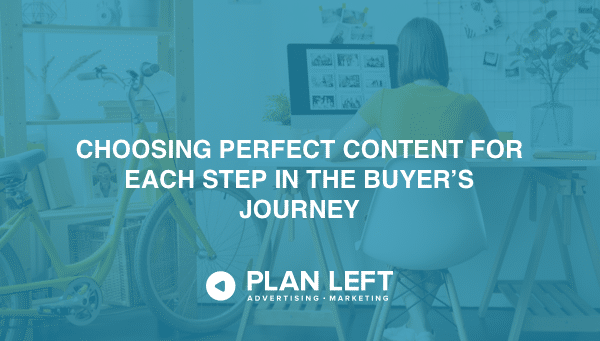 Updated Content on 7/04/2023
We see the "buying cycle" all the time, along with a "marketing funnel" to help us match our efforts to consumers' needs. The problem is, buying doesn't really work in a cycle, does it? In reality, the buyer's journey kind of skips along a straight line. To understand what I mean, think about the buying cycle.
First, there's the awareness phase, where buyers become aware of their need for your product. This is not to be confused with the moment a consumer becomes aware of your product or brand—this is the need for your product. Then comes research and comparison, followed by the purchase. The final phase of the cycle is retention.
The many visuals of a buying cycle would lead you to believe that the next step is awareness, but that's not right, is it? Why would you start again at the beginning with someone who has already made a purchase? In most cases, they will be aware of your product line and their need for anything and everything in your inventory from their first round of research and comparison.
A New Buyer's Journey
Have you ever run into someone you've talked to several times, only to have them stick a hand out and introduce themselves? It's kind of insulting, isn't it? If you keep your buyers in a buying cycle where they go through the "hello, how are you?" phase again and again, they won't feel very special.
The new buyer's journey starts with the awareness stage, flows through the consideration stage, and then on to the purchase. Customers who plan to stick around a bit will usually slip back into the journey at the consideration stage, while others will remain firmly in the purchase/retention phase. If you've impressed them, they will continue to purchase your products, resulting in the retention of customers.
In fact, existing customers are up to 5 times more likely to purchase from you than prospective customers. Not only do existing customers buy more often, but they are also less expensive to market to.
So how do you guide prospects through each level of the customer journey and keep them in the retention stage?
Choosing the Right Content
To maintain that personal touch with your buyers, you need to make sure you're providing the right content. Keep in mind that some of the content you provide for one stage might be the perfect type for another stage, depending on what buyers may need from that content. Not sure what that means? That's okay. We can break it down a little bit.
Awareness
Blogs, eBooks, white papers, guides, tip sheets, checklists, emails, and videos are perfect for introducing buyers to your products, services, and brand. But don't forget that prospective customers need to find these resources first!
Be sure to include relevant keywords and links in your blog posts and content pages so that prospects will come across your brand when searching for products or solutions. An optimized SEO strategy will ensure customers find you during their awareness stage. Don't be afraid to invest in paid search in addition to organic search for your business.
Social media is a powerful tool for getting your brand's image out there. With so many users on social media platforms today, your brand can reach the eyes of thousands- even millions. Try creating eye-catching posts that capture prospects' attention visually, then offer extra content on your website. Instagram Reels and TikToks are also trendy ways to grab attention using video. You can also measure how well your content is performing using built-in metrics.
Your content should answer specific questions that most of your buyers have while also addressing their pain points. How can you solve their problems? This is the focus of your content in this phase.
Consideration
Don't assume that you can't use the same types of content during this stage of the buyer's journey. Your blogs can dig a little deeper, right? White papers and eBooks might answer some of the questions buyers didn't even know they had. Your intentions during this phase are to continue building the relationship, show your expertise, and give a little taste of how buyers' lives will be different if they make a purchase. Setting your brand apart from competitors during this phase is also important.
Meatier blogs and eBooks are great, but you can add webinars, free samples, catalogs, and case studies to the content in this phase, too. Try sending customized emails that cater specifically to prospects you've already reached out to but haven't made a purchase yet. These emails can remind them of your brand as an option and help guide them to consideration phase content like blogs and samples.
Purchase
Congratulations! Your prospects are just about ready to buy. Now you just need to craft the content you share to tip them over the edge. A blog or eBook isn't likely to do that here, but more samples might just do it. Add on a consultation, a discount, a free trial, or even a personal demonstration, and you could make the sale.
Retention
After you've been through all this with your new customer, would you dare act like you've never met? Of course not! That's why understanding where they are in the buyer's journey at all times is so important. You keep providing content that keeps them coming back for more.
You can move customers to the retention phase by implementing content specifically designed for returning customers. Loyalty programs are a great way to keep customers buying more by offering points and discounts that incentivize spending. Specially tailored newsletters and email marketing can send messages and deals only to customers who have bought from you before. Contests, giveaways, and other interactive events will keep existing customers involved. And most importantly, quality products and customer service are essential to maintaining loyalty and trust in your brand.
If you're struggling to create content that reaches your buyers exactly where they are, don't hesitate to reach out. We're experts, and we like sharing.
Explore Latest Posts
So, this is the story all about how...the band Jefferson Starship, credited with 70s and 80s hits "Sarah" and "Miracles," ... read more

Voice search is quickly becoming a critical aspect of search engine optimization (SEO) as the use of voice assistants like ... read more

Advanced SEO techniques are an essential aspect of search engine optimization in today's digital landscape. They go beyond the basic ... read more