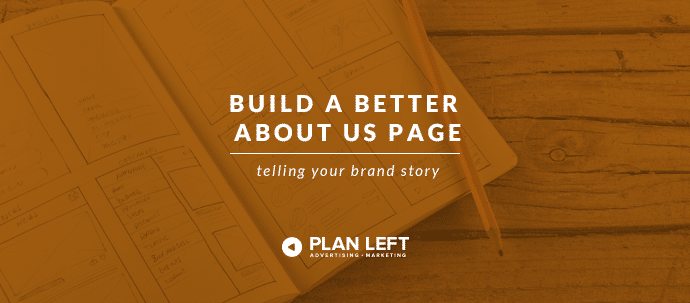 Take a quick look at the About Us page on your company website. What does it look like? Have you thrown together a few words that give a brief overview of what your company does? Have you simply published a letter from the CEO, hoping that will cover all your bases? Maybe you've put together a bullet-point list of the many services or benefits you offer. If this is the case, you're just barely getting by.
The Purpose of an About Us Page
The words "about us" tend to mislead companies into presenting the bare minimum information needed to give buyers a quick picture. Sure, visitors to your website want to know what you sell, whether products or services, but they can probably get what they're looking for from any number of companies.
Your About Us page is where you take the opportunity to stand out from the crowd.
After all, you want so much more than one quick sale with your buyers, right? You want to build relationships with them, to earn their trust so they'll come back again and again. If you're just giving the bare minimum, why would they give you any more in return?
What's Your Story?
Your company is so much more than what you sell. If you really want buyers to know you—your brand, that is—you have to tell your story. Where did you begin? What are you passionate about? How do your products and services fit into your brand's purpose? Gigi's Cupcakes is one stellar example of brand storytelling.
Now, just because it's your story doesn't mean you can focus entirely on you. There is a potential buyer reading every word. They want to know how your brand benefits them. For every detail in your story, tell them what they get. For instance, if you started a company with focus on female gamers, tell them why. Maybe you opened your witty T-shirt shop with the sole purpose of donating proceeds to a beloved charity.
When buyers know your story—when your message and vision truly resonate—then they begin the journey toward becoming brand advocates.
How to Stand Out
A good story is a great way to stand out from the crowd, but how will you tell it? Heartfelt copy is one way, sure, but you may have trouble getting people to stick around until the end. A little creativity goes a long way.
Some of the more creative possibilities include videos and infographics. If you can cover your brand story in a short video instead of writing hundreds of words, wouldn't you rather hook your buyers that way? Check out the way Salemtown Board Co. tells their entire brand story without a single written word. Of course, you want the content to be of the highest possible quality, so don't overshoot if you don't have the capabilities.
What Not to Do
You already know a brief description is a no-no, but what else should you avoid? Low quality and irrelevant content not only irritate potential customers, but they also tell Google to pass you buy in internet searches. Check spelling, grammar, and general flow of all content you publish before you let the world see.
Check your voice, too. Make sure your tone will reach your buyers rather than turn them off. Consumers are super savvy. They'll know right away if you're not being genuine.
Finally, if storytelling isn't your strong suit, don't go it alone. We're here to help you streamline your brand story, entertain your website visitors, and, most importantly, start building true relationships with your customers. If that's what you're aiming for, then give us a call.
Explore Latest Posts
So, this is the story all about how...the band Jefferson Starship, credited with 70s and 80s hits "Sarah" and "Miracles," ... read more

Voice search is quickly becoming a critical aspect of search engine optimization (SEO) as the use of voice assistants like ... read more

Advanced SEO techniques are an essential aspect of search engine optimization in today's digital landscape. They go beyond the basic ... read more