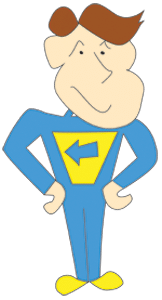 Visit the poll for this blog entry, we will announce the winner of the poll in a month.
The Row – Chuck Harter 
While new on the scene, The Row has quickly won over our lunch team (ie me and Erik).  The Row serves traditional southern foods, some of which with a modern flair.  I know there are ton of southern restaurants, meat and threes,etc in Nashville…. but The Row has quickly won me over. I have personally been to this restaurant 4 times since it opened last month and each time is a treat.  I have tried a moderate portion of their menu and am looking forward to trying more.  Without a doubt, my  two  favorite things on their menu are the Bacon Mac n Cheese and the Banana Pudding dessert. The Mac N Cheese is served in a single serve cast iron pan and is the perfect balance of savory and cheesy – couple that with the addition of bacon and you have a masterpiece on your hand. The price of this restaurant is a little above a typical meat and three, but you are getting a high quality meal and a great experience. I highly recommend checking this place out if you haven't already.
http://www.therownashville.com/
Jeni's Ice Cream – Erik Nelson
Ice cream isn't lunch you say?  Then you haven't tried Jeni's Ice Cream… Oh is it like savory, food ice cream? No, it is just so delicious that you would willingly skip your lunch to eat there instead.   I am originally from St Louis, Missouri- a city rich with the luxurious textures of Frozen Custard and that is generally my go to treat for frozen concoctions…. In fact, I generally would have gone so far as to say that I didn't really like ice cream. Blasphemy? Well, that was until I tried Jeni's.  The ice cream at this shop is absolutely mind blowing, the texture is perfect – Ice cream to me is synonymous with too cold to enjoy as it freezes your mouth, Jenis has the right consistency and silkiness that I would expect in a custard so the first time I tried it I was immensely surprised .  With flavors ranging from the traditional vanilla :
"Voluptuous vanilla ice cream. Rich and full-flavored, with notes of jasmine and honey. Made with fair-trade-certified African vanilla from Ndali Estate in Uganda and reserved exclusively for us. This is vanilla ice cream like no other."
to the ornate (Olive Oil, Saffron, Orange and caramel….mmmm), Jeni's is sure to be a hit with everyone.
Nuvo Burrito – Jim Porter
Burritos are the new staple of the American lunch, it is the equivalent of what the sandwich has been for the last 60 years.  There are about as many burrito chains out there as there are fast food burger places, which goes to show how dear they are to our hearts.  I love burritos, they are fast, relatively simple , and have  great flavor…. but a burrito usually has a distinct set of ingredients that never ever vary. Nuvo Burrito takes the traditional and puts it on its head. Tthey have traditional burritos of course, but also have some crazy delicious spins on it (see the Plymouth-Ground TURKEY, Dried Cranberries, Black Beans, Spinach, Whole-Grain Rice, Cheddar Cheese, Poppyseed Dressing and Cumin Corn Relish).  There isn't much else to say on this place outside of that I have tried their entire menu and everything is awesome, if you are in the mood for a burrito (or even not in the mood) I'd say give Nuvo Burrito a chance- you won't regret it.
Farmers Market – Josh Smith
Here at Plan Left, we do not always agree on where we want to go to lunch. Our lunch group can range in size from a pair to the entire office. The problem with that is (and especially with a lot of us creative types) it brings in a lot of different opinions what and where to eat at.  I can easily say that we end up at the Farmer's Market at least one time a week because of that reason. There are a ton of great places to try in the Farmer's Market but two places really stand out : JamaicaWay and Bella Nashville Pizzeria. JamaicaWay has been reviewed by and loved on by a lot of shows and foodies over the last few years (it was on Diners, Drive-ins and Dives). Needless to say, their food is delicious and that you should try it.   Bella Nashville is the crown jewel of Nashville pizza places and one of the favorite places for any food of a few team members in the entire city. This is not some basic pizza place, Bella serves Italian style pizza , cooked in a wood burning clay oven.  They have traditional pizzas (Margherita) and some unique pizzas (Hummus) , but one thing unites them all together ; they are delicious.
http://nashvillefarmersmarket.org/
Sitar –  Matt Smith
Indian food is without a doubt one of the favorites of Plan Left. Sitar offers a great set of options for dinner but we rarely go to dinner as a team, lunch is where Sitar really shines.  Two words in particular come to mind; lunch buffet.  The smorgasbord (Erik tells me that word is Swedish for sandwich table….) that is the Indian buffet is divine. They serve all of the best dishes from their menu ( outside of vindaloo) and allows for both vegetarian and non-vegetarian team members to find something they will enjoy.   Indian food is something that is either "I LOVE INDIAN FOOD" or "Indian food? I've never tried it," and to that second group I would say, "Go try Sitar, a buffet gives you the options to try anything you want and if you don't like it you can try something else."
http://www.sitarnashville.com/
Visit the poll for this blog entry, we will announce the winner of the poll in a month.
Explore Latest Posts
So, this is the story all about how...the band Jefferson Starship, credited with 70s and 80s hits "Sarah" and "Miracles," ... read more

Voice search is quickly becoming a critical aspect of search engine optimization (SEO) as the use of voice assistants like ... read more

Advanced SEO techniques are an essential aspect of search engine optimization in today's digital landscape. They go beyond the basic ... read more