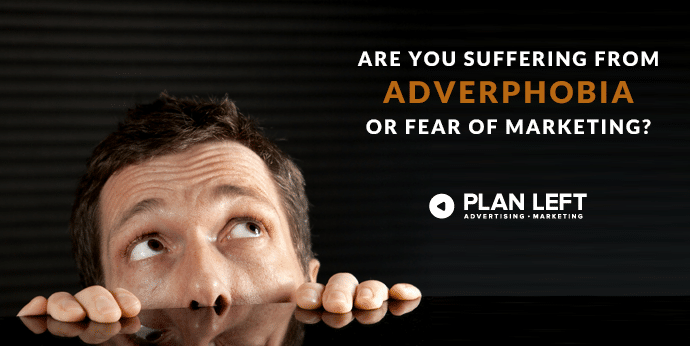 Small business, medium business, large business—it doesn't matter the size. Every owner, entrepreneur, CEO, and CMO has been burned by a marketing or advertising company in the past. Whether promises were made and broken or the "expert" outright swindled you, you're well within your right to be a little wary of other marketing firms out there. But that doesn't mean you have to live the rest of your life in fear.
The first step toward recovery is to realize you're not alone. Next, you must face the problem head on. Take a look at some of the most common afflictions. If you find yourself nodding along, don't give up hope just yet. We also have the solution.
SEO Fraudsters
The sheer number of comments and questions we get from company owners who've been swindled by SEO "specialists" is just heartbreaking. When some SEO guru tells you things that sound too good to be true, it's hard to listen to your gut and walk away. After all, what if you really could shoot to the top of the Google rankings within 48 hours? That would solve everything.
Unfortunately, you now know it really doesn't happen that way. No secret sauce or secret strategy will gain you lasting SEO results. In fact, whatever they do to bump you up the list now will haunt you mightily in the future. So, yeah. We'd be afraid of SEO "experts," too.
Social Media Partiers
There is still a pervasive belief that social media marketing is nothing but a big party. When you hire a dedicated social media management firm and end up with photos of shoes and coffee dates posted in a voice that doesn't match your brand, you're not helping your company at all. Yes, you want steady posts, but you also need someone who's determined to post the best content for your followers, and can adopt your brand voice and maintain it across various publishing channels.
True social media managers are less concerned with the number of followers and more concerned with the quality of those brand advocates. When you find out your social media "expert" purchased thousands of followers, only to pepper those followers with pointless posts… Yeah, you have a reason to fear the marketers.
Web Development Hacks
Creating a website involves just as much art as it does technology. If your developer has more design skill than marketing knowledge, you may end up with a pretty site that does nothing to help your business grow. In the worst cases, your developer might simply choose a free WordPress theme and charge you thousands of dollars for work you could have done yourself. Actually, even worse than that, your chosen company could steal code from another company's website and change just enough to hide the thievery. But outright dishonesty isn't the only way a website development company could cheat you.
Maybe you found a development firm that created an entire site from scratch and then charged you every time you needed to make any updates. That probably included publishing blogs. You need fresh, quality content on your site as often as possible, but paying to add that content every time will cost more than you'll ever earn.
Even the smallest details are important, including meta tags, descriptions, headings, image titles, and dozens of other tiny things that exist in the background. Even if you never see them, it's important that these things be correct and as detailed as possible. If you're not sure your website has all of these things, you should definitely be afraid.
Fluffy Content Marketing
Once upon a time, Google wasn't discriminating in the least. That's not the case anymore. However, there are still a lot of copywriters out there convinced (and who convince others) that a piece of fluff packed with keywords will gain some traction on search engines.
Without focus on what your buyers need, your content is useless. Your content marketers should be up to date with the latest trends in your industry, know your buyer personas better than their best friends, and even have some statistics and inside knowledge to set you apart as an expert. These are the things that drive traffic to your website. If they're still churning out blogs with no real substance—not even worth sharing on social media channels—then we understand your frustration.
"Free Tools" Graphic Designers
If you've ever contracted work out to a "graphic designer" and received CTAs, social media banners, and ebook designs that might have been completed in Publisher by a high school student, then we know exactly why you're afraid. Then there are "designers" who have all the tools in the world but no real eye for art. Some of the products from these particular marketers can be truly horrifying.
While we certainly agree there are some great and robust free tools for design out there, we would never advocate paying a designer who works only with these products. For one thing, you deserve to work with someone who is trained in his or her art. Beyond that, your business requires that your graphic designer have experience and expertise in branding and marketing.
The Solution
Your first hint that you've hired a marketing company that just can't deliver is lack of communication. When you have questions and pick up the phone to call, no one's there to answer. If they do answer the phone, their responses are filled with the same bloated promises that made you hire them in the first place. Only now, those promises sound as empty as my dog's bowl thirty seconds after I feed him.
Plan Left has worked very hard to locate and hire the very best marketers in the business. Not only are we all thought leaders within our respective fields, but we're also experts at cleaning up others' messes. Maybe even more importantly, we also don't run from our own mistakes. In other words, you have nothing to fear here.
From the very beginning, we build and maintain a relationship founded on transparency. We'll ease your fears by being open and honest about the mess you're in. Then we'll lay out our plan to fix it. You'll also have access to anyone working on your projects so you get to know them as individuals. When you have questions about why we did something (or why we chose not to do something), you'll get straightforward responses from the very person who made the decision.
Even better? You'll see the results you hoped to see in the first place. No overpromising and under-delivering here. Our output won't match the promises the fraudsters made, but that's a good thing. Instead, you'll see steady lead growth, unshakeable profits, and maybe even some fanatic brand advocates.
Explore Latest Posts
So, this is the story all about how...the band Jefferson Starship, credited with 70s and 80s hits "Sarah" and "Miracles," ... read more

Voice search is quickly becoming a critical aspect of search engine optimization (SEO) as the use of voice assistants like ... read more

Advanced SEO techniques are an essential aspect of search engine optimization in today's digital landscape. They go beyond the basic ... read more