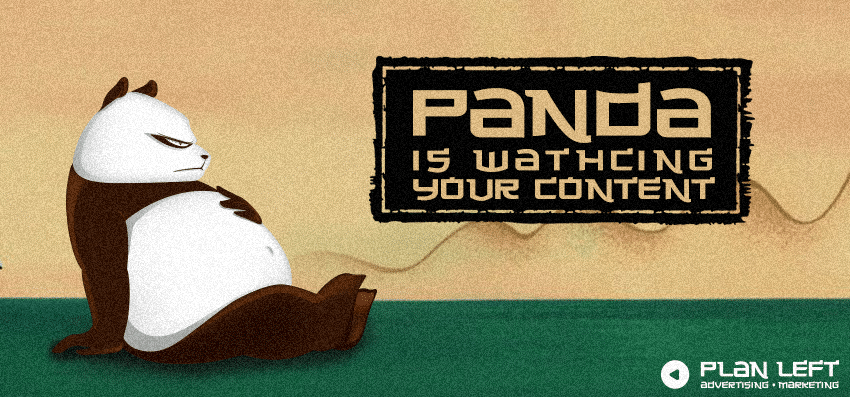 How Google Might Cause Your Site's Traffic to Reduce if Your Content is Thin or Unoriginal
Panda is the name Google chose a few years back for an algorithm setup to help reduce Spam content from reaching high marks in Search results. The updates are intended to better diversify the search results of small to medium sized websites with higher quality content.
What does this mean?
If Panda has affected you before, then this update will help to undo the damage that previous versions of the algorithm may have done, as long as you have since fixed issues with the content on your site. If it hasn't affected you in the past, you might expect to see an impact on your site in the near future.
In short, it's important to have quality content on your site—something all digital marketers have been aware of for some time. "Panda," as it's affectionately referred to by Google, is one tool that the search engine will use to determine whether or not a site should receive a negative rating for search results.
This algorithm has since come through a few updates and iterations, and its most recent update is set to affect 3-5% of all queries. These numbers depend on location, and it's unclear whether or not this replaces, or is in addition to, the initial impact for US websites (12% in 2011). The one thing that is clear about this little bear is that you don't want it to bite you in the search results.
Quality over Quantity?
While you don't want to have thin content, you can't just add a bunch of words to fluff it up. All content needs to be relevant—not just to help ensure your site doesn't get a negative rating, but also to be sure that there is enough information to help anyone who visits your site. Nothing is more frustrating to a buyer than searching Google for answers and being led to a site filled with fluffy words that only scratch the surface of the subject.
Obviously, having copious amounts of content may seem like a bad idea for getting people to stay on a website. This is why quality is so very important. If your content isn't helpful, informative, well planned, and even spelled correctly, your visitors will move on to one of your competitors.
You're in the business of solving every pain your buyers have. As long as you're creating content with that goal in mind, the latest Google update won't affect you at all.
A Content Tip
When writing content for a site to help fill it out, ask yourself what your buyers need to know. Even if it seems like the most basic and boring topic, you should write about it. Someone out there will need that answer, and they'll keep looking until they find someone who has it.
An FAQ page is a great way to answer questions in short form, but you should expound upon those answers wherever and whenever you can for a content-rich site. Break topics into multiple pages. Use headings and links to other pages on your site to lead potential buyers through the most common questions and objections. This way, people stay active on your site and don't lose interest. Once someone has read what they want, they should have many options to keep the conversation going. If you plan your content well, you can lead them through all phases of the marketing funnel and straight to a conversion.
Remember: If you concentrate on the customer experience and create content to provide buyers with the best possible information, you have nothing to worry about. And if you need help creating content your buyers will love, that's what we're here for. We'll check out your current SEO situation and help you get exactly where you need to be.
Explore Latest Posts
So, this is the story all about how...the band Jefferson Starship, credited with 70s and 80s hits "Sarah" and "Miracles," ... read more

Voice search is quickly becoming a critical aspect of search engine optimization (SEO) as the use of voice assistants like ... read more

Advanced SEO techniques are an essential aspect of search engine optimization in today's digital landscape. They go beyond the basic ... read more