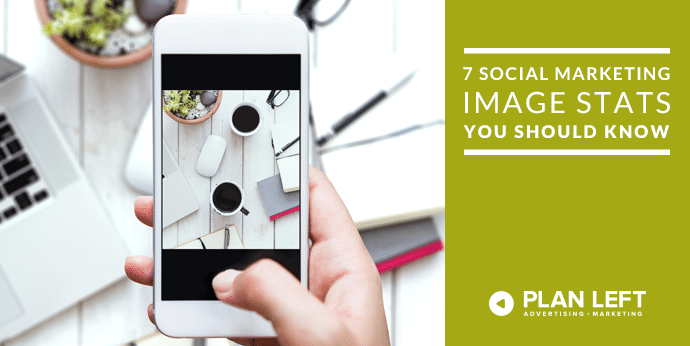 Social media marketing really does work, as we showed in our recent case study. If your brand isn't on Facebook, you're missing out on a chance to drive more traffic to your website while also building brand advocates. Just make sure there's a method to your marketing. If you really want to make the most of your social networks, you have to use images.
Images grab attention and don't let go. If you're not using them, you're missing out. These stats prove it.
Increased Engagement
The point of marketing is to build relationships. You can't build those relationships if your customers aren't talking back. To increase engagement on Facebook, make sure your posts include graphics or photos. Photos receive 93% of all engagement on Facebook.
Get More Retweets
Twitter, by its very nature, encourages users to move right along. Sure, images will grab their attention, but they do more than that. Tweets with images receive 150% more retweets and 18% more clicks. A photo URL increases retweets by 35%.
Boost Your Blogs
Blogs are typically filled with words, but you have to throw in some images, too. Not only do you want to give your readers a visual that helps tell the story, but you also will experience more traffic to your website. Blogs with images once per 75 to 100 words will get twice as many shares.
Engage on Instagram
If anything proves the argument for images, it's the success of Instagram. Once pooh-poohed as "Twitter for people who don't read," Instagram is now a major marketing powerhouse. Engagement rate for brands is 4.21% higher on Instagram than any other social network, and that includes social giant Facebook.
Make It Colorful
Simple and stark can be striking, but it's not always best for engagement. Your best bet for catching buyers' eyes is to add plenty of color. Pinterest images with multiple dominant colors receive 3.25 more repins than those with only one dominant color.
Words Tell the Whole Story
Images are the most important content to 19% of marketers, trumped by written content, which is most important to 58% of marketers. What this means is that your words are also important to your marketing strategy. Don't forsake your written content while chasing the perfect graphics and photographs for your social networks.
Helping you develop a social marketing strategy that will grow your business is what we do best. If you want to explore new options for your social media reach and engagement, give us a call.
Explore Latest Posts
So, this is the story all about how...the band Jefferson Starship, credited with 70s and 80s hits "Sarah" and "Miracles," ... read more

Voice search is quickly becoming a critical aspect of search engine optimization (SEO) as the use of voice assistants like ... read more

Advanced SEO techniques are an essential aspect of search engine optimization in today's digital landscape. They go beyond the basic ... read more