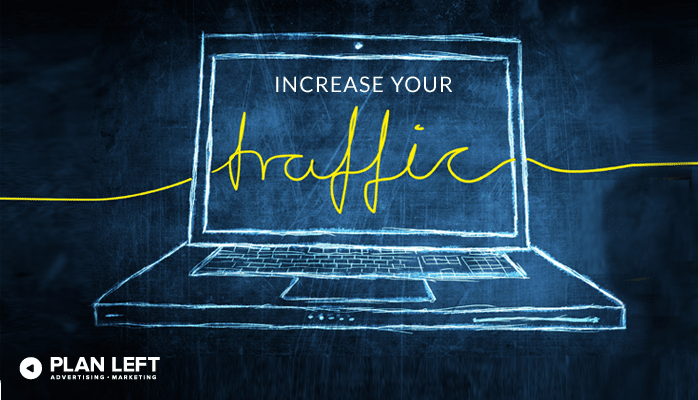 We hear all the time that content is king, but that's hard to believe when we don't see the traffic to support the phrase. If you're considering abandoning your blog because of less-than-stellar traffic, don't be too hasty. These seven savvy ways to boost your blog traffic will bring the visitors you've been hoping for.
Publish Regularly
Publishing one blog per month—or even fewer—won't help your traffic. You might receive a few hits from people who have been following you for a while, but new visitors will be few and far between.
The only way to see a steady stream of new visitors is to publish at least one blog per week. Those who publish three or more per week see a 55% increase in traffic. Why? Because more blogs means more indexed pages on Google. That means users have more ways to find your website.
Focus on SEO
Speaking of Google, you really do want to give search engines something to find. You can't post blogs without some kind of search engine optimization. This may take a little bit of strategy, and maybe some help from an SEO specialist. There are a lot of things you can do on your own, though.
Mostly, Google just likes good, fresh, relevant content. If you're taking care of business, the business will take care of you. In other words, by writing quality content that answers users' questions, you give Google something to search. No need to pack in keywords when your blogs focus on the topics naturally.
Share Through Social Media
Waiting for people to find you on search engines just isn't enough. You have to announce to the world that your blog exists. Start by building a social media following. Where you live online is up to you and your brand standards. You may find Facebook and LinkedIn work better for your needs than Twitter. Or, you might learn that Instagram has better results than the rest combined. Just pick a home and live there.
Once you've built a modest following, start sharing your blogs. Give a short summary sentence with a hook, add an image, and then watch as your blog traffic flies through the roof.
Build a Healthy Subscriber List
By this point, you'll see a significant bump in your traffic. Unless you can convince your audience to come back week-to-week, you won't be able to sustain the traffic. You can add one simple thing to your website that fixes this problem. An opt-in form lets users sign up for email reminders whenever you post.
You can add your opt-in form to the main page to catch the eye of anyone who visits, but don't stop there. Consider adding the same form at the bottom of your blog on occasion to catch people who found you through a direct link rather than the front page of your website.
Add an RSS Feed Option
Not everyone will get to visit your website every time you post a new blog. You don't want to lose those readers, do you? By providing an RSS feed, you give users the ability to read your blog within their email. Some may only interact with your blogs in this way, while others may read the RSS feed when they don't have access to a browser.
Interview Influential People
Don't be afraid to reach out to influential people within your industry. One interview with another professional—specifically one with a healthy following—could be the very boost you need to get your blog traffic moving. If you really want to cement the success, consider making your interview blogs a regular feature.
To ensure that your guests find their special appearance as beneficial as you do, be sure you do your part. In addition to posting the blog, make sure you share with your social following. One tweet is not thanks enough for someone who took time out of their busy schedule to share with you. Be effusive. Be sincere. Then you'll be a success.
Don't Fear Competition
Sometimes you have to step out on a limb to boost your blog's performance. Mentioning your competition may seem like a risky gesture, but it doesn't have to be. In fact, you could get a lot of mileage out of one post, with both social shares and SEO.
Consider writing a blog that calls upon the things your competition does well. You don't have to take second place in your own article to do this. By lining up your competitors and sharing their best features, you look the exact opposite of intimidated. Instead, your company will look confident, comfortable, and in control. You also look like the bigger person. Your competitors will have no choice but to reciprocate in some way, even if it's just a thank you tweet. As an added bonus, your blog might just show up when a potential customer searches for your competitor.
Now, don't go giving up on your blog before you try each of these steps. You might be surprised just how quickly you can turn your traffic around. And if you need help with any or all of the above, we're always here for you.
Explore Latest Posts
So, this is the story all about how...the band Jefferson Starship, credited with 70s and 80s hits "Sarah" and "Miracles," ... read more

Voice search is quickly becoming a critical aspect of search engine optimization (SEO) as the use of voice assistants like ... read more

Advanced SEO techniques are an essential aspect of search engine optimization in today's digital landscape. They go beyond the basic ... read more