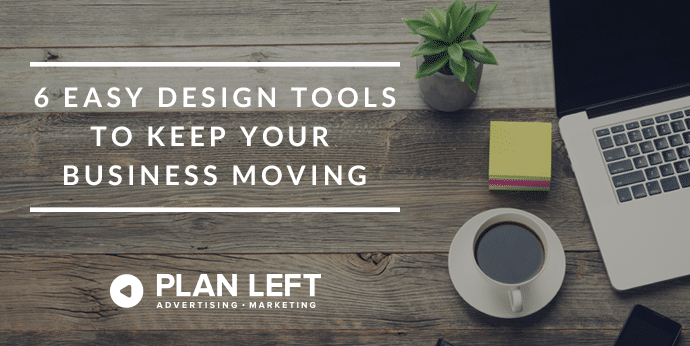 So much of marketing is visual, isn't it? People want to see the difference. If you're running a small to medium business, you have two choices: learn graphic design or outsource to a freelancer or agency. If you're trying to do it all on your own, kudos. It's not easy. Fortunately, there are a few tools out there that keep the hair-pulling to a minimum.
WhatTheFont
This particular font is perfect for a marketer who's outsourced design work in the past but has no idea where the files are for replication or revision. Or, maybe you've found the perfect font for a new project but don't know the name. What do you do when your brand wants a particular font and you have no idea what that font is?
WhatTheFont works like Shazam, only instead of telling you what song you're listening to, it tells you what font you're looking at. That gives you a great starting place.
Google Fonts
Nothing makes using fonts easier than Google does. With their huge collection of Google Fonts, you have all the choices you could possibly want. To create with them, simply enter a simple line of code on your website, and voila!
Canva
You've probably heard about Canva by now, but just in case you haven't… This free online program lets you create posters, social media banners, blog images, postcards, and pretty much anything else you can think of. Print them or use them online; it doesn't matter. Plus, the finished product looks like a true professional did it.
Infographic Templates
If you wish you could create infographics to share information creatively, then today's your lucky day. This packet of free PowerPoint templates from HubSpot will get you moving in the right direction. All you need is, well, PowerPoint and some knowledge of the program.
Image Color Picker
The Image Color Picker is also a lot like Shazam, but this time for naming colors. If you see something you like but don't know how to replicate it in your design, use the image color picker to get the HTML codes, the HEX value, the RGB value, and the HSV value. No more guessing and settling.
PlaceIt
Ever tried to get that screen shot to look perfect in your graphic design? Ever failed miserably at it? With PlaceIt, you can set your screen shots within royalty-free images that are ready and waiting for your use. Market any and all of your online services and goods without fear of bad design.
Now, we'd never send you off into the wild with a batch of new tools to use without offering a little support. Even with easy design tools, design can be hard. Sometimes people just don't have the eye for it. Sometimes a professional is the only one who can get the job done right. If you try these tools and still suffer the blight of bad design, don't damage your brand further. Give us a call and we'll help you make it right.
Explore Latest Posts
So, this is the story all about how...the band Jefferson Starship, credited with 70s and 80s hits "Sarah" and "Miracles," ... read more

Voice search is quickly becoming a critical aspect of search engine optimization (SEO) as the use of voice assistants like ... read more

Advanced SEO techniques are an essential aspect of search engine optimization in today's digital landscape. They go beyond the basic ... read more