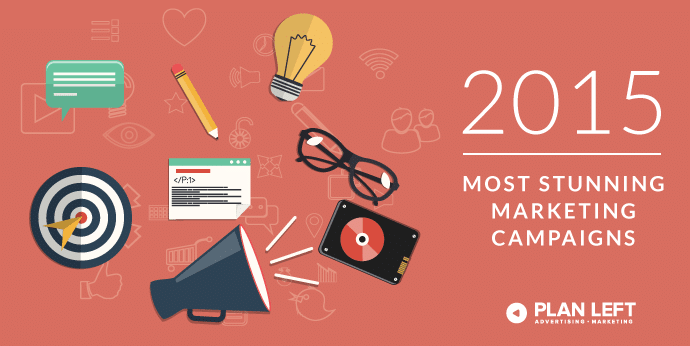 Sure, we're only a quarter of the way through the year, but that doesn't mean we haven't seen some seriously stunning marketing in 2015. As we push the boundaries of technology, make use of the tools we already have, and create new paths, marketing campaigns like we've never seen before emerge. Our favorites so far? Here's a little list.
SXSW Tinder Hook
Tinder, the wildly popular "hook-up" app gets a real workout at festivals and conventions, where strangers hope to meet Mr. or Ms. Right Now. A movie marketing team saw a huge opportunity here to market their new film, Ex Machina. The movie is about, fittingly, romance between a human and the first true artificial intelligence.
The lead actress's photo graced a Tinder profile, which also featured a chatbot that started conversations with SXSW attendees looking for love. After a brief conversation, those unsuspecting users were directed to an Instagram page where they learned the full story.
While some hearts were broken upon learning the gorgeous girl they thought they'd meet was only a chatbot, no one could deny the brilliance of the campaign.
President Obama's Selfie Stick
Has there been a president in history so willing to get goofy in order to reach the masses? President Obama partnered with BuzzFeed Video to create a quick video of "a day in the life," with the sole purpose of driving more traffic to the health insurance page.
In addition to raising more awareness for affordable healthcare, Mr. Obama also earned a lot of good will. It's hard to stay mad at a president who mugs for the mirror and uses a selfie stick, isn't it?
The Salvation Army's #TheDress
After one day of seeing #TheDress in every social media feed, no one wanted to think about white/gold, black/blue, or even dresses of any kind ever again. That's why the risk The Salvation Army took with their hard-hitting ad is so very effective. Just when we thought we'd punch someone if they ever mentioned the dress, The Salvation Army stopped us short with a thought-provoking and very timely message about abuse. In one sobering tweet, they capitalized on a trending topic, quelled our ire, and really made us think.
Is it so hard 2 see black & blue? 1 in 6 women are victims. #StopAbuseAgainstWomen #blackandblue #whiteandgold pic.twitter.com/HoYNXBQRIE

— TheSalvationArmySA (@SalvationArmySA) March 6, 2015
This type of marketing often seems effortless, which is why we all love to get caught up in the experience. If we could see the blood, sweat, and tears that went into each of these campaigns, the effect would significantly decline. This makes the finished products even more stunning.
What do you think about these campaigns? Did they reach your heart, head, and wallet the way they were meant to? We'd love to know your thoughts, so leave a comment to start the discussion.
Explore Latest Posts
So, this is the story all about how...the band Jefferson Starship, credited with 70s and 80s hits "Sarah" and "Miracles," ... read more

Voice search is quickly becoming a critical aspect of search engine optimization (SEO) as the use of voice assistants like ... read more

Advanced SEO techniques are an essential aspect of search engine optimization in today's digital landscape. They go beyond the basic ... read more