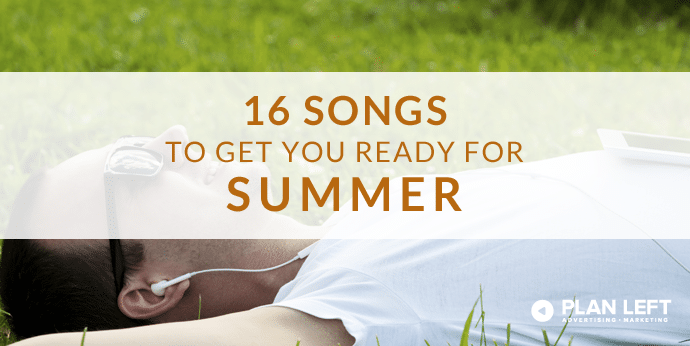 I don't know about you, but we can't do much of anything here at Plan Left without some music playing. With so many different tastes in one place, we're always discovering something new and learning to appreciate previously, um, unappreciated genres.
Summer is near, which means that it is time for a new playlist. Whether you're going on that hot summer vacay, going to work, sitting outside on your porch, or playing with your dog in your backyard, you're going to need some tuneage to pump you up and get you ready for the sweet endless summer (I wish) that is approaching.
Step by Step by New Kids on the Block
Holiday by That's Nice
The Promise by Swear and Shake
I Wanna Dance with Somebody by Whitney Houston
Portugal by Walk the Moon
Eventually by Tame Impala
Sweet Disposition by The Temper Trap
Welcome to the Jungle by Guns N' Roses
MMMBop by Hanson
Oblivion by Grimes
Yet Again by Grizzly Bear
Drifting in and Out by Porcelain Raft
Last Nite by the Strokes
Crazy in Love by Beyoncé
In a Dream by Golden Youth
Hurricane by MisterWives
Hope those pump you up, even if for just a few moments. If y'all have any specific playlist requests for next time, holler at me. Making playlists is my jam (no pun intended).
Explore Latest Posts
So, this is the story all about how...the band Jefferson Starship, credited with 70s and 80s hits "Sarah" and "Miracles," ... read more

Voice search is quickly becoming a critical aspect of search engine optimization (SEO) as the use of voice assistants like ... read more

Advanced SEO techniques are an essential aspect of search engine optimization in today's digital landscape. They go beyond the basic ... read more