Why Should You Have An Accessible Website | WCAG | ADA | 508
People without disabilities likely don't think about how someone with vision impairments accesses the internet. How will someone navigate a website if they can't use a mouse? These challenges led to the creation of the Web Content Accessibility Guidelines (WCAG) that helped shape the requirements for ADA website compliance. The Americans with Disabilities Act was signed into law in 1990 to prevent discrimination based on disability, but the Department of Justice didn't include web content until 1996. The ADA protects people with disabilities in state and local governments (Title II), and businesses open to the public (Title III). Community college and university websites fall under Title II, while retail stores, banks, hospitals, and restaurants fall under Title III.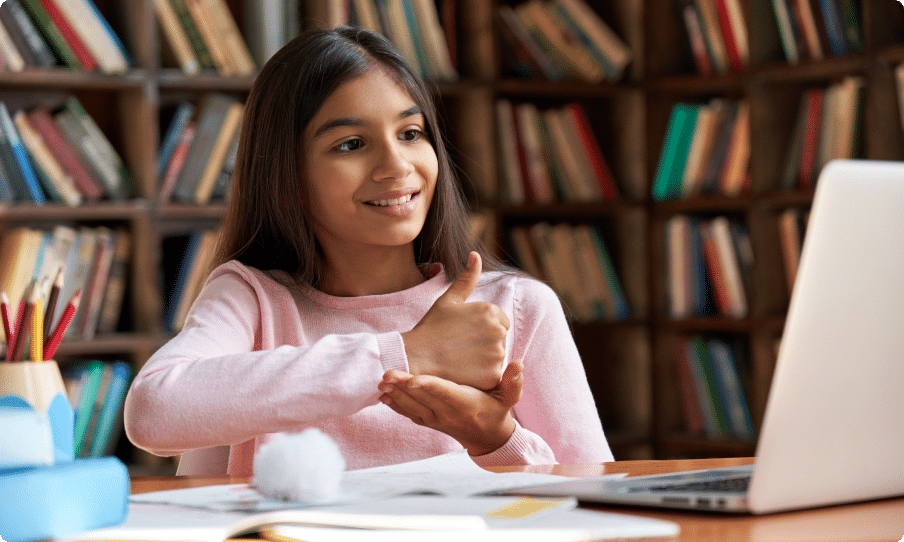 Why is ADA Important for Websites?
The main goals of the ADA are to ensure people with disabilities have the same opportunities, economic self-sufficiency, independence, and full participation in American life. Equal access to information leads the way to equal opportunities. The internet was designed to work for everyone, to remove barriers to communication in the physical world. If a website's design is so poor that it excludes certain people from using it, that's creating a barrier to using the internet.
Since the ADA started covering web accessibility in 1996, internet usage has exploded. Most government entities' services and programs are online now, and the success of a business can depend on whether or not it has an online presence. This presents a new set of challenges for disabled people to overcome if they want equal access to the internet.
ADA website non-compliance could cost potential customers if they don't have equal access and resources. If accessing a website is inconvenient, users will go elsewhere. It's also important to note that if someone with disabilities cannot apply for benefits or register for classes due to a website's inaccessibility, this violates the ADA. The business or government entity could then be subject to hefty fines or even a lawsuit. In addition to the steep financial penalties, their reputation could suffer, hurting future business.
Having an ADA compliant website is a moral obligation to give equal access and a legal one. The Department of Justice has been committed to enforcing fair and equal access to web content for all people through the ADA since 1996. Through Project Civic Access, the DOJ has ensured that several government entities across the country comply with the ADA by eliminating any physical and communication barriers that might keep those with disabilities from fully participating in their communities.
What is an ADA Website?
An ADA compliant website will work with assistive technologies like screen readers and can allow keyboard navigation. Through the WCAG mentioned above, there are three levels of accessibility: Level A, Level AA, and Level AAA. The higher the level, the more accessible the website. ADA legislation only requires adherence to Level A to cover the most common web accessibility issues faced by disabled users. Common ADA compliant websites will have captions on videos, alternative text on images, adjustable text sizes, and multiple options for site navigation. An ADA compliant website will be able to work with the assistive technologies some people with disabilities have to use, such as voice-activated navigation for a person with quadriplegia or a screen reader for a visually impaired user.
What Makes a Website Accessible?
There are ways to ensure a website is accessible to all users. There is a wide range of disabilities that create their own challenges when it comes to accessing the internet. For visually impaired users, an accessible website will have alternative text on images and formatting that a program can read aloud via a screen reader. In contrast, hearing-impaired users can fully access video content with captions. However, as science and technology teach us more about neurological and cognitive disabilities, some websites go the extra mile. JDRF has an ADHD-friendly profile that reduces distractions to help those with neurodevelopmental disorders browse their site. They also have a seizure-safe profile that eliminates the risk of seizures by removing flashing or blinking animations and risky color combinations.
As more organizations and services shift online, an ADA website ensures complete accessibility of content to disabled persons. If you have a website and want to provide equal access to everyone, try out the accessibility checker or register your website for our ADA Accessibility Toolkit to ensure full compliance with the ADA and guarantee full access to all. Don't hesitate to reach out if you have any questions.