Why People with Disabilities Should Be Testing Your Website Accessibility
An audit stating your website meets accessibility standards is one thing. Having people with disabilities test your website and provide feedback is another. When it comes to making a website accessible and reducing the risk of an ADA website compliance lawsuit, the two complement each other extremely well.
Tennessee Disability Coalition shares the content below based on their experience and work within the community.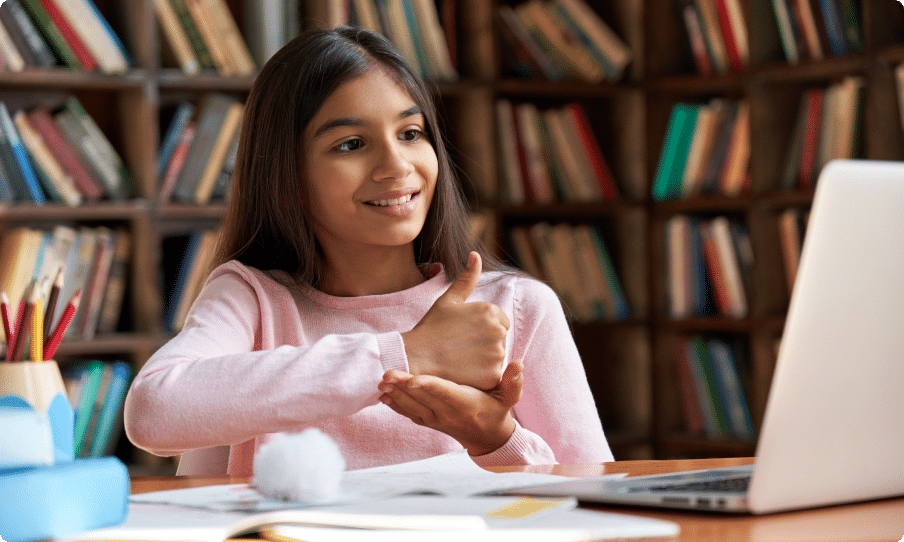 What is user testing?
User testing is simply having users, in this case people with disabilities, test your website to see if your content is accessible.
The reason you should add user testing to your Website Accessibility Checklist is simple.
It helps ensure that people with disabilities can access your content easily and effectively. Computers don't always catch everything, so obtaining valuable feedback from people with different disabilities allows you to correct any issues and have as many people as possible access your website.
Ideally, you'll be able to get feedback from people who have different disabilities:
Blind or Have Low Vision
Deaf or Hard of Hearing
Intellectual disabilities
Reading disabilities
Physical disabilities
Even if you can't get feedback from every group, get feedback from people who are Blind or have low vision. Their feedback will go a long way in improving your website's accessibility.
People who are Blind or have low vision are the most impacted when it comes to website accessibility. This is evidenced by the guidelines within WCAG, the plaintiff's listed disability in ADA Website Compliance lawsuits, and surveys taken by WebAIM, a provider in website accessibility.
How is User Testing Conducted?
There are many different approaches you can take to test your website's accessibility. Here are a few:
In person
Remotely
Via form input
Interview style
Regardless of the approach you take, the primary goal is the same:
To obtain actionable data about the accessibility of your website and its primary visitor flows.
Actionable data is detailed feedback pertaining to the overall website, specific components, or both.
If a website has undergone remediation prior to testing, there may not be changes to implement but positive feedback is still extremely useful in that:
You've demonstrated accessibility
You've shown genuine commitment and effort toward accessibility
You have independent documentation certifying 1 and 2
Diverse Environments
In order to get the most value out of user testing, you'll want to get feedback from users across:
Multiple assistive technologies (including the most popular screen readers — JAWS, NVDA, and VoiceOver)
Different devices (desktop, tablet, phone)
Different device manufactures (Apple, Android)
Different browsers (Chrome, Firefox, Safari)
User testing doesn't have to include every last screen reader, browser, and device. However, you will want to gather data from multiple angles and get documentation on exactly what was used when testing your website.
User-Testing Frequency
When and how often you test your website is up to you as the digital property owner.
We recommend testing after remediating your website, app, etc. for WCAG 2.0 AA (or 2.1 AA) so that you've already addressed issues found in your initial audit.
Another benefit to this timing is it creates a second checkpoint rather than trying to account for all accessibility issues in a vacuum.
After your website has been audited, remediated, and tested, the frequency is up to the organization.
For websites that are constantly changing and updating, you'll want to test at higher intervals.
For large entities such as corporations, you'll also want to test regularly (e.g., quarterly) as the concern and risk-reduction benefits will far outweigh the relatively low cost of user testing.
For other entities, a yearly review is a good default frequency. If your website is static, you can rely on your original testing so long as the going legal standard remains the same.
The prevailing defacto standard has been WCAG 2.2 AA since about 2021, so you will want to achieve at least that level.
Different Perspectives
Robust user testing will include feedback from multiple vantage points.
We all experience and interact with the web differently so it's best to have a team test your website vs. only one person.
User Testing Services
If you attempt to procure user testing services ala carte in the market, the cost can be quite expensive (e.g. $500/hour and up). However, you can get a significant discount if you purchase a larger web accessibility package that includes user testing in the plan.
Many reputable digital accessibility companies will include user testing as part of their service.
Digital Accessibility Companies, Recommended by TDC Member, National Federation of the Blind
Amnet Systems
Email: hello@amnetsystems.com
Website: https://amnet-systems.com/accessibility/
Amnet systems is a full-service digital publishing company specializing in accessible content. They have a full suite of accessibility services including website testing and quality assurance, document remediation, video description and more. All accessible products are tested by users with disabilities.
Interactive Accessibility
17757 US Highway 19 N
Suite 560
Clearwater, FL 33764
Phone: 603-580-9110
Website: interactiveaccessibility.com
Interactive Accessibility has a solid philosophy about accessibility. They emphasize building in accessibility from the outset, user acceptance testing with disabled users, and continuous monitoring to catch problems immediately.
Freelance Testing is typically a more affordable means to procure user testing by people with disabilities.
Fiverr.com
Website: https://www.fiverr.com/search/gigs?query=accessibility&source=top-bar&ref_ctx_id=b776cb49871ec3995bce9af22022990f&search_in=everywhere&search-autocomplete-original-term=accessibility
Upwork.com
Global HQ
475 Brannan St.
Suite 430
San Francisco, CA 94107
Phone: (650) 316-7500
Website: https://www.upwork.com/ab/profiles/search?q=accessibility