What is a Compliant Website?
The Americans with Disabilities Act requires websites to be accessible to those with disabilities. People with disabilities can use the internet with assistive technologies like voice recognition software and modified accessibility devices. A website may need text alternatives, video captions, and improved navigation options to work with these devices. Implementing these changes is how a website becomes compliant.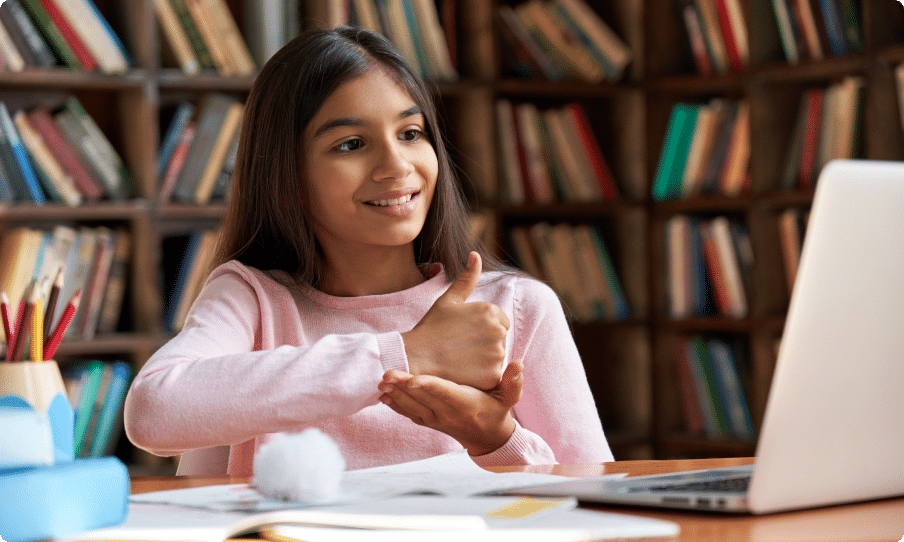 Why is Website Accessibility Important?
The ADA's internet accessibility requirements apply to government entities, including schools and universities (Title II) and any business open to the public (Title III). These types of companies include:
Retail Stores
Banks
Hotels and Restaurants
Hospitals and Healthcare Facilities
The internet has evolved, and with it, the ability to access information. With more government services and resources moving online, people with disabilities are denied access to vital information when websites aren't ADA compliant. Without website accessibility, those with disabilities may be unable to pay tickets, file taxes, or apply for state benefits. If a school or university doesn't have an ADA compliant website, people may not be able to register for or attend online courses.
Not only is ADA compliance important for a great experience and total web access for all users, disabled or not, but it's also necessary for legal purposes. The Department of Justice takes web accessibility for people with disabilities very seriously. There have been several Title II and Title III lawsuits settled with the Department regarding accessibility discrimination over the years.
Will Website Accessibility Affect My Ranking?
While Google says ranking isn't directly affected by website accessibility, some accessibility features can actually help SEO ranking. Closed captions and transcripts on videos not only make them more accessible to users with vision or hearing disabilities but also boost search engine rankings and audience engagement. Search engines also pick up the alternative text or "alt attributes" for images that provide explanations or descriptions for users with screen readers.
What are the 4 Principles of Web Accessibility?
Most of the challenges people with disabilities have with web accessibility fall under one of the four main principles known as POUR:
Perceivable: How a user identifies content, whether visually or by sound or touch. Text alternatives, large print, more straightforward language, and using design to make the content easier to distinguish from the background are all ways to improve perceivable web accessibility issues.
Operable: How a user operates a computer and navigates a website. Assistive technologies like multi-navigational functionality, voice recognition, and screen readers are operable solutions.
Understandable: How users comprehend content. Understandable web content solutions include making text readable and designing web pages, so they operate in predictable ways to prevent user confusion.
Robust: Web content needs to be robust enough to be understood by a wide range of users. Robust solutions would maximize web accessibility for current and future users with assistive technologies.
What are the Requirements for ADA Website Compliance?
There are an internationally recognized set of guidelines known as the WCAG for web content accessibility that come in three levels:
Level A sets the most basic level of accessibility but wouldn't necessarily ensure access to all users.
Level AA deals with the most common web accessibility issues for disabled users.
Level AAA is the highest level of web accessibility, and often not possible to satisfy all criteria for some content types.
We'll go further into detail on each level in future articles on ADA web accessibility compliance.
ADA Compliant Website Examples
Companies can implement ADA compliance in various ways to ensure content is accessible to all users. In addition to adding alt text to images and closed captions to videos for visual- and hearing-impaired users, some websites have gone the extra mile for neuro disabilities like epilepsy and ADHD.
GOV.UK: The official UK website offers almost every accessibility feature to provide the best user experience. The website is hard-coded for easier screen reading and multiple navigation options to provide equal access to all users.
Hilton: When people visit the hospitality giant's website, they can choose an accessibility profile that fits their needs. Hilton's seizure-safe profile reduces the color and removes flashing animations for user safety.
Lonely Planet: Like the Hilton website, Lonely Planet's website also gives users a list of accessibility profiles to choose from. Their ADHD profile removes distractions and provides a highlighted bar that helps guide visitors through the website with improved focus.
Our goal is to create a genuinely inclusive online world where the internet is accessible to everyone. Join us as we dive into more about ADA website compliance through future articles and don't be afraid to use our accessibility checker to see how your website measures up!