ADA Compliance Toolkit | Website Accessibility Basics | WCAG
The Americans with Disabilities Act (ADA) ensures equal opportunities for people with disabilities, including online access. However, knowing which accessibility features to include in web design can be challenging. Enter the Web Content Accessibility Guidelines (WCAG), an international standard for accessible web content. With video captions, alt text, and more, achieving Level AAA compliance empowers users with disabilities to fully access and operate website content. Let WCAG be your guide to inclusive digital experiences.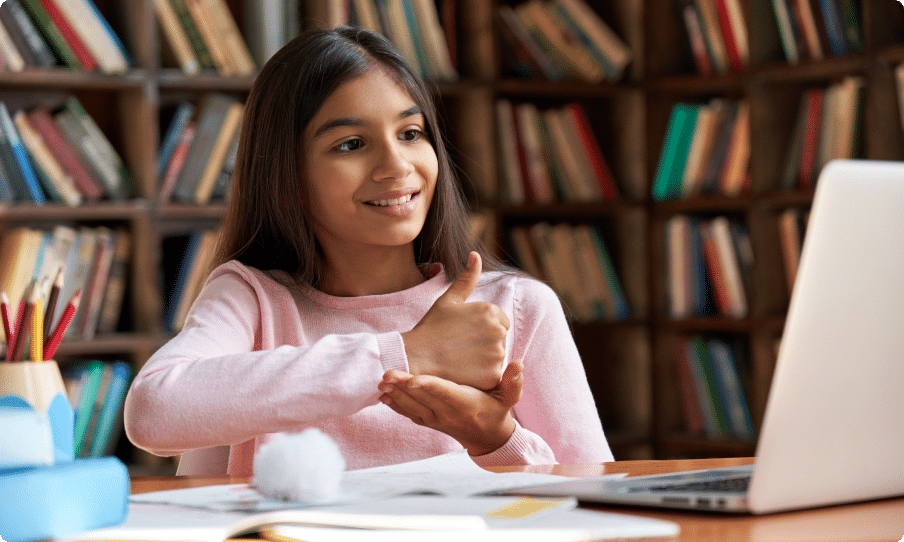 How Does the WCAG Rank Accessibility?
The WCAG breaks down the different accessibility features into three levels of conformance. The higher the level, the more accessible the website.
Level A
The lowest level of conformity. ADA legislation requires Level A compliance but doesn't cover the most common challenges for people with disabilities.
Level AA
Covers the most common content accessibility issues. Most organizations and government entities should meet Level AA accessibility requirements for their website content.
Level AAA
The highest level of conformity. Level AAA covers virtually all accessibility issues faced by people with disabilities.
What is Covered Under WCAG Level AAA Compliance?
We've covered the first two levels of conformance within the WCAG and the challenges they address. In a perfect world, all websites would conform to Level AAA standards of website accessibility. Although the ADA only requires Title II and III organizations' websites to adhere to Level A, this level doesn't guarantee access to all users with disabilities. Level AA does address the most common challenges faced by internet users with disabilities, but not all. To reach compliance with Level AAA of the WCAG, a website must first meet both Levels A and AA as well as the following:
Sign Language
All pre-recorded audio content comes with sign language interpretation.
Extended Audio Description
If a video has insufficient pauses in foreground audio for descriptions to convey the sense of a video, provide extended audio descriptions for pre-recorded video.
Pre-recorded Media Alternative
Provide alternatives for time-based pre-recorded video-only and live audio-only content.
Identify Purpose
Identify the purpose of interface components, icons, and contents so assistive devices can interpret them for disabled users.
Low or No Background Audio
Users can turn off pre-recorded audio-only background sounds as long as they aren't audio CAPTCHA, audio logos, or artistic vocalization such as singing or rapping.
Visual Presentation
Implement a mechanism to adapt blocks of text for visual presentation with the following accessibility settings:
The user can select foreground and background colors.
Width is no more than 80 characters or glyphs (40 if CJK).
Don't justify the text (align to both the left and right margins).
Line spacing is at least a space-and-a-half within paragraphs, and paragraph spacing is at least 1.5 times larger than the line spacing.
Users can resize the text without assistive technology up to 200%, which doesn't require them to scroll horizontally to read a line of text on a full-screen window.
Images of Text
Only use images of text for pure decoration or when a presentation of the text is essential to the content.
Keyboard Functionality
With Level AAA conformance, all content functionalities must be operable through keyboard navigation.
Interruptions
Unless it's an emergency, a user can postpone or cancel content interruptions.
Re-authenticating
Users can continue their activity on a website even if their authentication session expires without data loss after re-authenticating.
Timeouts
A warning is issued if user inactivity could cause data loss.
Three Flashes
Websites cannot contain animations or videos with more than three flashes per second.
Animations from Interactions
Users can disable motion animations triggered by interaction unless it's necessary for the content or site's functionality.
Unusual Words and Abbreviations
Incorporate a mechanism to identify specific meanings of uncommon words or phrases such as idioms, jargon, and abbreviations.
Reading Level
Provide supplemental content if the main text requires a reading level more advanced than a lower secondary education level.
Pronunciation
Provide programming that ensures screen readers identify and interpret the proper pronunciation of words in the content.
Help
Provide context-sensitive help.
Error Prevention
For all sites that require users to submit information, data submissions must be reversible, notify and give users the chance to fix errors, and have a final mechanism in place to give the user a chance to review and confirm before finalizing the form submission.
As the internet evolves and, along with it, the adaptive technologies people with disabilities use to access websites fully, a fully inclusive online world is within reach. Take a look at our ADA Compliance Toolkit and assess your site's accessibility health. Reach out for a consultation today!