Website Compliance Level AA | WCAG | ADA | 508
The driving force behind the Americans with Disabilities Act is to prevent discrimination based on ability and provide equal access to all. Although officials signed the ADA into law in 1990, the Department of Justice didn't start enforcing compliance on web content until 1996. People with disabilities need assistive technologies like screen readers, video captions, and multiple navigation options to enjoy the total operation of a website.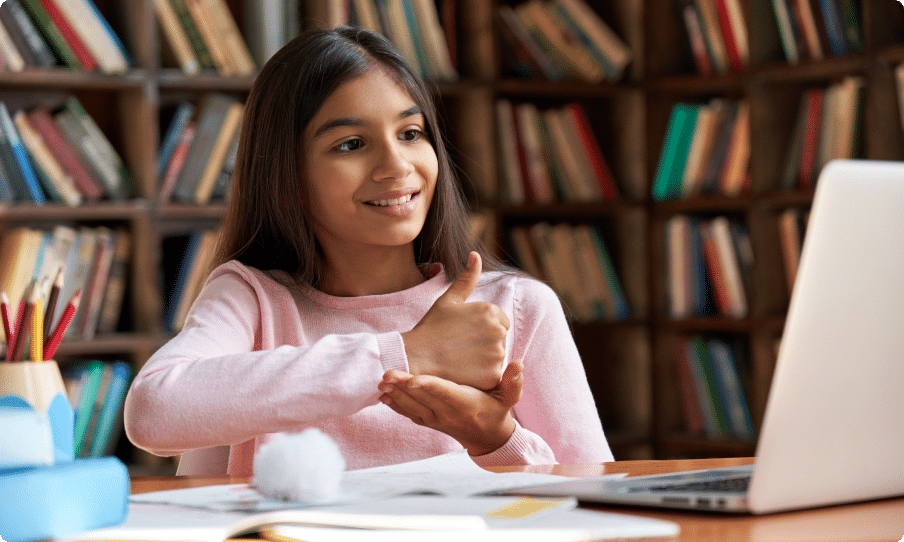 Do All Websites Have to be ADA Compliant?
Creating an ADA compliant website can effectively reach a wider audience and guarantee equal access to the unlimited information offered through the internet. The ADA only requires Title II and III entities and organizations to adhere to the legislation, but any website is free to design with accessibility in mind. Title II entities include local or state government, and Title III includes businesses open to the public, such as banks, retail stores, and hospitals.
What are the Different Levels of Compliance in the WCAG?
The internet is worldwide, but thankfully a worldwide consortium (W3C) came together to develop the Web Content Accessibility Guidelines (WCAG). The WCAG is an internationally recognized standard of conformance with details for specific challenges and measures accessibility in three different levels of conformance:
Level A: The bare minimum of accessibility. Doesn't guarantee full access to all users.
Level AA: This level covers the most common web accessibility issues faced by disabled users.
Level AAA: The highest level of accessibility criteria. Covers all of Levels A and AA criteria but may only be feasible in some situations.
What is Covered Under WCAG Level AA Compliance?
In a previous article, we covered accessibility requirements for various web content required for Level A compliance. A website must meet all Level A requirements before it can reach Level AA compliance.
Time-Based Media
In Level A conformance, only pre-recorded content needed captions, while Level AA requires live content to have captions as well. Level AA also requires audio descriptions on pre-recorded video in synchronized media.
Orientation
The content display isn't restricted to a single orientation, such as portrait or landscape unless it's necessary for function.
Resize Text
Apart from captions and images of text, font size can be resized up to 200% without loss of content or functionality without the use of assistive technology.
Images of Text
Assistive technology can visually customize images of text to a user's requirements, and websites can use text to convey information when images can't.
Text Contrast
Text and images of text have a contrast ratio of at least 4.5:1, with the exception of large text, inactive or decorative interface components, or logotypes.
Non-Text Contrast
User interface components and graphical objects must have a contrast ratio of at least 3:1 against adjacent colors.
Text Spacing
Use the following text spacing to ensure compatibility and functionality with assistive devices:
Line height = to at least 1.5 times the font size
Spacing between paragraphs = to at least two times the font size
Letter spacing = to at least 0.12 times the font size
Word spacing = to at least 0.16 times the font size
Multiple Ways
There is more than one way to locate a specific web page within a set of pages.
Headings and Labels
Headings and labels accurately describe a topic or purpose
Focus Visible
Keyboard-operable interfaces must have a mode of operation where the keyboard cursor is visible.
Language of Parts
With the exception of proper names and technical terms, assistive technologies like screen readers can accurately process the human language in a website's content.
Consistent Navigation
Website content should repeat navigation across all web pages unless the user initiates a change.
Consistent Identification
Identify user components with the same functionality consistently.
Error Suggestion
As long as it doesn't jeopardize the security or purpose of the content, notify a user when an input error is detected.
Error Prevention (Legal, Financial, Data)
For legal or financial websites, data submissions must be reversible, notify and give users the chance to fix errors, and have a final mechanism in place to give the user a chance to review and confirm before finalizing the form submission.
Level AA compliance requirements cover the most common challenges faced by people with disabilities. Although ADA legislation only requires Level A conformance, striving for a higher level is always better. A higher level of conformance means more people can access a website. In addition to everything covered under Levels A and AA, conformance to Level AAA removes all accessibility challenges for people with disabilities. We'll cover the details of Level AAA conformance in a separate article. Become an advocate for website accessibility by bringing your site up to ADA compliance. Check out our Accessibility Checklist and ADA Compliance Toolkit and help us in our quest to provide equal access to information for all.