Website Compliance Lawsuit – What to Do? | WCAG | ADA | 508
In 1990, George Bush signed the Americans with Disabilities Act into law to prevent discrimination based on ability or lack thereof. The ADA prohibits discrimination against people with disabilities in state and local governments (Title II) and businesses open to the public (Title III). Community college and university websites fall under Title II, while retail stores, banks, hospitals, and restaurants fall under Title III.
At the time of the ADA's signing, the internet wasn't a publicly used commodity, so officials didn't add web content requirements until 1996. Around the same time, a worldwide consortium (WC3) of individuals and organizations developed an internationally recognized set of standards known as the Web Content Accessibility Guidelines (WCAG). These guidelines address the challenges faced by people with disabilities so organizations can design their websites with those barriers removed.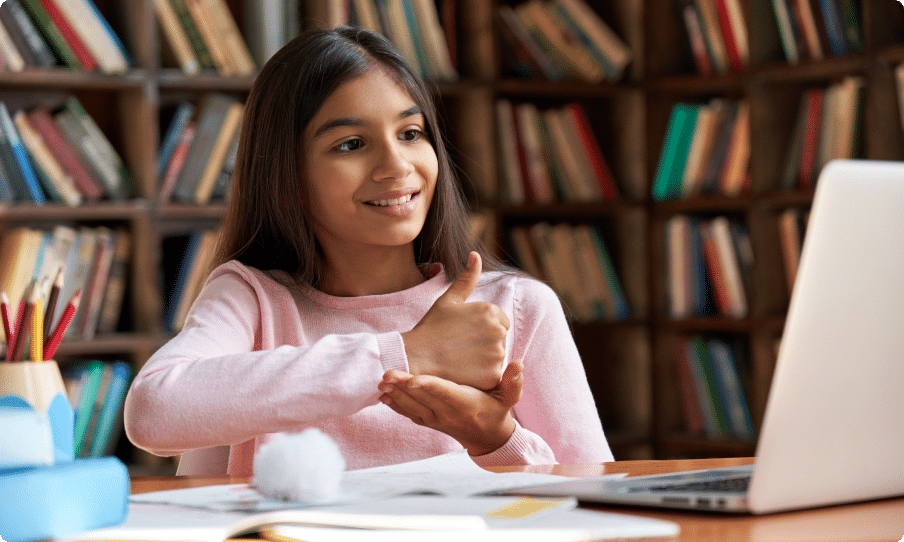 Why is ADA Compliance Important?
The main goals of the ADA are to ensure people with disabilities have the same opportunities, economic self-sufficiency, independence, and full participation in American life. Equal access to information leads the way to equal opportunities. Imagine trying to access a website and being unable to due to limitations due to a disability. Not only does that ruin a user's experience, but it also opens the website and the business or organization behind it up to legal consequences.
The Department of Justice takes web accessibility for people with disabilities very seriously, and they have settled several Title II and III lawsuits regarding accessibility discrimination over the years.
Nueces County, TX reached an agreement with the DOJ regarding claims about an online conference registration form that wasn't accessible to people who used software that read text aloud.
Louisiana Tech University reached an agreement with the DOJ regarding claims over the university's usage of an online learning product a blind student could not use.
Rite Aid Corporation reached an agreement with the DOJ over accessibility issues with their COVID-19 Vaccine Registration Portal.
H&R Block reached an agreement with the DOJ over claims that people with disabilities could not use assistive technologies like screen reader software or keyboard navigation on their website.
ADA Compliant Website Examples
Companies can implement ADA compliance in various ways to ensure content is accessible to all users. In addition to adding alt text to images and closed captions to videos for visual- and hearing-impaired users, some websites have gone the extra mile for neuro disabilities like epilepsy and ADHD.
GOV.UK
The official UK website offers almost every accessibility feature to provide the best user experience. The government entity wrote accessibility features into the HTML code for easier screen reading and multiple navigation options to provide equal access to all users.
Hilton
When people visit the hospitality giant's website, they can choose an accessibility profile that fits their needs. Hilton's seizure-safe profile reduces the color and removes flashing animations for user safety.
Lonely Planet
The Lonely Planet website has an ADHD profile that removes distractions and provides a highlighted bar to guide visitors through the website with improved focus.
Can You be Sued for Website Accessibility?
Although there are always exceptions, people with disabilities can sue businesses, organizations, and government entities for ADA violations. Private property owners and private organizations like religious groups and churches are exempt from ADA regulations, but Title II or III entities are subject to litigation if found to violate the ADA. A rise in e-commerce, along with more people using online services due to COVID-19, may have resulted in a 15% increase in website compliance lawsuits from 2020 to 2021.
What Comes Next After Being Sued for Non-Compliance?
There is absolutely no doubt about the importance of the Americans with Disabilities Act and the assurances of equal access it provides for those living with disabilities. Legal recourse in situations of non-compliance encourages future compliance for other organizations. However, since Congress has yet to pass meaningful legislation clarifying the scope of ADA compliance, some abuse the system.
The first thing to do if an organization receives a lawsuit for non-compliance is to fix the problem. A good faith effort can dramatically reduce the chance of being hit with court costs or attorney's fees if the case goes to court. The next step is challenging the plaintiff's legal standing and right to attorney's fees. In some cases, their claim may fall apart during these proceedings. In either case, if the case goes to court, a lawyer must represent corporations and LLCs. Those that try to represent themselves are often subject to default judgments.
How to Avoid Getting Sued for Non-ADA Compliance
With more resources moving online, the best course of action to protect a website against ADA accessibility litigation is to bring it up to compliance.
Don't wait. Check your website's ADA compliance and do your part to create an inclusive online world for all. Explore our ADA Accessibility Toolkit and decrease the risk of litigation for non-compliance on your website today!