Welcome To The Website Compliance Toolkit
In partnership with Plan Left, the Tennessee Disability Coalition presents this comprehensive Website ADA Toolkit to help organizations create accessible websites for individuals with disabilities. We aim to promote a more inclusive digital world, ensuring equal access to information, services, and opportunities.
WCAG, ADA & 508 Compliance Website Toolkit
Below, you'll find the content of our comprehensive Website Compliance Toolkit. To access the information, click on the topic you want to learn more about.
A Partnership In Education & Building An Accessible Internet
The Tennessee Disability, Coalition and Plan Left, have a longstanding history of collaboration, making our partnership on Website Accessibility a natural and seamless progression. Combining the Coalition's expertise in accessibility with Plan Left's extensive experience in digital marketing and design, we have crafted a comprehensive WCAG, ADA & 508 Website Compliance Toolkit.
This invaluable resource offers unique insights and practical guidance, drawing from the perspectives of both developers and users. Together, we are committed to promoting a more inclusive digital world.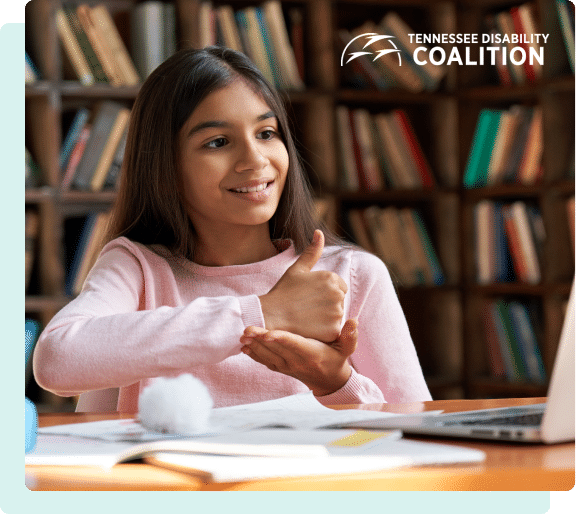 The Tennessee Disability Coalition
The Tennessee Disability Coalition is an alliance of organizations and individuals across Tennessee who work together to improve the lives of Tennesseans with disabilities. Our collective mission is to create a society that values, supports, and includes people with disabilities in all areas of life — including the physical and digital world. People with disabilities deserve the same access to technology, digital resources, and opportunities as everyone else.
Get involved with the Tennessee Disability Coalition and contribute to their mission of improving the lives of those with disabilities in Tennessee. By offering your support, you can help make a difference in building a more inclusive society. Learn more about their impactful work and find ways to participate in their initiatives.
PlanLeft
Plan Left is a digital partner for product and brand managers. Since 2012, Plan Left has worked closely with many private, public, non-profit, and government organizations to produce custom software, websites, and high-performing marketing initiatives.
Our tailored, partnership-focused approach allows us to integrate with teams of every size and accommodate needs that scale from one-person, part-time departments, or organizations up to enterprise.
If you have questions or want to learn more about website accessibility, and how your website measures up, don't hesitate to contact Plan Left today! Our team of professionals is ready to help you ensure your website is accessible to everyone.