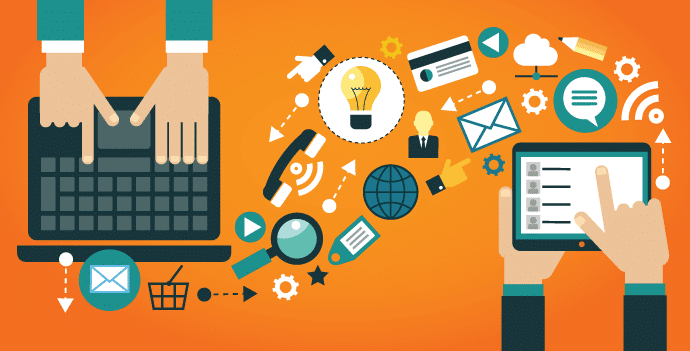 In February, two of Magento's most popular ecommerce platforms for small and medium businesses will be discontinued. More than 10,000 companies have been affected by this announcement. By the end of this month, they'll need a new platform that offers similar services, which means the pickings are pretty slim. It's not actually that easy to find a ready-made ecommerce platform for small and medium companies. What's an ecommerce company to do?
Identify Your Needs
If your platform will be discontinued soon, you may already have a solution in mind. Whether you're ready or not, you may need to ask yourself a few pertinent questions.
Does the platform seamlessly integrate with your website?

Can you provide social proof through your ecommerce platform?

Will the platform integrate with your social media accounts?

Are your products clearly and effectively displayed?
All important questions, to be sure. There's one more question you may have forgotten to ask yourself. What happens if this platform is also discontinued in the future?
Consider Your Options
You may find another platform that perfectly fits the first four needs. While Magento Go and ProStores will no longer be an option, there are other providers out there that keep small and medium companies in mind. Those who are ready to take a step up to a larger product might find that the Enterprise or Community platforms are great for a growing business. Those who still just aren't there yet could make the switch to Bigcommerce. In fact, Bigcommerce is helping ex-Magento users with free migration.
These sound like great options for the online store that's at its wits' end, don't they? Maybe you're already signed on with one of these particular options and ready to go when February 1 arrives. Still, none of them answer that last question—that most important question: What happens if this platform is also discontinued in the future?
Other Potential Pitfalls
So, there's always the possibility that your chosen platform will fold at some point in the future, but that's not the only worry you should have. There are actually a dozen other concerns that may not readily spring to mind. For instance, what if the hosting company burns to the ground? What if someone decides to sabotage the company, whether through physical or informational sabotage? Where will you go then?
Even before catastrophe occurs, there are reasons a one-size-fits-all platform probably won't fit your company. Pre-fab platforms can't fit your business needs and workflows, no matter how "customizable" it is. In fact, the templates offered often can't even be personalized or branded. Why would they give your company top billing when they have their own mouths to feed?
What about growth potential? Can the ecommerce platforms out there grow with you, or will you need to make a change in the near future when your company is too big for your platform? Those that do offer scalable solutions are too expensive to consider as an option during your small-to-medium business days.
You deserve an ecommerce platform that will allow you to pick up and start over immediately, right? Whatever life, business, and karma throw your way, your company should be able to stay online. If the owner of your information closes for any reason, you lose everything. Maybe they'll be nice to enough to help you find an alternative first, but there's not always time for that.
Your Solution
What if you could own the code? What if you have complete control over the creation, implementation, scalability, and even transferral of your ecommerce platform? Your best option is always to work with a company that will build your platform from the ground up so you get all the features you need. Never again would you need to adhere to the guidelines set forth by the hosting company—not if you had your own program.
Even better than the ability to shape your ecommerce platform to your needs is the ability to keep that platform running no matter what. Once the program is built, you own the code. No matter where you go or who hosts your website, you'll own the platform. That means you can get back up and running even after manmade and natural disasters.
So, there's every problem solved for you. If you're convinced that you deserve your own ecommerce shopping solution, give us a call. We'll work with you to create the perfect shopping experience for both you and your customers.
Explore Latest Posts
Hate. It's a strong word. People use it to describe bad customer service experiences or traffic jams or overcooked meat. They ... read more

With cameras on laptops, phones, watches, glasses, belt buckles, and everywhere in between, who even needs to hire a professional ... read more

Media presentations serve many purposes, not the least of which is marketing your products or services. Before releasing marketing materials ... read more